Princess Lenora Celeste Beatrice Arabella Pembrook had an unusual childhood. She was raised to be a Queen—the first Queen of Wessco.
It's a big deal.
When she's crowned at just nineteen, the beautiful young monarch is prepared to rule. She's charming, clever, confident and cunning.
What she isn't…is married.
It's her advising council's first priority. It's what Parliament is demanding, and what her people want.
Lenora has no desire to tie herself to a man—particularly one who only wants her for her crown. But compromises must be made and royals must do their duty.
Even Queens. Especially them.
**
Years ago, Edward Langdon Richard Dorian Rourke, walked away from his title and country. Now he's an adventurer—climbing mountains, exploring jungles, going wherever he wants, when he wants—until family devotion brings him home.
And a sacred promise keeps him there.
To Edward, the haughty, guarded little Queen is intriguing, infuriating…and utterly captivating. Wanting her just might drive him mad—or become his greatest adventure.
**
Within the cold, stone walls of the royal palace—mistrust threatens, wills clash, and an undeniable, passionate love will change the future of the monarchy forever.
Every dynasty has a beginning. Every legend starts with a story.
This is theirs.
BFF K's Review of Royally Yours

This is the book that I didn't know I needed until I read the first chapter. I was sucked in from the very beginning and fell in love with Edward right alongside Lenora.
I am a HUGE fan of this Royally Series from Emma Chase. Every book in the series has been stellar and utterly swoon-worthy. I was excited to learn there would be another book in the series, but somewhat surprised when I learned the book would be Queen Lenora's story. I didn't really know if it would be a storyline that interested me. I couldn't understand how the pieces would fit together or what a lover of this series would gain from understanding Queen Lenora's backstory. But, wow, I was blown away by this story. I've never been so happy to read a story I wasn't really looking for!
Queen Lenora and Prince Edward have a remarkable, heart warming, epic love story! They're brought together in difficult circumstances and aren't really sure they even like one another. But, attraction and mutual respect grow into the most amazing tale of love and devotion. Their story is beautifully written and compliments the other books so completely that now I can't imagine the series without this missing piece. And, I've even gone back to the other books in the series searching for key words to put even more pieces of the Lenora and Edward puzzle together.
You do not need to read the rest of the Royally Series to love Royally Yours, but you absolutely should! This series is nothing short of magical and I know it's a series I will be thinking about, reading and recommending long into the future! For lovers of a great Royal Romance, I can't think of any better than these! Emma Chase's Royally Series is a crown jewel!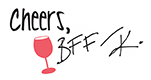 An advance copy of this book was received. Receipt of this copy did not impact the content or independence of this review.
About the Author
Emma Chase is the New York Times and USA Today bestselling author of the hot and hilarious Tangled series and The Legal Briefs series. Emma lives in New Jersey with her husband, two children and two naughty (but really cute) dogs. She has a long-standing love/hate relationship with caffeine.
WEBSITE | FACEBOOK | NEWSLETTER | TWITTER | GOODREADS | READER FAN GROUP