Baseball isn't supposed to be a game of life and death…
The summer that Chase Stern entered my life, I was seventeen. The daughter of a legend, the Yankees were my family, their stadium my home, their dugout my workplace. My focus was on the game. Chase … he started out as a distraction. A distraction with sex appeal poured into every inch of his six foot frame. A distraction who played like a god and partied like a devil.
I tried to stay away. I couldn't.
Then, the team started losing.
Women started dying.
And everything in my world broke apart.
MOONSHOT WEBSITE CLICK LINK TO VIEW
BFF K's Review of Moonshot

Alessandra Torre had me at baseball! I LOVE a good sports romance and I was so intrigued by the premise of this story, it's way more than just baseball. Torre creates fascinating characters in an exciting setting presented with a unique writing style. And, there's a terrific, suspenseful, mind-twisting element that I absolutely loved!
Ty has grown up in the Yankees organization. Baseball is her life and the team is her family. After her mother's death, 7-year-old Ty became a ball girl for the team; and her Dad spends several successful seasons as the closing pitcher for the team. Just before her 18th birthday, the Yankees add 23-year-old Chase Stern to the lineup. He is cocky, brash, edgy, gorgeous and wildly talented and Ty is absolutely smitten. Once Chase walks into her life, nothing will ever be the same.
Shocking turn of events tear Ty and Chase apart. Their lives are flipped upside down and they spend several years apart. A trade brings Chase back to the Yankees and back into Ty's life. An firestorm is set in motion and they're virtually powerless to stop it.
I love the writing style of Moonshot. The book is written in 115 short chapters, some are several pages, but some are just a paragraph. This format kept me flipping the pages and I devoured the book in less than 24-hours. I think the unique writing style greatly contributed to my enjoyment of the story!
I'm anxious to read more of Torre's books. This book has something for everyone. If you enjoy sports romance, suspenseful romance and/or books with a mind-twist, you'll enjoy Moonshot. This is a terrific summer read. Moonshot was undoubtedly a home run for me!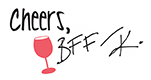 An advance copy was received in exchange for an honest review.
Goodreads Giveaway
Head over to Goodreads to enter for the chance to win a 1 of 2 signed copies of Moonshot by Alessandra Torre. Giveaways end on July 8th. Sign up for your chance to win today!
Open to US, CA & GB
About the Author
Alessandra Torre is an award-winning New York Times bestselling author of thirteen novels. Her books focus on romance and suspense, all with a strong undercurrent of sexuality. Torre has been featured in such publications as Elle and Elle UK, co-hosted Dirty Sexy Funny with Jenny McCarthy, as well as guest blogged for the Huffington Post and RT Book Reviews. She is also the Bedroom Blogger for Cosmopolitan.com.
You can learn more about Alessandra on her website at www.alessandratorre.com, or you can find her on Twitter (@ReadAlessandra) or Facebook.
Hit a home run by subscribing to Alessandra's NEWSLETTER today!
***