Trailer park born and raised. It's my legacy. That's how my mama lived. And that's how her mama lived. It's the life I was born into and it's the life I swore I would leave the second I was old enough to make it out.
Only legacies have a funny way of sneaking up on you. An innocent decision the night of high school graduation led to a series of complications in my plans to escape.
Seven years later, I've resigned myself to this small town and the roots I'm tied to. Nothing could make me leave. And nothing could make me spill the secrets that keep me here.
Until he walks back into town with a chip on his shoulder and a stupid hunch nobody else in town has been smart enough to follow.
Levi Cole is my opposite. Born on the right side of the tracks with family money to spare, he's the kind of black sheep that can afford to be rebellious—because his family will always pay for his mistakes. He's also the only living heir to Cole Family Farms, after his brother Logan was killed in duty seven years ago.
He sees something in my life that he thinks he has a right to. But he's wrong. And obnoxious. And he needs to take his stubborn good looks and that intense way he looks at me and go back to wherever it was he came from.
I know better than to trust men like him. I was born and raised in a trailer park, I know nothing good happens to girls like me—girls with trailer park lives and trailer park hearts. Especially from gorgeous, kind, pigheaded men like him.
Buy Trailer Park Heart today!
BFF K's Review of Trailer Park Heart

Last night I finished a book that won't stop bouncing around in my brain. It is the best book I've read in 2018 and that's saying something….I've read 90+ books this year. This book is sweet and tender, full of angst and emotion, heartbreaking and soul affirming, complex and beautifully written. I want everyone to read this book.
Part of the reason that I'm so in love with this story is that it is set in Nebraska. I understand the critical role that small-town-Nebraska plays in this story. There is a level of poverty that exists alongside material wealth that is staggering. There can be a tremendous sense of hometown pride mixed with a clear desire to move beyond what you've always known. Nebraska is its own character in this book and I love it!
Ruby is a perplexing character. She is strong and fierce at the same time that she is insecure and withdrawn. She can't shake the aura of trailer park that follows her everywhere. Ruby knows that no one looks past her former-stripper-mother and the poverty in which she was raised. She believes that her upbringing defines her in the eyes of the small town residents and busy bodies. Her only goal is to get out, go to college, move on. But her plans are derailed on graduation night. The emotional barriers she has built continue to rise.
Levi was Ruby's nemesis in high school. Constantly in her orbit. Prodding and poking and urging her on. He was both friend and foe. And now he's back. And he's even more than he was before. He's smarter and more persistent, more handsome, more clever and more irresistible. Levi has his sights set on Ruby and showing her that there is more to life and Clark City than she believes. Until he learns her most closely guarded secret. Will it destroy the way that he looks at her?
Perhaps Ruby didn't understand Levi and his motivations as much as she thought. Or, perhaps she was attempting to protect herself. Maybe, just maybe, Ruby's walls and defenses extend beyond just Levi. His return makes her question everything she's believed about her life. Maybe someone can love her because of her trailer park heart and not in spite of it?
This book is just everything. Like Levi, it is just MORE. It is a stunning, emotional, fulfilling story that you need to read. It will make you think and force you to feel and in the end it will just live in a corner of your brain with a piece of your heart, trailer park included.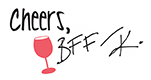 An advance copy of this book was received. Receipt of this copy did not impact the content or independence of this review.
Excerpt from Trailer Park Heart
He stared at me, unspeaking, unmoving. The hurt in his eyes and the frown on his face devastated my already broken spirit.
"And I don't even know what to tell you," I cried some more. "Because my mistake led me to Max and for that reason I can never really regret it. But I hate how I hurt you. I hate that my mistakes meant pushing you away. I hate that I finally know how I feel about you and it's too late."
His eyes flashed with something so intense I gasped for breath. "How do you feel about me?" How could he ask me that now? How did he not know? How had he not always known? "Don't make me say it," I whispered, my voice dragged over gravel. "It hurts too much." "Ruby," he pleaded, his voice just as fragmented. "Say it. Please."
I didn't bother brushing away the tears, there were too many of them, my grief was too heavy. "I love you," I whispered. "I've always loved you. I've just been too afraid to say it."
To admit it.
About the Author
Rachel Higginson is the best-selling author of The Opposite of You, The Five Stages of Falling in Love, Every Wrong Reason, Bet on Us and The Star-Crossed Series.
She was born and raised in Nebraska, and spent her college years traveling the world. She fell in love with Eastern Europe, Paris, Indian Food and the beautiful beaches of Sri Lanka, but came back home to marry her high school sweetheart. Now she spends her days writing stories and raising five amazing kids.
You can visit Rachel:
Instagram @mywritesdntbite
rachelhigginson.com
facebook.com/rachelhigginsonauthor
Twitter @mywritesdntbite