Here are some of the books we're not-so-patiently waiting for!
BFF K loves Amazon Pre-Order! She keeps track of books from her most favorite authors and literally marks release dates on her calendar. She and BFF A have posted links to some of their favorites for you here! This page changes frequently, so check back often!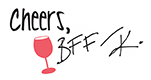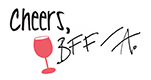 10/18 – The Day I Stopped Falling for Jerks by Max Monroe
10/23 – Fall by Kristen Callihan
10/23 – Trailer Park Heart by Rachel Higginson
10/24 – Richer than Sin by Meghan March
10/25 – The Day the Jerk Started Falling by Max Monroe
10/29 – I Bet You by Ilsa Madden-Mills
10/30 – Royally Yours by Emma Chase
11/7 – Hate Notes by Vi Keeland and Penelope Ward
12/4 – My Favorite Half-Night Stand by Christina Lauren
Know of a new release we might be missing?
Visit our Facebook Page and tell us all about it!
Recent releases we snatched right up:
Switch Stance by M.E. Carter and Andrea Johnston
Redemption by Georgia Cates
The Simple Wild by K.A. Tucker
A Love Letter from the Girls Who Feel Too Much by Brittainy C. Cherry and Kandi Steiner
Counting on You by Laura Chapman
Guilty as Sin by Meghan March
Dr. Strange Beard by Penny Reid
Blind Kiss by Renee Carlino
Get Witch Quick by Daisy Prescott