Here are some of the books we're not-so-patiently waiting for!
BFF K loves Amazon Pre-Order! She keeps track of books from her most favorite authors and literally marks release dates on her calendar. She and BFF A have posted links to some of their favorites for you here! This page changes frequently, so check back often!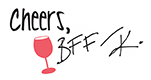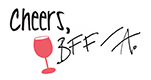 9/14   Dirty Little Secret by Kendall Ryan
9/14   Wild for You by Daisy Prescott
9/18   Dear Bridget, I Want You by Penelope Ward and Vi Keeland
9/26  Corner of Forever and Always by Lia Riley
10/2   Show Me the Way by A.L. Jackson
10/3   Without Merit by Colleen Hoover
10/10  From This Moment by Melanie Harlow
10/17  Dignity by Jay Crownover
10/17  Ruthless King by Meghan March
10/20  Unintended by Georgia Cates
10/23  Cuffed by K. Bromberg
1/2018 Cracked Kingdom (Royals #5) by Erin Watt
Know of a new release we might be missing?
Visit our Facebook Page and tell us all about it!
Recent releases we snatched right up:
5/9 – Real Dirty by Meghan March
5/19 – Dating-ish by Penny Reid
5/16 – Plus One by Aletha Romig
5/23 – Real Sexy by Meghan March
5/23 – Buns by Alice Clayton
5/30 – When It's Real by Erin Watt
5/30 – Black Tie Optional by Ann Marie Walker
5/30 – Shacking Up by Helena Hunting
6/20 – I Knew You Were Trouble by Lauren Layne