Here are some of the books we're not-so-patiently waiting for!
BFF K loves Amazon Pre-Order! She keeps track of books from her most favorite authors and literally marks release dates on her calendar. She and BFF A have posted links to some of their favorites for you here! This page changes frequently, so check back often!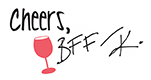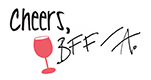 4/25 – Quiet Love by Helena Rac
4/25 – It Happened on Love Street by Lia Riley
5/1 – Bombshell by CD Reiss
4/30 – Mr. Romance by Leisa Rayven
5/9 – Real Dirty by Meghan March
5/19 – Dating-ish by Penny Reid
5/16 – Plus One by Aletha Romig
5/23 – Real Sexy by Meghan March
5/23 – Buns by Alice Clayton
5/30 – When It's Real by Erin Watt
5/30 – Black Tie Optional by Ann Marie Walker
5/30 – Shacking Up by Helena Hunting
6/20 – I Knew You Were Trouble by Lauren Layne
Know of a new release we might be missing?
Visit our Facebook Page and tell us all about it!
Recent releases we snatched right up:
1/4 – Real Good Man by Meghan March
1/9 – Full Package by Lauren Blakely
1/17 – Ego Maniac by Vi Keeland
1/18 – Real Good Love by Meghan March
1/24 – Any Time, Any Place by Jennifer Probst
1/27 – Stay by A.L. Jackson
1/27 – Tequila & Tailgates by Andrea Johnston
2/1 – Anything You Can Do by R.S. Grey
2/9 – Fake Fiance by Ilsa Madden-Mills
2/14 – Love Story by Lauren Layne
2/21 – Royally Matched by Emma Chase
3/16 – Endurance by Amy Daws
3/28 – Crazy for You by Daisy Prescott
3/30 – Spring Break by Andrea Johnston
4/11 – Twist by Kylie Scott
4/17 – The Hot Shot by Kristen Callihan
4/20 – Revelry by Kandi Steiner