These Royals will ruin you…
From wharf fights and school brawls to crumbling lives inside glittery mansions, one guy tries to save himself.
Reed Royal has it all—looks, status, money. The girls at his elite prep school line up to date him, the guys want to be him, but Reed never gave a damn about anyone but his family until Ella Harper walked into his life.
What started off as burning resentment and the need to make his father's new ward suffer turned into something else entirely—keep Ella close. Keep Ella safe. But when one foolish mistake drives her out of Reed's arms and brings chaos to the Royal household, Reed's entire world begins to fall apart around him.
Ella doesn't want him anymore. She says they'll only destroy each other.
She might be right.
Secrets. Betrayal. Enemies. It's like nothing Reed has ever dealt with before, and if he's going to win back his princess, he'll need to prove himself Royally worthy.
Buy Broken Prince NOW
BFF K's Review of Paper Princess

WARNING

They've done it again! The evil geniuses behind the Royals Series have left me #RoyallyRuinedAGAIN! I said this after Paper Princess and I'll say it again: I don't typically post the cliffhanger warning at the beginning of my review, but I'm doing this as a public service… I don't want the warning to hold you back from devouring the first two books in this series; I just want you to know what you're in for! #RuinedbyRoyals
I don't want to say too much, so I'm going to err on the side of not giving away much AT ALL! No Spoilers here!
Jennifer Armentrout has been quoted as saying the Royals Series is, "This generation's Cruel Intentions." I completely agree, but it's even better! There is romance, angst, revenge, corruption and power struggles…and those are just inside the gates of Astor Park Prep School. This family is so deliciously f-ed up! You want to love them and hurt them all at the same time.
I devoured this book in an afternoon and that's saying something. I couldn't wait to see what was was coming next and now I'm completely stressed out about having to wait until October to know what happens next! Elle Kennedy and Jen Frederick are masterful at delivering this world full of wickedness and deception. Their cliffhangers are threatening to kill me, but I'll happily climb over this ledge anytime!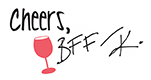 An advance copy was received in exchange for an honest review.

Buy Broken Prince NOW
Buy Paper Princess
Amazon-Kindle     Amazon-Paperback     iBooks     Kobo  Barnes & Noble
About the Author(s)
Erin Watt is the brainchild of two bestselling authors linked together through their love of great books and an addiction to writing. They share one creative imagination. Their greatest love (after their families and pets, of course)? Coming up with fun–and sometimes crazy–ideas. Their greatest fear? Breaking up. You can contact them at their shared inbox: authorerinwatt@gmail.com