From the acclaimed author of Forever, Interrupted and After I Do comes a breathtaking new novel about a young woman whose fate hinges on the choice she makes after bumping into an old flame; in alternating chapters, we see two possible scenarios unfold—with stunningly different results.
At the age of twenty-nine, Hannah Martin still has no idea what she wants to do with her life. She has lived in six different cities and held countless meaningless jobs since graduating college. On the heels of leaving yet another city, Hannah moves back to her hometown of Los Angeles and takes up residence in her best friend Gabby's guestroom. Shortly after getting back to town, Hannah goes out to a bar one night with Gabby and meets up with her high school boyfriend, Ethan.
Just after midnight, Gabby asks Hannah if she's ready to go. A moment later, Ethan offers to give her a ride later if she wants to stay. Hannah hesitates. What happens if she leaves with Gabby? What happens if she leaves with Ethan?
In concurrent storylines, Hannah lives out the effects of each decision. Quickly, these parallel universes develop into radically different stories with large-scale consequences for Hannah, as well as the people around her. As the two alternate realities run their course, Maybe in Another Life raises questions about fate and true love: Is anything meant to be? How much in our life is determined by chance? And perhaps, most compellingly: Is there such a thing as a soul mate?
Hannah believes there is. And, in both worlds, she believes she's found him.
BFF K's Review

This is why I LOVE book signings! I had seen other bloggers talking about Maybe in Another Life by Taylor Jenkins Reid and I thought it sounded interesting. I had seen it was a People Mag recommendation, but I wasn't sure if I had time to read it. When I found out that the author would be attending Austin Book Fest, I made sure to put this book in my queue to read and I am so, so, so glad that I did!
Apparently there is a theory of physics that says for every decision we make in this universe a version of ourselves makes a different decision in another universe and our futures play out very differently. Maybe in Another Life introduces us to Hannah Martin. She's been living a nomadic and unsettled life. She returns to LA where she grew up and spent her childhood. During her first night back at a gathering of friends, she is faced with a choice. Stay and spend time with her first love/high school boyfriend or go home with her best friend, Gabby. The rest of the book plays out those two choices in alternating chapters.
Maybe in Another Life is fascinating and engaging and absolutely delightful. The characters are complex and authentic. One of the ways I gauge a book is the impact has on me. Do I immediately want to shout about it to everyone I see? Do the characters or the premise stay with me long after the story ends? In this case, the answer to all of those questions is YES, YES, YES!
Jenkins Reid has written an absolutely fabulous tale of searching for your destiny and future. The ultimate conclusion is that you can decide to create your own happiness in whatever circumstances you choose. I can't recommend this book strongly enough, it has a firm place on my "must read" list for anyone who asks!







(I know there are TWO 'happily ever afters' that is intentional!)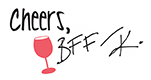 AND , the audio of this title is exceptional as well! I highly recommend a listen!
About the Author
Taylor Jenkins Reid is an author, essayist, and TV writer from Acton, Massachusetts. Her debut novel, Forever, Interrupted, has been optioned with Dakota Johnson attached to star. Her second book, After I Do, was called a "must read" by Kirkus. Her most recent novel, Maybe In Another Life has been featured in People, Cosmo, Bustle, Good Housekeeping, PopSugar, USA Today and more.
She lives in Los Angeles with her husband, Alex, and their dog, Rabbit. You can follow her on Twitter @tjenkinsreid.