From the author of Maybe in Another Life—named a People Magazine pick—comes a breathtaking new love story about a woman unexpectedly forced to choose between the husband she has long thought dead and the fiancé who has finally brought her back to life.
In her twenties, Emma Blair marries her high school sweetheart, Jesse. They build a life for themselves, far away from the expectations of their parents and the people of their hometown in Massachusetts. They travel the world together, living life to the fullest and seizing every opportunity for adventure.
On their first wedding anniversary, Jesse is on a helicopter over the Pacific when it goes missing. Just like that, Jesse is gone forever.
Emma quits her job and moves home in an effort to put her life back together. Years later, now in her thirties, Emma runs into an old friend, Sam, and finds herself falling in love again. When Emma and Sam get engaged, it feels like Emma's second chance at happiness.
That is, until Jesse is found. He's alive, and he's been trying all these years to come home to her. With a husband and a fiancé, Emma has to now figure out who she is and what she wants, while trying to protect the ones she loves.
Who is her one true love? What does it mean to love truly?
Emma knows she has to listen to her heart. She's just not sure what it's saying.
BFF K's Review of One True Loves

I've found it hard to write a traditional review for this book. My thoughts and emotions are so raw and jumbled that I can't do the more standard assessment. But, there are a few things that I know I want to say about One True Loves by Taylor Jenkins Reid:
1. This book is extraordinary. I can't even find the words adequate to explain the emotions and feelings I experienced through this book.
2. I HATE love triangles. There is typically something essentially disturbing to me about the tension involved in a love triangle. I seldom understand how a person is so evenly (or unevenly) torn between two different people. BUT….this book is one of the rare exceptions to that rule. This is a love triangle where no one is at fault, no one is to blame and the emotions are absolutely gut wrenching. Even thinking about it now my heart feels like it's going to crack in two.
3. There is something about Taylor Jenkins Reid as an author that gives me the unique experience of immersing myself in another person's journey. But, it's beyond someone else's story, I feel the emotions so intimately it is as if the story is happening to me. Or, I can clearly see how it could easily happen to me.  I have spent days, hours, minutes thinking about this story in relation to my own life. I think about how much I desperately love my husband and how wonderful he is. I weep over the thought that something could happen to him and he would be taken from me forever. The grief is absolutely palpable as Emma describes the thoughts and emotions of her complete desolation. I want to think I would be brave enough and love myself enough that I could eventually pull out of that hole to find love again. But, how does one do that? How does it change you? Who do you become once you survive, because you're never again whole and certainly not the same. Then, what becomes of everyone when the miracle happens? Does it really seem all that miraculous?
4. Taylor Jenkins Reid is the master of the analogy! She tells stories and describes emotions with analogies that make the feelings or the settings so crystal clear. You immediately understand and pinpoint the emotion or the situation and you marvel at why you've never seen similar situations through that lens before.
5. This is a book about grief. The way that Reid writes about Emma's grief gives the reader a physical and visceral reaction to the words and the emotions.
6. This is a book about finding life after loss. Emma must climb out of her grief for Jesse and find a way to continue to live.
7. This is a book about creating a life that brings you happiness and fulfillment even if it isn't the life you once imagined or even created for yourself.
8. This is a book about change. Changing how you see the world, who you are, what you want, and what makes you happy.
9. This is a book about love. Romantic love. Family love. Love of home. Love of place. Love of self.
10. This is a book about hope.
Emma's journey and her loves for both Jesse and Sam will leave their mark in your head and your heart. One True Loves will absolutely join Maybe In Another Life on my list of 2016's Best Reads and it will be one that I recommend to anyone and everyone.







The audio of this title is exceptional as well! I highly recommend a listen!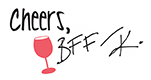 An Advance Copy of this book was received via Netgalley in exchange for an honest review. The audio version was purchased by the reviewer.
About the Author
Taylor Jenkins Reid is an author, essayist, and TV writer from Acton, Massachusetts. Her debut novel, Forever, Interrupted, has been optioned with Dakota Johnson attached to star. Her second book, After I Do, was called a "must read" by Kirkus. Her most recent novel, Maybe In Another Life has been featured in People, Cosmo, Bustle, Good Housekeeping, PopSugar, USA Today and more.
She lives in Los Angeles with her husband, Alex, and their dog, Rabbit. You can follow her on Twitter @tjenkinsreid.