They were best friends until they became roommates.
KEEPER is NOW LIVE & Free on Kindle Unlimited!
**99cents for a limited time**
Amazon US     Amazon UK     Amazon CA     Amazon AU
Add to your TBR: http://bit.ly/2fdkp5Y
They were best friends until they became roommates.
Booker Harris has spent the last several years pushing himself to become the best goalkeeper in the Championship League. Tired of living in the shadows of his headline-splashing brothers, he has finally carved a path of his own.
As a child, Poppy McAdams was content in her own little make-believe world, until the boy next door with dimples and pained eyes came barreling into her makeshift fort demanding all her attention.
Best friends for most of their lives, everything changes when Poppy abruptly leaves London for University.
Now she is back, and gone is the awkward girl from Booker's youth. She has been replaced by a stunning woman with secrets. Secrets that Booker is desperate to know.
Sharing a bedroom wall with your best friend from childhood quickly turns to anything but sweet and innocent.
Amazon US     Amazon UK     Amazon CA     Amazon AU
BFF K's Review of Keeper

I was so excited to dive into Keeper and the book lived up to my every expectation! The Harris Brothers Series is full of smart, funny, sexy boys and the women who meet them stride for stride. Booker and Poppy are no exception. Their story is filled with witty banter, emotional discoveries and lots of romance.
Booker is the baby of the Harris clan. He's stretching his wings and exerting his independence. But, he's reluctant to reach too far beyond his comfort zone. He's thrilled when his childhood BFF returns to London. Though Booker's still in the dark about her abrupt and semi-secretive exit from his life, he's thrilled to have her back. And he's ecstatic to offer up a room in his new flat. When Poppy blows into the new digs looking smoking hot and all grown up, his feelings are suddenly way beyond BFF!
Poppy is conflicted. On one hand, she's thrilled to be back in London and back in the orbit of her bestie, Booker. On the other hand, there's an attraction that she fears is one-sided and uncontrollable. The story unfolds with the stress and tension of this back and forth dilemma!
Keeper can turn a Sports Romance rookie into a full-fledged fanatic. And, if you already cheer for a great Sports Romance, Keeper will solidify a top spot on your list of fan favorites!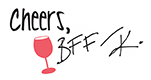 An advance copy of this book was received. Receipt of this copy did not impact the content or independence of this review.

Excerpt from Keeper
Locking secret eyes with Belle, I quickly unwrap my purple ice treat and pop it in my mouth. I lean across the counter so I'm only a foot away from Booker, who's now watching my lips. "So, Booker"—I suck hard and then take a nibble, my tongue swiping out to catch the syrupy liquid on my lips—"Do you know anyone who might be good for me?"
"Good for you for what?" Booker asks, his face devoid of any humour as he stares at my mouth with heat in his eyes.
"For a date. I thought maybe a teammate of yours might be good because they are familiar with Tower Park. They could show me around the stadium after the wedding. Give me a tour." I wink.
His face turns red. "You're not taking one of my fucking teammates to my brother's wedding."
"Why not?" I ask innocently and then plunge the lolly back in my mouth, going deeper this time.
He frowns as he watches my lips. "Because if you want a bloody tour of Tower Park, I can give you one."
Rolling my eyes, I reply, "Fine, he doesn't have to give me a tour. But I'm out of touch with people since I left, and you have a gaggle of teammates, Book. Surely you know someone who wouldn't hate to spend the evening with me."
"Roan DeWalt would be fun for her!" Vi interjects, snapping everyone's attention to her as she whisks something in a bowl.
Tanner pipes up next. "Over my dead body he's coming to my wedding. I've finally stopped wishing dismemberment on the prat."
"It was only a suggestion!" Vi peals, looking perplexed. "It's just that I set him up with our cousin Alice and she loved him! Roan is a South African dreamboat." She waggles her eyebrows at me and I can't help but smile. 
Suddenly, Booker stands, his stool screeching on the marble floor as he pushes it away. "Not Roan. Not any Bethnal players. None of them would work. You're not their type."
I hear Vi suck in a breath of air, and my cheeks heat with embarrassment. "Why not?" My jaw is tight with anger as my ice lolly drips, forgotten between my two fingers.
His fists clench on the counter. "Because I know you, Poppy. You're not the kind of girl they'd go for."
The way he's acting gets right up my nose. I wanted to make him jealous, but that's not what's happening. He's insinuating I'm not good enough for his mates, as if they'd never go for anyone like me. He doesn't even know me as an adult. He's pigeonholing me into the Poppy he thought he used to know. It's complete and utter shit! "If you actually think I'm not good enough for your team—"
"They're not good enough for you!" he shouts, interrupting me as he leans over the counter to get in my face. Booker eyes me hard, clearly not amused by my request. "No teammates, Pop. Not Roan. Not anyone. Got it?" His shoulders rise and fall as he pins me with the most aggressive face I've ever seen on him.
I can tell the moment he snaps out of it because his neck turns red and he looks around at his family, who are all staring at us with their mouths open. He shoves two hands through his hair as he turns on his heel and strides out the back door and into the garden.
It's quiet in the kitchen as everyone sits there gobsmacked. 
"Wrong button," Tanner quips and Belle elbows him in the ribs. I turn my red face to look at her and she nods with reassurance.
"I hope you girls know what you're doing," Vi says. Then she wipes her hands off and tosses the tea towel in front of me as she scurries out after Booker.
Meet the other Harris Brothers!
Meet the Harris TWINS  in Challenge & Endurance
NOW AVAILABLE & Free on Kindle Unlimited (Standalone)
Challenge
Amazon US     Amazon UK     Amazon AU     Amazon CA
Endurance
Amazon US     Amazon UK     Amazon CA     Amazon AU
Giveaway
About the Author
Amy Daws is a lover of all things British and her London-based love stories bring the incredible city to life on every page. Read all about hot British men, hilarious heroines, and unforgettable and original ensemble casts that pull out all the feels. For more of Amy's work, visit www.amydawsauthor.com
Website/Newsletter: http://www.amydawsauthor.com
Facebook: www.facebook.com/amydawsauthor
Facebook Fan Group: https://www.facebook.com/groups/728136307274712/
Twitter: https://twitter.com/amydawsauthor
Instagram: http://instagram.com/amydawsauthor
Pinterest: http://www.pinterest.com/amydawsauthor/
Amazon Author Page: http://www.amazon.com/author/amydaws
Goodreads: https://www.goodreads.com/amydawsauthor