In #1 New York Times bestselling author J. R. Ward's thrilling finale to her Bourbon Kings series, the Bradford family dynasty teeters on the edge of collapse after the murder of their patriarch—and a shocking arrest.
At first, the death of William Baldwine, the head of the Bradford family, was ruled a suicide. But then his eldest son and sworn enemy, Edward, came forward and confessed to what was, in fact, a murder. Now in police custody, Edward mourns not the disintegration of his family or his loss of freedom . . . but the woman he left behind. His love, Sutton Smythe, is the only person he has ever truly cared about, but as she is the CEO of the Bradford Bourbon Company's biggest competitor, any relationship between them is impossible. And then there's the reality of the jail time that Edward is facing.
Lane Baldwine was supposed to remain in his role of playboy, forever in his big brother Edward's shadow. Instead he has become the new head of the family and the company. Convinced that Edward is covering for someone else, Lane and his true love, Lizzie King, go on the trail of a killer—only to discover a secret that is as devastating as it is game-changing.
As Lane rushes to discover the truth, and Sutton finds herself irresistibly drawn to Edward in spite of his circumstances, the lives of everyone at Easterly will never be the same again. For some, this is good; for others, it could be a tragedy beyond imagining. Only one thing is for certain: Love survives all things. Even murder.
Praise for J. R. Ward's Bourbon Kings series
"A most sinful indulgence . . . The gorgeous Kentucky backdrop will sweep you away."—Susan Wiggs
"Breathless fun!"—Lisa Gardner
BFF K's Review of The Devil's Cut

The Bourbon Kings is one of my all-time favorite series. The three book set will go down as one of my most beloved, most re-read and most recommended series. Every book is filled with incredible characters, fantastic settings, mind twisting surprises, heart stopping revelations, and plenty of romance!
The Bourbon Kings series follows the dramatic lives and loves of the Bradford family, owners of the Bradford Bourbon Company. There is murder, espionage, love, betrayal, secrets and so much more! The entire series is reminiscent of old school, evening soap operas like Dallas and Dynasty. It is full of all the wonderful things that make a series addictive and enthralling.
I don't want to spoil any of the fantastic storylines or plot twists. But, I will say that this is one of my FAVORITE reads in 2017 and this series sits high in my list of all-time favorites. It is absolutely not to be missed. All of the books in this series have a higher price-point than I usually recommend, but the stories are worth every penny.
In The Devil's Cut, many mysteries are solved, all of the relationships are tested and love wins in the end…..at least for now. I would be heartbroken about the end of this series, except, I have high hopes that the Bradford's will be coming to my TV screen VERY soon! In the meantime, I will have to satisfy my cravings with a stiff drink and yet another re-read (or re-listen) of this fantastic series! I hope you'll join me!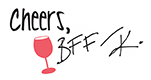 An advance copy of this book was received. Receipt of this copy did not impact the content or independence of this review.
Read Our Reviews for the Bourbon Kings Series
About the Author
J.R. Ward is the number one New York Times bestselling author of the Black Dagger Brotherhood series of vampire books. She is a winner of the prestigious Romance Writers of America RITA award for Best Paranormal Romance and is a multiple RITA nominee. A graduate of Smith College, she was a double major in History and Art History with a medieval concentration in both and she still longs at times for a return to those days sitting in dark lecture halls, looking at slides of old triptychs and reliquaries. Prior to becoming a full time writer, she was a corporate attorney, serving for many years as the Chief of Staff of one of Harvard Medical Schools premier teaching sites. Her idea of absolute heaven is a day filled with nothing but her computer, her dog and her coffee pot and the Brothers, of course.