The hotly anticipated conclusion to the Royals series begun in the #1 New York Times bestselling novels Paper Princess and Broken Prince. "This generation's Cruel Intentions." Jennifer L. Armentrout, #1 New York Times Bestselling AuthorTwisted Palace was an awesome conclusion to the Royals trilogy. Readers are in for an absolute treat. I eagerly await the next book from Erin Watt. —New York Times Bestselling Author Samantha Towle"Erin Watt's words are addictive brilliance. If you haven't let these Royals ruin you yet, what are you waiting for?"—USA Today Bestselling Author Meghan MarchThese Royals will ruin you… 

From mortal enemies to unexpected allies, two teenagers try to protect everything that matters most.

Ella Harper has met every challenge that life has thrown her way. She's tough, resilient, and willing to do whatever it takes to defend the people she loves, but the challenge of a long-lost father and a boyfriend whose life is on the line might be too much for even Ella to overcome.

Reed Royal has a quick temper and even faster fists. But his tendency to meet every obstacle with violence has finally caught up with him. If he wants to save himself and the girl he loves, he'll need to rise above his tortured past and tarnished reputation.

No one believes Ella can survive the Royals. Everyone is sure Reed will destroy them all.

They may be right.

With everything and everyone conspiring to keep them apart, Ella and Reed must find a way to beat the law, save their families, and unravel all the secrets in their Twisted Palace.
Buy Twisted Palace NOW
Amazon Paperback  US Amazon Kindle   iBooks    Barnes & Noble     Kobo
UK     CANADA     Australia     Germany
France     Spain     Italy     Netherlands     Japan
BFF K's Review of Twisted Palace

#RoyallyRuinedAGAIN
There's not much that can be said without giving away HUGE spoilers for Twisted Palace. But, I can say that this book is just as exciting and engrossing as Paper Princess and Broken Prince! The Royals Series has solidified a place on my 2016 Besties List.
Broken Prince left Ella and the Royals with 2 MAJOR cliffhangers. So many things were up in the air and uncertain for all of the characters. Twisted Palace picks up where things left off and throws you right back in the middle of all the mixed up situations and emotions.
Ella is torn between her natural instinct to run and her desire to stay with this family she's come to love and care for. Reed is in such a mess and he has to find a way to solve his problems with his head and heart instead of his fists. Callum is remembering how to parent and working to be the father his boys need him to be. Easton, Sebastian and Sawyer are finding their ways (and I feel like they all have stories to tell as well!)
The Royals Series has been such a fantastic, unexpected, completely enthralling series and I am so thankful that I took a chance and read Paper Princess when it first released. The books have brought all the feels and more than a couple sleepless nights, but it's been worth every minute.
If you have been waiting until the conclusion of this series, wait no more! Twisted Palace wraps up Reed and Ella's storyline and brings the series to a very satisfying conclusion. That being said, I desperately hope that Elle Kennedy and Jen Frederick will decide to bring us more all-consuming stories about the lives and loves of the rest of  The Royals!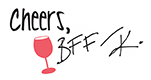 An advance copy of this book was received from the authors. Receipt of this copy did not impact the independence or content of this review.

Buy Broken Prince NOW
Read BFF K's Review of Broken Prince
Buy Paper Princess
Amazon-Kindle     Amazon-Paperback     iBooks     Kobo  Barnes & Noble
About the Author(s)
Erin Watt is the brainchild of two bestselling authors linked together through their love of great books and an addiction to writing. They share one creative imagination. Their greatest love (after their families and pets, of course)? Coming up with fun–and sometimes crazy–ideas. Their greatest fear? Breaking up. You can contact them at their shared inbox: authorerinwatt@gmail.com