A smokin' hot British player…
A jilted girl…
One night of mistaken identity…
*A modern love story inspired by Romeo and Juliet*
Two weeks before her wedding, Remi Montague's fiancé drops her faster than a drunken sorority girl in stilettos. Armed with her best friend and a bottle of tequila, she hops a plane to London to drown her sorrows before fall semester begins at Whitman University.
She didn't plan on attending a masquerade party.
She sure didn't plan on waking up next to the British bad boy who broke her heart three years ago—the devastatingly handsome and naked Dax Blay. Furthermore, she has no clue how they acquired matching tattoos.
Once back at Whitman together, they endeavor to pretend they never had their night of unbridled passion in London.
But that's damn hard to do when you live in the same house…
One night. Two damaged hearts. The passion of a lifetime.
★★ PURCHASE Filthy English Today!★★
BFF K's Review of Filthy English

What is better than a bad-boy, tattooed, British, alpha Hero? When he's got a twin! I've been anxiously awaiting Filthy English since the minute I finished Dirty English in 2015! And, I am happy to report that it did NOT disappoint! Dax is just as all consuming as his brother Declan. And, Dax has met his match in Remi.
Dax is damaged. His mother's death during his childhood, left him scarred, afraid to love and to be loved. He and Remi have a past, a brief but sweet, hot fling that fell apart as quickly as it started. But, the white-hot affair burned Remi badly and she's never been able to forgive Dax.
When Remi's marriage falls apart at the last minute, she takes the honeymoon trip to England and fate brings her lip to lip with none other than Dax. The book is a roller coaster from start to finish. There are numerous reasons why Dax and Remi should go back to their own lives and forget one another. But, those reasons are outweighed by the overwhelming attraction, affection and desire they have to be together. Oh yeah, and they're both wearing fresh ink that binds them together as well. (I love that part!)
This book has a LOT of angst. The tension was thick as Dax and Remi bounced back and forth more than 2 fat kids on a see-saw. But, there are some powerfully emotional payoffs for all that tension. If you haven't read Dirty English, you definitely need to do that immediately. (This is absolutely a stand-alone, but we get a couple of brief glimpses of Declan and Elizabeth and they're as sweet and wonderful as ever!) After Dirty English, you can follow up with Filthy English and get a double dose of the best British, alpha, bad boys! Wonder-twin-powers activate!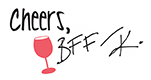 An advance copy was received in exchange for an honest review.

Excerpt
Without much thought except for comfort, instinctively I pressed myself against him, fitting into his arms as easy as breathing. He leaned against the brick wall of the neighboring building and wrapped me up, sensing my need to be grounded.
I don't know how long we stood like that—maybe a minute, maybe five—but soon our breaths were in sync; the rise and fall of his chest in perfect accord with mine.
One of his hands traced down my spine and then up. He outlined my shoulder blades with his fingertips. His hands drifted to my hips then caressed back up to my hair, massaging my scalp.
But what had started as an innocent hug changed.
Fire licked my skin everywhere he touched. Of their own accord, my hands slid down to his waist and teased the line where his jeans rested on his hips. I went further, my fingers toying with the V at his hip until I felt him harden against me.
Lips brushed the top of my hair. "Remi . . . look at me," he said, his voice raspy.
If you look up, you're going to kiss him . . .
I tilted my head up and his mouth fused with mine in an instant.
Insistent. Wild. Hot. Yes! This is what I needed.
I groaned, and my hands rushed to his shoulders and dug in.
He was wrong—terribly wrong—for me, but it felt so right.
I felt wonderfully alive, revved up, as if I could crush a car with my bare hands, or push Dax against the wall and fuck him senseless. I recognized the feeling for what it was—an I almost-died-and-now-I-want-to-experience-life feeling.
"Wait," he breathed as I ran my hand under his shirt. "It's adrenaline. You've been through a trauma. You don't really want this—"
"Shhh." I lifted his shirt and kissed his chest, my tongue flicking over his nipple. "You taste like every good thing I've ever wanted."
His taut restraint snapped, and he swayed into me. "God, I can't tell you no."
Book Trailer
Filthy English by Ilsa Madden-Mills from Bibliophile Productions on Vimeo.
★★ PURCHASE Filthy English for only $0.99 Today!★★
About the Author
New York Times and USA Today best-selling author Ilsa Madden-Mills writes about strong heroines and sexy alpha males that sometimes you just want to slap.
She's addicted to all things fantasy, including unicorns and sword-wielding heroes in books. Other fascinations include frothy coffee beverages, dark chocolate, Instagram, Ian Somerhalder (seriously hot), astronomy (she's a Gemini), Sephora make-up, and tattoos.
She has a degree in English and a Master's in Education.
When she's not pecking away on her computer, she shops for cool magnets, paints old furniture, and eats her weight in sushi.
A Wall Street Journal, NYT & USA Today Bestselling Author
Website | Facebook | Twitter | Pinterest | Goodreads | Instagram
More Books by Ilsa Madden Mills
DIRTY ENGLISH – #1 Amazon Bestseller
VERY BAD THINGS – Briarcrest Academy Series #1
VERY WICKED BEGINNINGS – Briarcrest Academy Series #1.5
VERY WICKED THINGS – Briarcrest Academy Series #2
VERY TWISTED THINGS – Briarcrest Academy Series #3