RELEASE ME
Ann Marie Walker & Amy K. Rogers
Releasing July 21st, 2015
The second in the "seriously sexy and sinfully steamy"* Chasing Fire series, about a pain too deep to forgive and a passion too hot to forget…
Alessandra Sinclair knows that Hudson Chase is the last man she should want. The boy from the wrong side of the tracks has grown into a man who would do anything to get ahead, even if it means breaking Allie's heart. But whenever she's near him, the attraction between them is undeniable. And now that they're working together, keeping her distance from Hudson is almost as impossible as keeping her feelings in check…
Hudson already lost Allie once and he refuses to lose her again. He's determined to use their new business partnership to rekindle the spark he knows is still there. Only the closer he gets to winning her over, the clearer it becomes there are still secrets that could tear them apart for good…
BFF K's Review

I am pretty much gushing about this series to anyone who will listen! I've emailed, texted, Facebooked, Tweeted and raved to anyone who seems even remotely interested. The Chasing Fire Series is absolutely FANTASTIC! Release Me sort-of starts where Remind Me left off, but with a twist! Allie had plans to regain control of her life at the end of Book #1, but those plans are quickly blown apart in a terrible discovery that rocks her world. With this shocking turn of events, Allie finds herself face to face with Hudson once again. And, though she tries desperately to stay away, the overwhelming pull to him is just too much.
Allie continues to struggle in this book, but you can understand her stress and frustrations with all she has been/is going through. There are portions of the book where Allie shows fantastic flashes of resilience and gritty determination. I think she's going to need these in the final book. (Plus, resilience is one of my favorite traits for a heroine!) Hudson is just as swoony as ever! <3 He is absolutely consumed by Allie, while at the same time, managing multiple companies and looking after his younger brother. Hudson is going through so much in his present life while still dealing with some slowly uncovered issues in his past that you can't help but love him. I don't remember the last time I wished so hard for a book couple to find their Happily Ever After.
BUT, if Hudson Chase can't find his HEA with Allie Sinclair, could he please take a chance with me? #HudsonChaser
I LOVE this story. It reminds me so much of the feels I had reading Fifty Shades of Grey by E L James. The Chasing Fire series is full of romance, steam, a great hero and heroine, bad guys, suspense, great characters and a wonderful storyline. I sped through this book in record time. The suspense builds with each chapter until the end left me with sweaty palms and a racing heart. I have a feeling that pasts and present are about to collide in a massive explosion. The question is who will make it out alive and what price will they pay to survive? The thought of waiting until October 20 to finish this story makes me anxious: the calendar is already marked!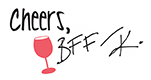 Be AWARE : 

An ARC of this book was received via NetGalley in exchange for an honest review.
Buy Now
Exclusive Tour Excerpt
In the distance Allie could see the black limo waiting at the bottom of the hill. She paused, her hand reaching out to rest on the gleaming wood of her father's casket, before turning to leave. She and Harper had nearly reached the car when she heard someone call her name.
"Alessandra," Benjamin Weiss said, hurrying to catch up to her. "A word, please."
"I'll wait for you in the car," Harper said. She slid into the limo and Clayton closed the door behind her before assuming his post a few feet away. Allie knew that behind those dark sunglasses his razor-sharp gaze was scanning the crowd, and that beneath that well-tailored suit a loaded gun was holstered. She tried not to think about why, focusing her attention instead on Mr. Weiss.
"I'm sorry to bring this up now," he said, "but the board has called for an emergency meeting at Ingram headquarters. I'd hoped to put this off until at least next week, but between your parents' passing and the revelation of Mr. Chase's acquisitions . . . Well, I'm sure you can understand their concern."
Allie nodded. Of course the other board members were concerned. Richard and Victoria Sinclair were gone, and now their daughter, a relative stranger to them, was at the helm alongside a man who'd spent the past few months covertly acquiring a substantial portion of their stock.

When he wasn't fucking her on every available surface, that is

. At least the last part wasn't general knowledge. It was going to be hard enough to face that room with Hudson sitting across the table from her. Thankfully no one on the board knew about their personal involvement.
"When?" she asked.
"Tomorrow morning." Mr. Weiss gave her a quick rundown of the proposed agenda before ducking into the back of a waiting town car.
Allie pulled her coat closed and crossed her arms over her chest, holding the pieces of herself together as she stared out across the top of the limo at row after row of headstones. When she'd walked out of Hudson's penthouse two weeks prior, she hadn't planned on ever seeing him again. Now she had a little less than twenty-four hours to prepare for her first board meeting with him. She had no idea how she would react once they were in the same room, but one thing was certain: she had to keep her distance. And never, under any circumstances, allow herself to be alone with him.
Giveaway
About the Authors
Though thousands of miles apart, Ann Marie Walker and Amy K. Rogers are in constant contact, plotting story lines
and chatting about their love of alpha males, lemon drop martinis and British supermodel, David Gandy. You can find them on twitter as @AnnMarie_Walker and @Amy_KRogers. 
Haven't Joined the #HudsonChasers?
Pre-Order Now