Franco Genovese is the drummer for world renowned American rock band, Rook. He's got it all. A killer smile. Tattoos. Talent. Razor sharp wit and humor. And a heart as big, and generous, as they come.
Life is good. Steady. Uncomplicated. Just the way he likes things.
Until one night at an unassuming L.A. bar changes everything.
Enter Gemma Hendricks.
She's a successful young architect from Northern England with an adorable smile, sarcasm for days, and an unparalleled trusting heart.
The attraction is instant.
So is their friendship.
It's also temporary because they'll both be heading home, thousands of miles apart from each other, in a few days.
Or is it?
There's something Gemma wants more than anything else.
And when Franco propositions her to provide what she's looking for, everything changes.
Will it transform friendship into love, or will it be their ruin?
Note from the author: Due to strong language and sexual content, this book is recommended for mature audiences.
 Buy Franco today at Amazon Also Available on Kindle Unlimited
BFF A & BFF K – DUO REVIEW of Franco

BFF A's Review
Bright Side breaks your heart.
Gus heals your soul.
Franco makes you smile.
I love Franco so much!  Meeting him in Bright Side and Gus, I knew a little bit about him, but I have a whole new appreciation for him now.  He and Gus have an amazing friendship.  Seriously, they are the relationship everyone needs to have with at least one person in their life. Unconditional, no questions, laugh, cry, shenanigan creating friend. #goals  #dudebestfriends
Franco meets Gemma.  I like her right away and know she is my kind of girl because she doesn't like beans and guacamole. (I know, seems really weird from a taco loving person.) She is an independent girl who knows exactly what she wants and has a plan in place that fits her style, life and timeline.  Gemma and Franco fit perfectly together.  They are real, they are a perfect compliment to one another.
"There are some people in life that you can vent to, or pour out sadness to, or voice frustrations to, and they readily and willingly absorb it for the sole purpose of ridding you of it.  They're the same people who can immediately replace that negativity with their light. Their presence gives you the power to purge the bad and embrace the good.  It's rare.  I've only known a few people in my life who are that way."
Franco is unconditional in all of his relationships, he is so easy to love, to want what is best for him, because he is always puts others first.
"I'm just going to hold her because sometimes touch is the only way to tell someone that you care unconditionally.  It doesn't require complemented, deep explanation- it only requires effort.  Effort is who I am, I can give her effort all night long."
Seriously, how can you not love a guy like this?
And this is the absolute truth, favorite words spoken by Franco, a perfect summary to the entire series.
"We all have issues and we all do our best to overcome them.  Hold close the peeps you love while you're going through your shit, that's all any of us can do."
Kim Holden does not disappoint.  She has such a magical way of making everything seem right in the world, even when your heart is breaking, you feel her love and support through Kate, Gus and definitely Franco. This is such a perfect ending to such a soul touching series.  It makes me smile.
BFF K's Review
This is one of those books that you just want to read with your BFF, so you can text/talk to each other as soon as it's over (See the Instagram post below.)
There's still time for you to add one more book boyfriend to your 2016 list, and Franco is the one!!!
All of the characters in Franco are so calm and reasonable. They must all have major $$$ invested in therapy, and it's such a wonderful, inspiring, refreshing, change from sometimes needless character dramas. This whole crew is a perfectly-imperfect cast of rational, well-adjusted, thoughtful, kind, caring, people. And to really blow your mind, they're mostly men!
Franco is like the cherry on top of the Bright Side Sundae.
(If sundaes made you cry.)
It is so good to see Gus doing so well in this book. After the heartbreak for Gus (and everyone else) in Bright Side, it's heart-warming to see Gus not just surviving, but thriving. And the relationship he has with Franco is something else! #SquadGoals #DecoratingWithDouchebags #FrancoCrush
Gemma meets Franco in a bar in LA and there is an instant connection. While the connection is partly physical, it's predominantly a friendship born of affection and a shared sense of humor and snark.  She's facing some tough, emotional stuff, but it doesn't change who she is at the core. And, the fact that she loves Edward Cullen just sealed the deal for me. #AlwaysandForever #Sparkly
But, the very best of the part of the book is Franco and Gemma together. They are sweet and kind and funny and crazy-in-love and perfect for each other. God bless the wankers.
I'm sad to see the Bright Side world come to an end, but it is an incredibly satisfying conclusion. While I believe that you will most enjoy this book if you've read Bright Side and Gus, I think the quality of the writing and the relationships will allow this book stand on its own.
Join us in the J.O.G Club – Jealous of Gemma or Jealous of Gus. You will all want Franco to be your BF or BFF!








AND – there's an awesome shout-out to a couple of our FAVORITE Colleen Hoover characters!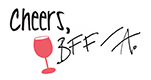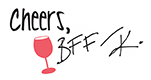 Advance copies of this book were received from the author. Receipt of these copies did not impact the content or independence of these reviews.
BFF Book Blog on Instagram
 Join the J.O.G. Club
About the Author
I (Kim Holden) live in the greatest city in the world: Denver, Colorado. Some of my favorite things: reading, writing, the two coolest guys on the planet (my husband and son), my bicycle, Facebook, iced coffee, and music. I also love dreaming. And speaking of dreaming, I have a bit of advice for anyone reading this … follow your dreams. It's never too late. Get started today … heck get started RIGHT NOW! Make your dreams reality.
I love to hear from fellow readers. Love. It. Please come find me. We'll hang out. It'll be fun:
Facebook https://www.facebook.com/KimHoldenAuthor
Goodreads https://www.goodreads.com/author/show/7445352.Kim_Holden
My Website https://kimholdenbooks.com