Title: Life Rewritten
Author: Andrea Johnston
Release Date: Aug 20, 2015
I never thought that, at 40, this would be my life. Mourning the loss of the man I vowed to love for life was hard enough. Online dating, starting a business, and falling in love was never the plan.
Victoria Bennett has been blessed with a loving husband, a wonderful son and amazing friends. Always the organized planner, Victoria was thrown life's curve ball when she found herself a widow and single mom before 40. After mourning the loss of her husband and rejoining her friends and family in her once simple life, Victoria finds herself venturing into the world of online dating with little success.
After hanging up her keyboard and focusing on new experiences and hobbies, Victoria is as surprised as everyone else when her favorite pastime leads to a new career and passion for life. When a friendship turns to romance, her life is once again thrown for a loop. Like everything new in her life she takes on the relationship with gusto, and a series of mishaps. 
Victoria soon learns that sometimes the life you've planned isn't the life you lead. It is still your life, just your life rewritten.
Buy Links
Amazon | Barnes & Noble | Kobo
BFF K's Review

#DillonisMine
I'm just putting that out there right now. Up front. Honest. Throwing down. I want this hero! He's sweet, sexy, smart, caring, kind, compassionate, patient, loving, trustworthy, honest. And, he bakes. I'm convinced he's pretty much perfect! And he's mine!!!
Now that that is out of the way…..Prepare yourself with all the things you will crave as you read this book: wine, chocolate, coffee and a hot, sensitive manly-man. And, if you can't find the guy, just get more wine!
Victoria is a 40-year-old widow coming to terms with the massive changes to her life. After a series of memorable, but unsuccessful outings via online dating, she's decided to take a break from dating. She pours herself into a new business venture centered around her love of reading. I was so moved by Victoria's circumstances and her approach to life and love at this stage of her life; it was honest and real and emotionally charged. And, her internal (sometimes accidentally external) monologue cracks me up!
Enter Dillon, the owner of Irish Coffee, Victoria's favorite coffee shop and haunt. He agrees to help her with the business plan and general planning for her new venture. The relationship grows from a really authentic place. Dillon's patience and understanding of Victoria's emotions and needs make him the most amazing BBF I've read in a long time. He's also the perfect match for her.
Experiencing Dillon and Victoria navigating  their new relationship and the burgeoning business is fun and fresh. Dillon is also keeping a bit of a secret from Victoria and it was one I didn't see coming until it smacked me in the face! But, it's perfect!
I think the best thing about Life Rewritten is the way I felt when I finished the story. There is a perma-grin on my face and a lightness in my heart. Not only is it a sweet and poignant romance, but it's a great story to remind us that life doesn't always go as planned. But, Life Rewritten can still bring us more joy and satisfaction than we ever imagined.
This is Andrea Johnston's debut novel, and I'm so looking forward to the next book. I can't wait to see what kind of trouble Anna finds on her upcoming trip! If you like a sweet story, full of rich characters, delightful surprises and a satisfying happily ever after, one-click Life Rewritten today!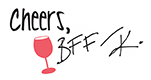 An ARC was received from the author in exchange for an honest review.  
Excerpt
Everyone manages to keep me distracted and on task for a solid thirty minutes. With how I've been feeling, that is quite the success for them. When the doorbell rings I'm a little taken aback. It is far too early for the guests and if they are already arriving, what am I going to feed them? Lunch at 10:30 in the morning? I guess, but I could go for those baked goods and Sara isn't here and … just answer the door. Relax. I head to the door feeling as nervous as I did the day I took my driver's license test. It's like a swarm of butterflies has taken up residence in my stomach while a dragon flaps its wings next to them. Basically, I want to throw up.
What lies before me is a shock. All six-foot something of him, swirly blue eyes, and dressed like a gift from the hunk heavens … Dillon.
"Mornin'," he says with that toothpaste-commercial smile. Oh boy.
"Hi. Uh, what are you doing here? What's all that?" I say, pointing at the bags of what appear to be groceries he is holding. Groceries? Has word gotten back to him that I am not exactly Rachael Ray in the kitchen? We've been spending afternoons together working on my plan and I suppose becoming friends, yet none of this has come up. We don't really get too personal, just talking about movies, my love of books, baking, and our town.
"Goodies for your guests. Well, not quite, but the ingredients to create them," he replies with a simple shrug and a move into the house.
I step aside and hear Justin chuckle and whisper, "Close your mouth, Mom, it's just groceries." Justin gives Dillon the "what's up" nod as he's heading to the kitchen.
"Ello, ladies. Beautiful mornin', isn't it?" Dillon says as he starts emptying his bags. He wasn't kidding, he even brought his own measuring cups. Just because I choose to eat culinary treats created by others doesn't mean I don't have the means to create my own. I have measuring cups, for goodness sake. Of course mine are from Target and hot pink, but that is neither here nor there.
Anna kicks my shin while I hear Charlotte giggle. Apparently I'm still standing there with my mouth open. Classy. "Hello, Dillon, it is a lovely morning. Isn't it, Victoria?" Anna asks as I give her the evil eye and pull up a chair. Not one to be deterred by my so-called evil eye, Anna continues, "So, Dillon, what brings you by?"
"Well, I knew Sara was supposed to bring the treats for today and to be honest I couldn't see her here. She has referred to reading as 'so, like weird and scary.' Plus, I feel compelled to see this first day through. Plus, I wanted to be here to help Victoria with Pages and Quiet if she needed it."
He says all of this without a single misstep as he moves with ease about my kitchen. I'm sure my kitchen appreciates his presence. Dillon begins pouring ingredients into a bowl, never once pausing to squat down and check his measurements. Show off.
"What better way to get people to relax than the smell of freshly baked muffins? Don't you agree, ladies?"
Oh sweet baby jeebus. He's going to bake. In my kitchen. He could only be sexier if he mopped the floors after. Get it together, girl, he's just a guy. Barely a friend and definitely not interested in a forty-year-old single mom with a fondness for spending her nights with a pint of ice cream and book.
"Well, don't let us stop you. We'll just be right over here watching the show," Anna coyly replies.
A show is putting it mildly. The three of us sit there like we are watching the creation of a new civilization. He's a master with a whisk. How is he not getting stuff all over him? I have to shower, spray down the kitchen, and still don't get everything clean after I make some break 'n bake cookies. And is it normal to find forearms sexy? There's a hint of a tattoo above his shirt sleeve. And Charlotte has already whispered how he must obviously work out to have that chest. I'm ignoring her assessment. I couldn't care less if he's just blessed, I could watch this show all day.
"Victoria?" I hear my name but I'm so focused on those arms it takes yet another kick to the shin before I look up, thoroughly embarrassed when I realize Dillon has been talking to me.
"Sorry. I just spaced out for a sec. What was that?" Please don't ask me anything that requires me to leave the room. I don't want to miss any of this.
"I was asking if you wanted to come over here and help me. That way you'll be honest with your guests when you say you made muffins." Swoon. I'm swooning. And apparently, so is Charlotte because she lets out the sigh I am holding in. Suddenly I hear hysterical laughter coming from the doorway. Justin. He's lucky I love him.
"Justin, really? Is it really that funny?" I ask as I stand and face him with the best Mom face I can manage.
"Mom, it really is. I don't think Dillon has any idea what he's asking and I think I'll go outside and play with Tilly just to keep her safe," he says as he grabs an apple and heads out the back door.
"Don't mind him, come over here and help me. Nothing will feel sweeter than proving him wrong," Dillon says with a big grin.
I want nothing more for Dillon to be right. I grab my apron off the hook and tie it as I make my way to his side. He looks at my apron and lets out a chuckle as he shakes his head. I look down and can instantly feel the blush creep up my neck to my cheeks. "Wine Not" is displayed directly across my chest. I love this apron and really, "wine not".
Over the next thirty minutes Dillon patiently tries to help me melt chocolate. I don't care what anyone says, anyone can catch a pot of chocolate on fire. Dillon ushers us out of the kitchen so he can finish just as the first guests arrive.
About the Author
Andrea Johnston spent her childhood with her nose in a book and a pen to paper. An avid people watcher, her mind is full of stories that yearn to be told.  A fan of angsty romance with a happy ending, super sexy erotica and a good mystery, Andrea can always be found with her Kindle nearby fully charged.
Andrea lives in Idaho with her family and two dogs.  When she isn't spending time with her partner in crime aka her husband, she can be found binge watching all things Bravo and enjoying a cocktail. Nothing makes her happier than the laughter of her children, a good book, her feet in the water, and cocktail in hand all at the same time.
Giveaway