A scarred fighter.
A girl with rules.
One night of unbridled passion.
There are three things you need to know about Elizabeth Bennett: she's smart as a whip, always in control, and lives by a set of carefully crafted rules. She's learned the hard way that people you love the most always hurt you in the end.
But then she meets Declan Blay, the new neighbor at her apartment complex.
A tattooed British street fighter, he's the campus bad boy she's supposed to avoid, but when he saves her from a frat party gone bad, all her rules about sex and love fly out the window.
She gives him one night of unbridled passion, but he longs for more.
With only a cardboard-thin wall separating their bedrooms, he dreams of possessing the vulnerable girl next door forever.
One night. Two damaged hearts. The passion of a lifetime.
BFF K's Review

I've spent the last week being a lunatic about this book! I've recommended Dirty English to everyone – friends, family and virtual strangers. It is that good! Dirty English is a modern love story based on Pride and Prejudice. Elizabeth and Declan are an absolutely fantastic couple and this book has all of the elements of a terrific New Adult novel.
Elizabeth Bennett has a scarred and tragic past. She has spent a couple of years protecting her heart, following some strict rules, keeping love away and pretending that she isn't permanently damaged by one horrible boy. Elizabeth is also lovely, creative, genuine and hard working. Declan Blay has baggage of his own. He lost his beloved mother when he was young and struggles with a meaningful relationship with his overbearing father. Declan also has goals and ambition and pride in spades. Individually they're broken. But, together their broken pieces are made whole.
A couple of other notes of extreme importance….Declan is British. Yes – that means an accent and fantastic British phrases. Declan is also a twin! Dax is one of the best parts of this book. He's cocky and funny and a primary ingredient in this delicious story. I'm anxiously awaiting Dax's story! (Yay for a #1 Amazon rating! Ilsa Madden-Mills said she would write Dax's story if Dirty English reached #1 in the Amazon store and it did! I am so desperate for Dax's story that I bought 5 copies for friends.)
I could go on and on with all the ways I love this story, but that just wastes time you could spend reading it. Which you need to do, right now! You will not regret a single minute you spend with Declan and Elizabeth. You'll only wish your time together could last a little longer!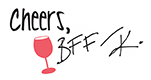 An ARC was received in exchange for an honest review.
★★ PURCHASE Dirty English Today!★★
Excerpt
"Come to my apartment and spend the night with me." I touched his face, my fingers stroking the softness of his sensuous lips. "Just one night and we can make this shitty world disappear."
He exhaled. "A one-night stand?"
"Yeah."
He cupped my chin. "Someone hurt you, didn't they?"
My lips tightened. No one at Whitman knew about Colby except for Shelley and Blake, and I sure as hell wasn't telling him. He'd judge me like everyone else had in Petal, North Carolina. "That's none of your business."
"I see." His eyes searched mine until I felt like a bug under a microscope. "What if I wanted more than just one night?"
"Then your hands can let go of my hips now."
He removed his hands slowly, the tips of his fingers grazing mine. "This may surprise you, but I don't sleep with every girl I kiss."
I'd been rejected. Again. "Blake said you got around, that you used—"
"And you believed him?" His voice was incredulous. "Dude is in love with you and he saw exactly how we looked at each other tonight—"
"Looked at each other? What are you talking about? You refused to dance with me and then you ran off with your girlfriend. Not to mention I just kissed you and you didn't even care." I threw my hands up.
"I wanted to fuck you the minute you walked in that party," he snapped.
"Then why don't you," I bit out, tossing back my shoulders.
"You think you want me?" he said tightly. "You can't handle me, Elizabeth. I can see it in your eyes. You're scared of something, maybe not me, but something."
My eyes went to his black eye.
He let out a harsh laugh. "Ah, that's what you're afraid of. You want the real truth? You told me tonight you didn't like violence, but I'm an arsehole who uses his fists. That's who I am."
"What do you mean?"
His gaze was intense, dark and low, his face struggling as he fought to find the right words. "I'm in a fight club for money. I show up at warehouses and fight other blokes. Sometimes I beat them so bad they need medical attention. A few times, I've been beat to unconsciousness. I'm everything you need to stay away from."
I inhaled, anger and lust and excitement all riding me. Anger that he was pushing me away, lust for the alpha male in him, and God help me, the fighting thing repelled me and excited me at the same time. "I don't want to stay away from you. I want you to fuck me and stop making excuses for why you can't."
My words seemed to snap his taut restraint.
He pulled me back in his arms, his lips fusing with mine unerringly. His tongue plundered me in a sensual way my body had craved for years. I wrapped my arms around his neck, my anger morphing into all-out desire as he turned us and pressed me against the wall.
Yes, yes, this is what I craved.
A passion to remind me that I was real, not just some sad excuse of a girl who chose to exist on scraps of love.
Before I knew it, he'd shoved my robe off, his hands sculpting my shoulders, massaging them as he ravaged my mouth. I reveled in the warmth of his hand on my neck as his mouth skated down, kissing the hollows of my throat, sucking on my collarbone.
"Like this?" he asked, his voice dark and gravelly. "You want me to take you up against this wall?"
"Yes," I moaned. Gone. Past caring as long as he kept his hands on me.
Out of control, my brain whispered, but I beat back the dark warnings as his warm hand found my breast and squeezed, his fingers rolling my nipple between his thumb and forefinger.
I gasped in pleasure and arched my back to get closer to his body, ignoring the fear that pricked at the surface.
The rules girl in my head stamped her foot and yelled at me. I ignored her.
But even if I wanted to stop right now, I couldn't. My tongue tangled wildly with his, my hands pulled at his hair, spurring him on, his hand palming my breast and then tugging. Sharp sensations of need went straight to my core.
"Is this what you want? Something quick where we just take what we want and forget each other the next day?"
No. Not that. Not like the way he said it, like it was something dirty.
"Yes, like that," I whispered against his shoulder, my mouth on his skin, tasting him as my teeth bit down.
Giveaway
About the Author
New York Times and USA Today best-selling author Ilsa Madden-Mills writes about strong heroines and sexy alpha males that sometimes you just want to slap.
She's addicted to all things fantasy, including unicorns and sword-wielding heroes in books. Other fascinations include frothy coffee beverages, dark chocolate, Instagram, Ian Somerhalder (seriously hot), astronomy (she's a Gemini), Sephora make-up, and tattoos.
She has a degree in English and a Master's in Education.
When she's not pecking away on her computer, she shops for cool magnets, paints old furniture, and eats her weight in sushi.
You can stalk her on her website as well as get signed books: http://www.ilsamaddenmills.com
Other books by Ilsa Madden-Mills:
VERY BAD THINGS
VERY WICKED BEGINNINGS
VERY WICKED THINGS
VERY TWISTED THINGS