At age twenty-one, Auburn Reed has already lost everything important to her. In her fight to rebuild her shattered life, she has her goals in sight and there is no room for mistakes. But when she walks into a Dallas art studio in search of a job, she doesn't expect to find a deep attraction to the enigmatic artist who works there, Owen Gentry.
For once, Auburn takes a chance and puts her heart in control, only to discover that Owen is keeping a major secret from coming out. The magnitude of his past threatens to destroy everything important to Auburn, and the only way to get her life back on track is to cut Owen out of it.
To save their relationship, all Owen needs to do is confess. But in this case, the confession could be much more destructive than the actual sin.
BFF A's Review

OMG! Colleen has a crazy magical way of making a story come alive. The way she makes the story, the characters, the interwoven artwork, all come together- you feel like you are actually there. The characters felt like my best friends, like I knew every thing about them, yet wanted to know so much more.
I instantly loved Auburn because she stands up for what she wants. Auburn has faced many challenges in her young life; my heart ached for her. However, she does not let that stop her. She does whatever she can and what she believes is right to overcome the barriers set in front of her. Owen is sweet, he is kind, he is passionate. He knows too many secrets from strangers and has secrets of his own. To balance all that is in his mind, he paints…and OMG, what an amazing artist he is. (Artist, Danny O'Connor created paintings specifically for this book.) When Auburn stumbles into his life, we find there is a secret Owen holds. Their relationship is sweet, playful and fun. I loved the way Owen treated and protected Auburn. I couldn't wait for the secrets to all come out. I was on the edge of each page wanting, no yelling and screaming at Owen to just tell Auburn the truth.
So many emotions come through when reading this book. There were a few twists in the story I wasn't expecting, a few characters are just mean and evil. This adds depth to the heartache, but it also gave me some anxiety. I've never wanted to reach in and punch a character in a book so badly, but there were times I wish I could have. Confess has heartache, hurt, pain, anger, frustration but most of all there is love, and in the end, Love is what comes shining through.






(Side note on the tears, that's a guess. I'm not a crier so who the hell knows – for me- none…but the normal person, I'd say probably a 4.)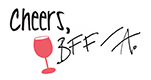 More About the Author:
Colleen Hoover's love for writing began in 1985 when she was five years old. Her first story was titled "Mystery Bob" and was a huge hit with her mother, who was really good at faking interest.
Colleen continued to write short stories for friends and family until December of 2011, when she decided to write a long story she titled, "Slammed." She self-published SLAMMED to Amazon in January, 2012 and it hit the NYT's bestsellers list in May, 2012. She has since signed with Atria Books, a division of Simon & Schuster, and now has six NYT's bestsellers. Colleen prefers to be called a writer, as the term "author" still terrifies her and makes this feel like a job with expectations. She doesn't work well under pressure and hopes writing will always remain fun and exciting.
You can follow Colleen on Instagram and Twitter @colleenhoover. You can also find her on her blog at www.colleenhoover.com where she holds a daily book-a-day giveaway, or on her very active Facebook page at www.facebook.com/authorcolleenhoover where she loves to give away more free stuff when her husband isn't looking.
Colleen also wants the world to know that writing short biographies in third person is incredibly awkward.