Below is BFF K's Review of Reclaim Me.

The BFF's also have an exclusive interview with Ann Marie Walker and Amy K. Rogers.
Be sure to check that out too!
RECLAIM ME
Ann Marie Walker & Amy K. Rogers
Releasing October 20th, 2015
As the heart-pounding Chasing Fire trilogy concludes, a dangerous entanglement leaves Hudson and Allie wondering how much they're willing to risk for the love they can't live without…
There's almost nothing Alessandra Sinclair wouldn't do for Hudson Chase. He was her first love, and she's determined that he'll be her last. But when the terrible truth Hudson has been hiding comes to light, Allie finds herself caught in a
deadly game of cat and mouse with a man from her past who's determined to use what he knows to ruin Hudson. Now, the only way to save the man she loves may be to lose him forever…
Hudson has always known that the secrets he keeps could be his downfall, but he never expected them to put Allie's life in danger as well. It's time for him to come clean–before everything he's ever wanted is destroyed…
Includes previews of REMIND ME and RELEASE ME, the first two books of the Chasing Fire trilogy.
BFF K's Review for Reclaim Me

I really really really want to tell you how this series ends. I've been holding it in for so long, I'm about to burst with excitement to dish with someone! But, let me just say, I couldn't be any happier with this ending….
Hudson Chase had always feared that his past would be his downfall. He's spent years working tirelessly to outrun his youth and create a whole new world in which he would be the victor. He would be powerful. Hudson Chase would be in control of his future. And, his idea of the future has always included Allie Sinclair.
Now that Hudson has had a glimpse of what his future with Allie could be; he refuses to settle for anything less. But, protecting those you love can be a difficult task when the skeletons start to spill out of your closet. Hudson is a fixer. He is certainly not accustomed to allowing others to fight his battles. Allie wants nothing more than to save Hudson; even if it's from himself. This book finds Hudson and Allie torn apart, but they're also together. They are united to defeat a common enemy. And, they're both willing to sacrifice their own future and their own happiness for the other.
The Chasing Fire series has it ALL: romance, angst, steam, adventure, more steam, plot twists, a kick-ass hero, an smarmy villain, a deserving heroine and inspiring LOVE!
Hudson and Allie join my short list of perfectly-imperfect romance couples. This list includes: Christian and Ana, Gideon and Eva, Colton and Rylee, Edward and Bella, and you get the idea…..This is a series that I know I will read again. I've highlighted whole pages and I get all butterfly-filled just skimming over my favorite parts. The Chasing Fire series has become one of my go-to recommendations for an steamy romance and a perfect follow-up to Fifty Shades of Grey!
Be sure to check out our interview with Ann Marie Walker and Amy K Rogers in the latest installment of our That's What She Said series. And, please come find me as soon as you've finished the series – I'll be here on the blog, on Facebook or Twitter….we need to talk! Chapters 15-20…..SWOON – they're some of the most beautiful, heartfelt, scenes I've ever read!
Enjoy the Chasing Fire series and all the feels of investing yourself in a wonderful romance and incredible characters. I have no doubt you'll join the long list of readers who proudly proclaim to be a #HudsonChaser!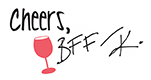 An ARC was received in exchange for an honest review.
Praise for the Chasing Fire trilogy
"Exceptional…Seriously sexy and sinfully steamy. Can't wait for more from this writing duo!"–New York Times bestselling author Tara Sue Me
"Walker and Rogers strike the perfect balance between blistering physical desire and heartfelt connections…"–RT Book Review  
Check out the Complete First Chapter Exclusively at
Excerpt
Allie bent to tuck her phone into the carry-on stowed beneath the seat in front of her. A shiver of awareness swept over her skin and she stilled. Hudson. She felt his presence just as surely as if he'd touched her. But despite the brief moment she took to prepare herself, the sight of him still took her breath away. He was standing in the aisle, the muscles of his chest and arms flexing as he shrugged out of his wool coat and handed it to the flight attendant. His hair was damp, no doubt from the snow falling outside, and when he reached up to run his hand through the unruly mane, his sweater rode up, affording her a glimpse of his honed washboard abs and the trail of dark hair that disappeared beneath his belt.
He glanced down and caught her staring. "See something you like?"
She ignored his obvious innuendo, choosing instead to address the much bigger issue. "What are you doing here?"
"Going after what's mine."
Giveaway
About the Authors
Though thousands of miles apart, Ann Marie Walker and Amy K. Rogers are in constant contact, plotting story lines and chatting about their love of alpha males, lemon drop martinis and British supermodel, David Gandy. You can find them on twitter as @AnnMarie_Walker and @Amy_KRogers. 
Amy K. Rogers
Ann Marie Walker
Start the Chasing Fire Series Today!
Available Now