In the Bone there is a house.
In the house there is a girl.
In the girl there is a darkness.
Margo is not like other girls. She lives in a derelict neighborhood called the Bone, in a cursed house, with her cursed mother, who hasn't spoken to her in over two years. She lives her days feeling invisible. It's not until she develops a friendship with her wheelchair-bound neighbor, Judah Grant, that things begin to change. When neighborhood girl, seven-year-old Nevaeh Anthony, goes missing, Judah sets out to help Margo uncover what happened to her.
What Margo finds changes her, and with a new perspective on life, she's determined to find evil and punish it–targeting rapists and child molesters, one by one.
But hunting evil is dangerous, and Margo risks losing everything, including her own soul.
BFF A Review

Meet Margo.
Someone who has endured a lot in her life. A lot of pain, little love, a lot of lonely, little comforting. I believe there is a part of Margo in all of us, whether we choose to see it or not. Maybe our experiences in life relate to Margo's experiences, I hope not. Margo is strong, she is confident, she is controlling. Maybe we wish we could do the things she does, though none of us should, we still think it. Margo seeks revenge. Margo wants to make things right. Margo wants others to feel safe and secure- so she takes action. Margo needs love and acceptance and she finds it in the most peculiar, mind twisting way.
Tarryn is a writing genius. She has a way of writing that pulls you in. I connected with Marrow even when I thought I shouldn't. The story is intense, twisted, dark, and suspenseful. Just when I thought I had it all figured out, Tarryn slammed me with the biggest shock of all. Marrow will get to you, get to the core of your beliefs. It will break your heart, it will make you think. It will make you cry when you think of the struggles that people deal with daily, because sadly there are parts of this that are real for so many. I am left in awe. I am left wanting so much more.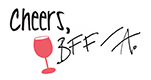 Amazon | Barnes & Noble | Smashwords
About the Author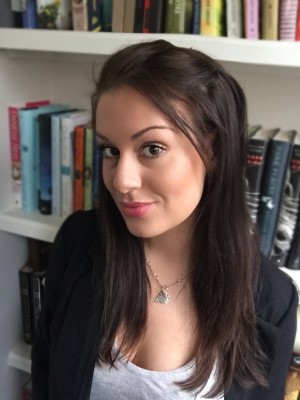 Tarryn Fisher is the New York Times and USA Today Bestselling Author of six novels. Her newest novel, Marrow, just released in April 2015 and she is currently working on the second installment of Never Never. She is the co-founder of Clothed Caption, a fashion blog she runs with her friend, Madison Seidler. Tarryn resides in the Seattle area with her family. She loves rainy days, Coke, and thinks Instagram is the new Facebook. Tarryn is represented by Amy Tannenbaum of the Jane Rotrosen Agency.