City girl Calla Fletcher attempts to reconnect with her estranged father, and unwittingly finds herself torn between her desire to return to the bustle of Toronto and a budding relationship with a rugged Alaskan pilot in this masterful new romance from acclaimed author K.A. Tucker.
Calla Fletcher was two when her mother took her and fled the Alaskan wild, unable to handle the isolation of the extreme, rural lifestyle, leaving behind Calla's father, Wren Fletcher, in the process. Calla never looked back, and at twenty-six, a busy life in Toronto is all she knows. But when her father reaches out to inform her that his days are numbered, Calla knows that it's time to make the long trip back to the remote frontier town where she was born.
She braves the roaming wildlife, the odd daylight hours, the exorbitant prices, and even the occasional—dear God—outhouse, all for the chance to connect with her father: a man who, despite his many faults, she can't help but care for. While she struggles to adjust to this new subarctic environment, Jonah—the quiet, brooding, and proud Alaskan pilot who keeps her father's charter plane company operational—can't imagine calling anywhere else home. And he's clearly waiting with one hand on the throttle to fly this city girl back to where she belongs, convinced that she's too pampered to handle the wild.
Jonah is probably right, but Calla is determined to prove him wrong. As time passes, she unexpectedly finds herself forming a bond with the burly pilot. As his undercurrent of disapproval dwindles, it's replaced by friendship—or perhaps something deeper? But Calla is not in Alaska to stay and Jonah will never leave. It would be foolish of her to kindle a romance, to take the same path her parents tried—and failed at—years ago.
It's a simple truth that turns out to be not so simple after all.
The Simple Wild Buy Links
BFF K's Review of The Simple Wild

Here's a little something different for my review of The Simple Wild by K.A. Tucker! I was invited to appear on an episode of All About Books on our local public radio station! How much fun is that? The interview included a review of one of my favorite books of 2018! If you have a few minutes, take a listen and learn all about The Simple Wild and why I absolutely LOVE this story!
I began by listening to this book on Audible, but loved it so much I also purchased the Kindle copy so I could finish reading it and highlighting my favorite parts. The story is beautiful and you'll love it no matter how you read it.
Listen to it here on the blog or go directly to the NET All About Books Archives!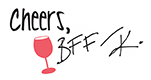 About the Author
K.A. Tucker writes captivating stories with an edge.
She is the USA Today bestselling author of 17 books, including the Causal Enchantment, Ten Tiny Breaths and Burying Water series, He Will Be My Ruin, Until It Fades, Keep Her Safe, and The Simple Wild. Her books have been featured in national publications including USA Today, Globe & Mail, Suspense Magazine, First for Women, and Publisher's Weekly. She has been nominated for the Goodreads Choice Award for Best Romance 2013 for TEN TINY BREATHS and Best Romance 2018 for THE SIMPLE WILD. KEEP HER SAFE made Suspense Magazine's Best of 2018 list for Romantic Suspense. Her novels have been translated into 16 languages.
K.A. Tucker currently resides in a quaint town outside of Toronto with her family.
Keep up with K.A. on all platforms:
Website ➜ http://www.katuckerbooks.com/
Newsletter Sign up ➜ http://bit.ly/2iYqxMT
Facebook➜ http://bit.ly/2iM2HEe
Twitter➜ http://bit.ly/2iPYYIe
Goodreads ➜ http://bit.ly/2jjdSrr
Instagram➜ http://bit.ly/2ijIjJN