THE COLLECTORS' SOCIETY is an Adult Romantic Fairy Tale, full of adventure and fantasy. This is Alice as you have never seen her before…
THE COLLECTORS' SOCIETY Synopsis:
From the author of the Fate series and The Deep End of the Sea comes a fantastical romantic adventure that has Alice tumbling down the strangest rabbit hole yet.
After years in Wonderland, Alice has returned to England as an adult, desperate to reclaim sanity and control over her life. An enigmatic gentleman with an intriguing job offer too tempting to resist changes her plans for a calm existence, though. Soon, she's whisked to New York and initiated into the Collectors' Society, a secret organization whose members confirm that famous stories are anything but straightforward and that what she knows about the world is only a fraction of the truth.
It's there she discovers villains are afoot—ones who want to shelve the lives of countless beings. Assigned to work with the mysterious and alluring Finn, Alice and the rest of the Collectors' Society race against a doomsday clock in order to prevent further destruction . . . but will they make it before all their endings are erased?
BFF K's Review
This post is very exciting for several reasons! We're thrilled to be among the first to review The Collectors' Society by Heather Lyons. She's one of my favorite authors and I can't wait to recommend this book to you.
This review also debuts a new rating for the BFF Book Blog. We're introducing the 6 Rating (our previous high was a 5) and we're thrilled to give our first 6 Rating to The Collectors' Society by Heather Lyons!

This book cannot be missed. I am seriously at a loss for the right words to describe just how much I absolutely adore every bit of this story. Here are just a few of the reasons:
1. Alice is a seriously kick-ass character! I think that she might be the best written female character that I can remember reading. She's strong, smart, brave, independent and witty. She can role with the punches (literally) and adapt to whatever comes her way. She has an internal moral compass and remarkable loyalty. Alice is the new standard that I set for all heroines.
2. This is a story that you've never read before. It is fresh, unique, inventive and absolutely  captivating.
3. I've never highlighted as many sentences, paragraphs and sections as I did in this book! It is so lovely and bright and artfully written that I want to remember the words, phrases and emotions of so many passages. The writing is incredible and I am again so amazed by how artfully Heather Lyons weaves words together that make me want to savor so many of the passages!
4. This book has something for everyone. It's got romance, action, a little heartache, intrigue, and nostalgia.
5. This is a love story. At the core of all of Heather's books are really fantastic love stories, and The Collectors' Society is no exception. I can't count the number of times that butterflies tried to burst out of my stomach and my heart threatened to race from my chest. Seriously….SWOON! Finn now holds a permanent place in the top of my book boyfriend list.
6. Did I mention that Alice kicks ass? The cast of supporting characters is also really fantastic!
I'll admit, I was a little worried at the beginning of the book. I'm no expert on Alice in Wonderland. I was afraid I wouldn't be able to understand the story. BUT, that didn't hamper my enjoyment of the book one bit! I even uncovered a few of the easter eggs that Heather has included for fans of Alice in Wonderland.
I could go on and on and on and on and on. But, I still won't be able to do the book justice. Just buy it. Right now. And, then come back and tell me when you're finished so that we can dish about how wonderful it is!




The Collectors' Society is book one in a two book series. Today I will be starting a countdown to book two!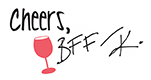 Excerpt:
"Do you find my ability to converse lacking, Doctor?"
He chuckles softly, no doubt remembering how I wasn't chatty with anyone, himself included, for the first month of my stay. To be fair, it is difficult to carry on an invigorating discussion when one is shaking so hard from withdrawals they fear they might shatter into thousands of painful pieces before a single word can be uttered. Plus, there was the whole bit of how once I did open up, I raved liked a lunatic about things no normal person could imagine being true.
"Certainly not," he says to me. "But as I must stay at the Pleasance and you must go forth into the world, it will do you good to practice on somebody new."
"Then send in one of the orderlies. Or one of the nurses. I'll happily chat with a staff member."
One of his bushy, out-of-control eyebrows lifts high into his forehead.
"There are people out there who are quite content being solitary," I point out. "Who do not need to converse with anybody but themselves and their dogs."
He sets his pen down. "What about cats?"
Rigor mortis sets in ever so briefly at this question.
"You father said you were quite fond of cats growing up. There was one in particular that you favored. Dinah, was it not?"
"I'm—" I have to clear my throat. "Lately, I wonder if perhaps I'm more of a dog person after all."
About Heather Lyons:
Heather Lyons has always had a thing for words—She's been writing stories since she was a kid. In addition to writing, she's also been an archaeologist and a teacher. Heather is a rabid music fan, as evidenced by her (mostly) music-centric blog, and she's married to an even larger music snob. They're happily raising three kids who are mini music fiends who love to read and be read to.