Max Jennings is in a bad mood. It's not anything you did; it's just that secrets from her past make it her natural state of being. But she's not going to talk about it or share her feelings, so don't bother asking.
Max's bad mood means that very few people actually truly understand her or know that her secret dream is to be a pastry chef. When a rare opportunity to work for world-famous Avis Phillips presents itself, Max jumps at the chance. Avis and her staff aren't stingy with the tough love, so Max spends every spare minute practicing her craft. As she bakes brownies and custards, cookies and galettes, she builds an unlikely friendship with a man she once loathed and finds herself falling into something she's spent the last six years avoiding. Will she let her painful past stand in the way, or will she muster the strength to forgive herself and realize her full potential?
BFF K's Review

Sweet Girl by Rachel Hollis is…well…sweet! I was pulled into this book by the heroine, Max. She's smart and sassy, but the chip on her shoulder is of epic proportions! She's callused, but in a way that feels forced for self-protection; and not in fact, the genuine state of being for her character. It takes many chapters, but little by little, the layers are peeled away from Max and you realize that she is working through some serious emotions and events in her life.
Enter Bennett Taylor. Max doesn't like him. She shouldn't like him. He complicates her life. Though he also makes it infinitely better. Can he coax her out of the shell of herself she's been living in for years? The push and pull of their relationship is deliciously fulfilling. Though I have to say, I think that Bennett is an absolute saint for putting up with some of Max's attitude. There were a couple of times I wanted to shake her and tell her to wake up and get her head out of the oven. But, it was wonderful to see her evolution. And, Taylor's patience and devotion make him absolutely swoon worthy.
Laced throughout the book is a great cast of supporting characters. Max's family, roommates, and co-workers make the book really well rounded. They bring the story to life in a way that makes you want to be a part of their circle. There's one other character I would be remiss without mentioning….THE FOOD! Max is a pastry chef and her creations sound absolutely out of this world! I have a sweet tooth anyway, but working my way through Sweet Girl had me craving cupcakes and brownies and cheesecakes and incredible dishes that sound too good to be true!
I hate to admit this…..but I haven't read Party Girl yet. Party Girl is Hollis's first novel that centers around Landon and Brody. It has shot to the top of my TBR list. I think I would have had even greater insight into Max and Taylor if I had read that first. But, I certainly didn't feel like there were any gaping holes in the story without reading Party Girl first.
The book is strong on romance, witty and engaging. If you're looking for a good character-driven, story of self-discovery and self-acceptance; with a helping of hot, furniture-building, sensitive, patient, sexy hero on the side….Sweet Girl is definitely for you!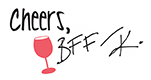 An ARC of this book was received through Netgalley in exchange for an honest review.
Purchase The Party Girl Series on Amazon
I loved meeting Rachel Hollis at the 2015 Austin Bookfest! She's absolutely adorable and as sweet as she looks! <3
Connect with Rachel
Facebook     Twitter     Instagram     Pinterest
About the Author
I am Rachel Hollis. A wife, a mother, a Southern Girl, an LA Woman, and for all intents and purposes Party Planner Extraordinaire! I LOVE parties… I love everything about them. I love the food, the wine, having friends and family and people from all walks of life together in one well-decorated space! I don't know anyone who doesn't like a good party… and if there are people out there who don't, maybe that's just because you haven't been to one of mine!
I grew up in a big loud Okie family. Daddy was a Pentecostal minister and Mama was the church pianist… and PS, I know the words to all the old-timey hymns in case you want to break into three-part harmony later. I moved to Los Angeles to go to college and promptly met a boy named David who was as handsome as he was funny. First I made that boy my best friend, and then I made him my husband. 10 years later we have three equally handsome/hilarious little boys named Jackson, Sawyer, and Ford. We live in LA where we spend our time doing super cool/sexy things like going to soccer practice and hitting up any restaurant where kids eat free with the purchase of an adult entrée.
Other fancy info about Rachel…
Rachel Hollis is the founder of Los Angeles-based event planning firm, Chic Events. In 2009, she was named by Inc. Magazine as one of the "Top 30 Entrepreneurs Under 30." She has designed and produced fabulous parties for many of Hollywood's elite, including Bradley Cooper, Al Gore, Rashida Jones, Jennifer Love Hewitt, Ivanka Trump, Jaime King, and Cuba Gooding Jr. (just to name a few). Most recently, she planned the nuptials of actress Sara Rue's wedding, which garnered national coverage in magazines such as People and US Weekly.
Rachel is the entertainment contributor for Traditional Home Magazine, and a regular contributor to The Huffington Post. In addition, she is a lifestyle expert for The Talk, EXTRA, The Nate Berkus Show, Steve Harvey, Home & Family, KTLA Morning News, Good Day LA, Fox 5, Better TV and a regular contributor on PopSugar TV and Celebrations.com. She has been featured in People, InStyle, OK!, Entertainment Weekly, Entrepreneur, Grace Ormand and the TV shows "Jilted", "I Do, Over" on We Network, "The Traveler's Guide to Life" on the Travel Channel and "Self Made."