What started out as a joke– seduce Coach Wilder–soon became a goal she had to score.
With Olympic tryouts on the horizon, the last thing nineteen-year-old Kinsley Bryant needs to add to her plate is Liam Wilder. He's a professional soccer player, America's favorite bad-boy, and has all the qualities of a skilled panty-dropper.
* A face that makes girls weep – check.
* Abs that can shred Parmesan cheese (the expensive kind) – check.
* Enough confidence to shift the earth's gravitational pull – double check.
Not to mention Liam is strictly off limits. Forbidden. Her coaches have made that perfectly clear. (i.e. "Score with Coach Wilder anywhere other than the field and you'll be cut from the team faster than you can count his tattoos.") But that just makes him all the more enticing…Besides, Kinsley's already counted the visible ones, and she is not one to leave a project unfinished.
Kinsley tries to play the game her way as they navigate through forbidden territory, but Liam is determined to teach her a whole new definition for the term "team bonding."
BFF K's Review

Liam Wilder is the ultimate soccer fantasy! He's all bad boy and muscled athletic hotness. But, he's also sweet, kind and a little misunderstood. Enter Kinsley Bryant, female soccer phenom and the person to rock Wilder's world! Put them together and it's the dream team combo! The book is fun and silly and fast-paced. I loved the story lines and both Liam and Kinsley are fun characters. They're surrounded by a pretty good cast of supporting characters as well and those side stories add to the overall enjoyment of the book.
I read Scoring Wilder awhile ago, but hadn't gotten around to my review. Two recent happenings have me thinking about this book. 1 – the 2015 US Women's World Cup Soccer Victory…. I like to think (pretend) that Kinsley and Becca are on that team of champions! 2 – the ESPN Magazine Body Issue was released last week and I have this crazy thought that both Liam and Kinsley could be featured in this issue!
If you're looking for a lively book with great characters, laugh out loud moments and some super hot athletes – this is a MUST read!
**Note – I did a combo read and listen for this book. The written version is terrific and the audio version is entertaining. I was a bit put off by the female announcer on the audio. The pacing was incredibly fast, in fact, I slowed the audio down in order to make it more enjoyable. Though it was a little annoying, I do think the narration was true to the authenticity/age of the character!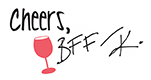 About the Author
I am a lover of books, chocolate, reality TV, black labs, and cold weather. Seriously, if I had it my way, I would be curled up on the couch with all of those things… everyday.
I live in Texas where I spend my free time writing and reading. My favorite authors include Mindy Kaling & Jonathan Safran Foer. I'm a comedy geek and love all things "funny". Women like Tina Fey, Amy Poehler, and Mindy Kaling are definitely the biggest inspirations for my writing, though I think my work tends to skew a bit smuttier than theirs.