The BFF's are thrilled to get to bring to you the Review & Excerpt Tour for New York Times Bestselling Author Nichole Chase's BEDMATES, the first standalone novel in her new American Royalty Series! Be sure to check out all of the stops in this amazing tour and grab your copy of BEDMATES today!
From the New York Times bestselling author of Suddenly Royal comes the first in a sparkling new series about America's favorite royal—the First Daughter.
Everyone makes mistakes, especially in college. But when you're the daughter of the President of the United States, any little slip up is a huge embarrassment. Maddie McGuire's latest error in judgment lands her in police custody, giving the press a field day. Agreeing to do community service as penance and to restore her tattered reputation, Maddie never dreams incredibly good looking but extremely annoying vice president's son, Jake Simmon, will be along for the ride.
Recently returning from Afghanistan with a life-altering injury, Jake is wrestling with his own demons. He doesn't have the time or patience to deal with the likes of Maddie. They're like oil and water and every time they're together, it's combustible. But there's a thin line between love and hate, and it's not long before their fiery arguments give way to infinitely sexier encounters.
When Jake receives devastating news about the last remaining member of his unit, the darkness he's resisted for so long begins to overwhelm him. Scared to let anyone close, he pushes Maddie away. But she isn't about to give up on Jake that easily. Maddie's fallen for him, and she'll do anything to keep him from the edge as they both discover that love is a battlefield and there are some fights you just can't lose.
 Coming soon! Pre-Order TODAY!
Order BEDMATES in ebook or paperback, releasing 10/4/16
BFF K's Review of Bedmates

Ahhh! This book is all of the things I love: strong characters, unique storylines, politics, romance and an unexpected, tear-jerking, angst that moved me as a reader!
Maddie is the best kind of charmer. She lights up a room without ever working an angle. She's strong, smart, compassionate, principled and hard-working. She also happens to be the President's Daughter. Jake is a charmer in different ways. He's handsome, confident, loyal, well-spoken, passionate and a war veteran. Oh yeah and he's the Vice President's Son. They're so different from one another, but so similar at the same time. And they will both need all of their best qualities create a relationship that lasts past this election cycle.
I'm a HUGE fan of Nichole Chase's Royals Series, starting with Suddenly Royal. I've been anxiously awaiting Bedmates, and this first book of the American Royalty series did NOT disappoint! For fans of the Suddenly Royal series, Alex and Samantha not only make an appearance in this story, but play a critical role. This is more than a cameo appearance and their scenes move the storyline forward in a way that feels so familiar and wonderful to fans of that series.
This is a MUST READ new series that I will be recommending over and over in the coming weeks/months. Add it to your TBR today! And, join me in anxiously awaiting the next book in this great new series.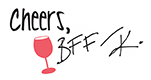 An advance copy was received in exchange for an honest review.

Excerpt
                  "Let me clean up my stuff. We can take my truck." He stood up with a grimace.
                  "What?" I looked at him as if he was crazy.
                  "You need help." He shrugged. "I'll help."
                  "No, it's okay. I'll be fine." I shook my head a little too hard and my pony tail whipped me in the eye. I grimaced and blinked back tears. "Ow!"
                  "Here—" Jake pressed something to my eye. "It's no big deal. This is what friends do, right?"
                  "You're still on probation—" I snapped and batted away his hand. That's when I realized he had lifted his shirt to wipe away my tears, exposing a wide expanse of well-muscled abdomen.
                  "Then I still need to work it off." He smiled at me and my frown deepened.
                  I had to stop doing stupid things around Jake Simmon. In fact I just needed to not be around Jake Simmon. Looking at him made my brain leak out my ears. Talking to him left me equally amused and tongue-tied. I couldn't think straight around the man and he was busy chasing tail all over D.C. Yes, the last thing I needed was to spend more time with Jake while he tried to be my friend. It just muddied the waters.
                  "No, no, no. I'm fine." I waved my hands to emphasize my point as if all the no's hadn't made it clear.
                  He reached toward my face again with his shirt. "Stop swatting at me or you're going to get more dirt in your eyes. Be still, Madeline."
                  I froze when he used my whole name. It was rare for anyone to use my full name and when he did, something odd happened in my stomach. He dabbed at my face while I tried to ignore the way my blood pressure rocketed with his proximity.
Giveaway
About the Author
Nichole Chase is the New York Times and USA Today bestselling author of Suddenly Royal, The Accidental Assassin, Flukes, The Dark Betrayal Trilogy, The American Royalty Series and several short stories.
Nichole lives in Georgia with her husband, energetic daughter, two rescue dogs, Sulcata tortoise, and two cats. When not writing, you may find her reading, painting, crafting, or chasing her daughter around the house while making monster noises.
Nichole Chase's BEDMATES Review & Excerpt Tour Schedule:
September 26th
AC BOOK BLOG – Review
The Bookworm Lodge – Excerpt
2 Girls & Their Kindles – Review
Books,Dreams,Life – Excerpt
BookWorm221 – Review
Deluged with Books Cafe – Review & Excerpt
Friends Till The End Book Blog – Excerpt
The Silver Dagger Scriptorium – Excerpt
September 27th
BiblioJunkies – Review & Excerpt
Captain Reads A Lot – Excerpt
Julalicious Book Paradise – Review & Excerpt
Sammi's Bookish Reality – Review
SBB Reviews – Review & Excerpt
Short and Sassy Book Blurbs – Review & Excerpt
Theory of A Dreamer – Review & Excerpt
September 28th
Barbara's Book Reviews – Excerpt
Blog of Books – Review
Books and Things Blog – Review & Excerpt
For The Love of Fictional Worlds – Review & Excerpt
Jen's Reading Obsession – Excerpt
Krista's Dust Jacket – Review & Excerpt
Vagabonda Reads – Review & Excerpt
September 29th
BFF Book Blog – Review & Excerpt
EskieMama Reads – Excerpt
Fiction Fare – Review
Lea's Book Blog – Review
Melena's Reviews – Review & Excerpt
My Book Filled Life – Review & Excerpt
TAKE ME AWAY TO A GREAT READ – Review & Excerpt
September 30th
Delish, Devine and All Mine – Review & Excerpt
Jack of All Trades, Master of None – Review & Excerpt
Nice Ladies, Naughty Books – Excerpt
PopCrunchBoom Books – Review
Readers Retreats – Review & Excerpt
The Accidental Reader – Review & Excerpt
Typical Distractions – Review & Excerpt
October 1st
Read Love Blog – Review & Excerpt
Bad boys and Bedtime stories book previews – Review
Book Bitches Blog – Review & Excerpt
Fangirls Ahead! – Review
Oh My Growing TBR – Review & Excerpt
Reads and Thoughts – Review & Excerpt
Smokin Hot Reads Book Blog – Review
October 2nd
Addicted to Happily Ever After – Review & Excerpt
I'm Lost in Books – Review & Excerpt
Love Affair With Fiction – Review & Excerpt
The Butterfly Reads – Review
The Pervy Ladies Book Blog – Review & Excerpt
underneath the covers – Excerpt
PBC – Review & Excerpt
The Phantom Paragrapher – Review
October 3rd
Collector of book boyfriends – Excerpt
Book Angel Booktopia – Review
Book Starlets – Review & Excerpt
Ceres Books World – Review
The Heathers' Blog – Review & Excerpt
I'm A Book Shark – Excerpt
Lustful LIterature – Review
October 4th
Naomi's Reading Palace – Review
FMR Book Grind – Review
My Favorite Things – Review
OMGReads – Review
The Lovely Books – Review
V's Reads – Review
Southern Vixens Book Obsessions – Excerpt
October 5th
Books, Coffee & Passion – Excerpt
Book Binge – Review & Excerpt
A Fortress of Books – Review & Excerpt
Bound by books book review – Review
Dog-Eared Daydreams – Review
JOJO THE BOOKAHOLIC – Review & Excerpt
Reading Tigress – Review & Excerpt
October 6th
Pretty Sassy Cool – Review & Excerpt
Book Lover in Florida – Excerpt
Book Boyfriend Reviews – Review
Reading Between the Wines Book Club – Excerpt
Smut Book Junkie Reviews – Review & Excerpt
The Unofficial Addiction Book Fan Club – Excerpt
Toot's Book Reviews – Excerpt
October 7th
The Book Avenue – Review
Beneath The Covers Blog – Review
Bookaholics Reading Haven – Review
Cocktails and Books – Excerpt
Girls with Books – Review & Excerpt
I'm A Sweet And Sassy Book Whore – Review & Excerpt
Kate's Book Life – Review & Excerpt
October 8th
G & T's Indie Café – Excerpt
Amo& Sarah Book Corner – Review & Excerpt
Books 2 Blog – Review & Excerpt
Fictional Rendezvous Book Blog – Excerpt
In Between The Pages – Review & Excerpt
My Girlfriends Couch – Review & Excerpt
Reese's Reviews – Excerpt