The Friend Zone Series – Series of Books by Abby Jimenez
The Friend Zone – 2019
The Happily Ever After Playlist – 2020
Life's Too Short – 2021
BFF K's Review of The Friend Zone SERIES by Abby Jimenez

This is what I refer to really loosely as a series. The characters in the first 2 books are best friends and the hero of book 1 is related to the hero in book 3. I actually read them out of order. I read the Happily Ever After Playlist first. (And, it's been optioned for a major motion picture!) Then Life's Too Short and The Friend Zone.
Each of these books follow a well-known trope – in each book the heroine has some reason to keep the hero at arms-length, they're put in "the friend zone". But, that's where the tried and true ends. These books are really fresh and each have interesting, unique plot twists and modern inventive characters.
The Friend Zone – Infertility
The Happily Ever After Playlist – Reclaiming life after loss
Life's Too Short – Facing a hereditary illness and owning how you want to live your life
The romance is heart-felt.
The worlds are contemporary.
The emotions are real. Each of these books made me laugh and cry and I couldn't read or listen fast enough. I had to know what would happen next.
But, as is the hallmark of Romance, each of these books ended with a Happily Ever After for the main characters. I've said it before, but part of the reason I read romance is that I know there will be an uplifting payoff at the end of my read. That is comforting and reassuring to me! I want to know that the characters will have a Happily Ever After or at least a Happily For Now!
Each of these books is an absolute HOME RUN for me and they're perfect for devoted Romance readers or those just tipping their toes in the Romance genre. You will not be disappointed!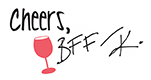 About the Author
Abby Jimenez is a Food Network winner and New York Times best selling author. Abby founded Nadia Cakes out of her home kitchen back in 2007. The bakery has since gone on to win numerous Food Network competitions and has amassed an international cult following.
Abby loves a good romance, coffee, doglets, and not leaving the house.