New York Times and USA TODAY bestselling author Alice Clayton brings her trademark blend of funny and sexy to this second contemporary romance in the brand-new Hudson Valley series!
Manhattan's It Girl, Natalie Grayson, has it all: she's a hot exec at a leading advertising firm, known industry-wide for her challenging and edgy campaigns. She's got a large circle of friends, a family that loves her dearly, and her dance card is always full with handsome eligible bachelors. What else could a modern gal-about-town wish for? The answer, of course, is…cheese.
Natalie's favorite part of each week is spending Saturday morning at the Union Square Farmer's Market, where she indulges her love of all things triple cream. Her favorite booth also indulges her love of all things handsome. Oscar Mendoza, owner of the Bailey Falls Creamery and purveyor of the finest artisanal cheeses the Hudson Valley has to offer, is tall, dark, mysterious, and a bit oblivious. Or so she thinks. But that doesn't stop Natalie from fantasizing about the size of his, ahem, milk can.
Romance is churning, passion is burning, and something incredible is rising to the top. Could it be…love?
BFF K's Review of Cream of the Crop

I want a hot farmer and so will you as you read through the Hudson Valley Series! Alice Clayton delivers an absolutely delicious treat with her story of Oscar the Dairy-Man and Natalie the ad-(wo)man.
Oscar is a man of few words, but it's easy to see that there is a depth of character beneath his gruff and gorgeous exterior. Natalie is one of the best heroines that I have read in quite awhile. Natalie is a 'bigger girl.' But, her size doesn't come-off as token or pandering. She is a beautiful, successful and confident woman; and she owns both her curves and her cleverness in a way that leaves no apologies. It is such a refreshing approach and completely endearing.
On paper, Oscar and Natalie may not seem to be a perfect fit. But, they find a way to be perfect for each other. There are times when you will want to shake them both because they can't seem to get out of their own way. But those frustrations make way for reasonable plot lines, sultry resolutions and plenty of LOL moments. Cream of the Crop is a well-crafted story that is whipped and sweetened to perfection! I'm already looking forward to my next visit to the Hudson Valley!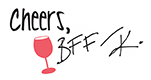 This book was reviewed in both Kindle and Audio formats and both are excellent!
Amazon Kindle Preview of Cream of the Crop
And, don't forget about Nuts, Book #1 in the Hudson Valley series!
About the Author
New York Times Best Selling author ALICE CLAYTON worked in the cosmetics industry for over a decade before picking up a pen (read: laptop).
She enjoys gardening but not weeding, baking but not cleaning up, and has finally convinced her long-time boyfriend to marry her.
Now, about that Bernese Mountain dog.
People Magazine says of Alice: "Clayton is a master at balancing heart, humor and plenty of action between the sheets." 11/24/14 issue