Title: Cherish Her
Series: Military Men of Lexington
Author: Andrea Johnston
Genre: Contemporary Romance; Small Town Romance; Single Mom Romance; Ex-military Romance
My life was perfect . . .
Until fate took it all away.
Heartache and broken bones left me searching for solace in the darkest of places.
It wasn't pretty, but with the support of my family, I persevered and I'm stronger for it. My daughters deserve nothing less.
Things were finally back on track, until I met Grant Ellison. Tall, dark, and handsome he sets my heart racing. If only the fear of loving again didn't paralyze me.
*
Nobody was as surprised as me when I left a long military career for a slower pace in life. After all, I've never been one to make decisions lightly or without a plan.
A new town means a fresh start. Although it's a lonely existence, I don't regret my decision. Especially when a beautiful woman catches my eye.
Dakota Jennings' strength and ambition are for all to see but her heart is protected by the strongest of walls. My new mission is to show her how precious she is and how great we can be together.
**The Military Men of Lexington is a series of interconnected, standalone, small town romances.**
BFF K's Review of Cherish Her

A little suspense, a whole lotta butterflies and one incredible silver fox Hero! Cherish Her is sweet and swoony but still full of surprises. Andrea Johnston writes wonderful small town romance, it is really her sweet spot and Cherish Her is the perfect example of her craft.
I have been waiting years for Dakota to get her Happily Ever After! She was such a significant part of the storyline in Martini's and Moonlight though she hardly appeared in the book. But, her story was intriguing and I've been waiting for her to meet someone who was worthy. And is he ever worthy, Grant Ellison is absolutely fantastic!
There's a suspenseful storyline that keeps you turning the pages to solve the mystery while you're waiting for this slow burn to ignite. This is a really enjoyable, quick read that you should definitely add to your TBR!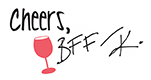 An advance copy of this book was received. Receipt of this copy did not impact the content or independence of this review.

"Do you have one of those pod coffee makers at your house?"
His random question pulls me from my thoughts and I actually do a double take before looking at him quickly before returning my eyes to the road.
"Huh?"
Very articulate, Dakota.
"You didn't get your cup of coffee. I don't know about you but if I don't get my fill each morning, I'm only functioning at half rate. If you don't have one of those pod things, maybe we should stop in town for a cup to go."
Oh my goodness. Someone who gets my caffeine needs. If he tells me he wears glasses while he reads in bed I might combust. What is wrong with me? I've never been so scattered in my thoughts when it comes to a man. Even Jeff, bless him, never brought out this awkwardness and unbridled attraction. Of course, I never went without when Jeff was alive. It's been years since I've been with a man. And, while the thought of dating has only recently come to the forefront of my mind, thanks to the man to my right, I'm a little overwhelmed.
"Oh . . uh . . . umm . . . yeah, I do. Sorry. I guess I'm a little off kilter now that I smell like I bathed in dark French roast with hazelnut creamer."
"A dark roast kind of gal, huh? I was thinking of you as more of a flavored brew."
"No way. I like my coffee to serve its purpose. Bold is the only way to go."
Feeling his eyes on me, I glance his way. Slowly, he smiles before turning his attention back out his window.
"This is a nice neighborhood," he comments as I approach a stop sign and signal to turn left.
"It's been perfect for us. The houses are small, and while the lots are on the smaller side, it's made maintenance easier."
"Low maintenance is good."
Turning into my driveway, I click the button to engage the garage door before cutting the engine. Opening the door, I look to Grant who is now on his phone.
"You weren't serious about staying out here were you?" I'm sure he was but that's silly.
"Of course. You shouldn't invite strangers into your home, Dakota."
"You're hardly a stranger, Grant. Come on in and make yourself at home. Fair warning, two little girls live here. It's likely there's some sort of doll or glittery fairy lying around."
Laughing, he exits the car and follows me into the house. "Help yourself to something to drink. I'm going to clean up and change. Be back out shortly."
Meet the Military Men of Lexington

a series of interconnected, standalone, small town romances
Love Her
Pre-Order Today! Releases July 23
Read for FREE with KindleUnlimited
Amazon US | Amazon Worldwide
Andrea Johnston spent her childhood with her nose in a book and a pen to paper.
An avid people watcher, her mind is full of stories that yearn to be told.
A fan of angsty romance with a happy ending, super sexy erotica and a good mystery, Andrea can always be found with her Kindle nearby fully charged.
Andrea lives in Idaho with her family and two dogs. When she isn't spending time with her partner in crime aka her husband, she can be found binge watching all things Bravo and enjoying a cocktail. Nothing makes her happier than the laughter of her children, a good book, her feet in the water, and cocktail in hand all at the same time.
Facebook | Website | Instagram | Twitter | Amazon
Sassy Romantics | Nerd Herd | Romance Fix | KU for YOU