He's back.
Not just back in town, but living in the flat right beneath mine. And he looks good enough to eat, which is just one more reason to stay away from him.
But I can't resist.
The sex is incredible (pretty sure we've shaken the house right off its foundation), but he can't fool me—not this time. A degree in marketing and five years in advertising have taught me that "true love" is a fairy tale used to sell lipstick, diamonds, and perfume. It doesn't exist.
He thinks I'm wrong, and he wants to prove it.
I think he's crazy, so I dare him to try.
It might be the biggest mistake of my life.
BFF K's Review of Man Candy

Ahh, this author has done it again! With her newest release, Man Candy, Melanie Harlow has delivered a sweet, steamy, funny, endearing, emotional, feel good story that reminds me of all the reasons I love to read romance!
Jaime and Quinn have known one another a long time. And for years, Jaime harbored a seriously intense crush. But, when she revealed her feelings, they were unrequited and she's struggled for many years to overcome that apparent snub. When Quinn comes back into her life, as stunningly beautiful and astonishingly sweet as always; Jaime can't stay away. They embark on a journey to uncover the unlikely possibility that they just might be made for each other.
As is usually the case, with a Melanie Harlow book, there is more to this story than the standard "falling for my brother's best friend or second chance at love" tropes. The characters are beautiful, complex and full of thought and emotion. The words are beautifully written and absolutely inspiring, whether you're looking for love, or looking to stay in love.
Man Candy is an absolute delight and sure to satisfy the sweet tooth of any loyal romance reader. As always, Harlow's books leave me wanting more. I am anxious for more stories about Jaime's friends and opportunities to check-in and catch up with 2 of my new favorite characters. Man Candy is another shining example of why Melanie Harlow is without a doubt, a go-to, one-click author for me!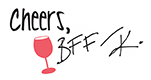 An advance copy was received from the author in exchange for an honest review.

Add to your TBR on Goodreads
About the Author
Melanie Harlow likes her martinis dry, her heels high, and her history with the naughty bits left in. When she's not writing or reading, she gets her kicks from TV series like VEEP, Game of Thrones, House of Cards, and Homeland. She occasionally runs three miles, but only so she can have more gin and steak.
Melanie is the author of the HAPPY CRAZY LOVE series, the FRENCHED series, and the sexy historical SPEAK EASY duet, set in the 1920s. She lifts her glass to romance readers and writers from her home near Detroit, MI, where she lives with her husband, two daughters, and pet rabbit.