Because first love deserves a second chance
Standalone Contemporary Romance.
When love gets messy, it's not just the talk that's dirty.
Dirty Talk by S.L. Scott is LIVE!
ONLY .99 for a very short time & FREE on Kindle Unlimited.
**Bonus book inside!**
From the New York Times Bestselling Author of The Resistance comes this new STANDALONE contemporary romance.
Because first love deserves a second chance
One month.
One movie.
One shot at a second chance.
I fell madly in love at first sight with Jane Lewis.
The girl with bright green eyes, a pretty smile, and great ass owned my heart. I thought she was happy with the status quo, but ten years later, I foolishly let her go. Despite dating other women, no one compares to my first love. We are meant to be together, and I'm going to try my damnedest to convince her of that.
Luke Anders tricked me.
The deal was sealed before I knew he was behind it.
We agreed to be just friends. Simple. Easy. But it's not just the weather that's hot in Texas. I was a fool to think I could resist him. He knows how to work his charms and those kissable lips, that great jaw, and biceps. We are here to work, but he has become downright distracting.
I'm strong. I can handle one month of his flirtatious sexual torture. But if I happen to fall in bed with that sexy bastard for a night, or three, does that make me weak? Asking for a friend, of course.
I guess I'm about to find out when love gets messy, it's not just the talk that's dirty.
NOW AVAILABLE!!!
AND – check out this exciting detail —
**BONUS BOOK EDITION of Dirty Talk includes the full novel of Sweet Talk.
"Sweet Talk is a fun, sexy, emotionally-rich second chance romance with a charm-your-panties-off hero." ~ New York Times Bestselling Author, Violet Duke
BFF K's Review of Dirty Talk

Luke Anders is a dirty talker and those scenes are the very best part of this book. He's swoony and stubborn and oh so sexy! Jane Lewis is more that just his first love, or even the girl that got away. She's everything that's missing from his life and he sets plans in motion to bring them together for both work and pleasure.
There is so much angst and tension in this book! Ugh! I wanted to reach into the pages and slap both Luke and Jane. I just wanted them to get over themselves, be honest with each other and tell the truth (the whole truth and nothing but the truth.) If you're a fan of angst and tension, this is a book for you! The best parts of this book are the deliciously steamy scenes and moments when Luke and Jane are really and truly, honestly connecting with one another and re-kindling their love affair.
If you're looking for a second chance romance, full of tension and a delightful, dirty-talker this is a one-click wonder!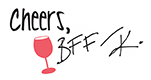 An advance copy was received in exchange for an honest review.
Excerpt
~Jane Lewis~
The panic subsides and then reality hits me.
Luke Anders is right next door to me. For a month.
I've only been here for a minute or so and I'm sweltering. The air hasn't cooled me off so I pull my shirt away from my sticky skin. A knock on the window makes me jump; my hand instantly covers my heart.
Luke steps away from the car with his hands up in surrender. He mouths, "Sorry."
Shaking my head, I take another quick breath to calm myself, and push the button that slides the window down.
"Sorry about that. I didn't realize I was sneaking up on you."
"It's okay," I reassure him, my heart racing—from his close proximity or from being startled I'm not quite sure.
When I open the door, he opens it wider and I get out. I can't help but take him in, my breath escaping me just like the first time I ever saw him. He's stunningly handsome, maybe even more so. Definitely more so. One month without seeing him and now he's trying to kill me. His rugged good looks, the T-shirt stretching across his broad, hard body, and a week's worth of beard growth makes me want to rub my fingers and other things on it to see if it's rough or soft.
In a word?
Damn. Hot.
Fine, two words, but he's worth breaking the rules for.
And just like that, all my better senses fly out the window. "Have you been working out?" I regret saying it the second I do. I regret it doubly when that cocky smirk that made me fall in love with him appears, transforming his entire attitude.
He pops a bicep for me, and replies, "I've gotten in a little gym time recently."
"Well, it shows." Shut up, Jane. I wave my hand in the air, unable to control myself. "I've got a VIP ticket to the gun show. Any idea where I might redeem it?" What the hell am I doing? He drives me nuts and I fall for it every time.
Luke laughs. Pretending to take the imaginary ticket, he stashes it in his back pocket. One arm goes out and then the other. "Bam. Bam! Check these babies out."
Now I'm a giggling mess. Running my hand over one then the other, I smile. "It was worth every dime I spent on that ticket." I squeeze his muscle.
He laughs and drops his arm. "And how many dimes did you spend?"
"Ten shiny dimes for each." I walk around to the back of the car and open my trunk.
Luke chuckles even harder. "Glad you got your money's worth then." He comes around and grabs the large suitcase out, setting it on the sidewalk and pulling up the handle.
I reach in the backseat and pull out the last box, but he moves in and grabs it for me. "Take the suitcase. I'll carry this for you."
Rolling the suitcase behind me, we walk along the sidewalk back to the hotel as if we're friends, as if we haven't hurt each other's hearts. I ask, "What were you doing out here?"
"Getting coffee. I heard Jo's is great. It's next to the hotel."
"I could use one. The drive was exhausting."
He walks one step to the side and behind me. "Why did you drive?"
"I wanted to have a car." I hate lying, especially to him, but I'm not ready for him to know I don't have a place to call home anymore or a place to store my car in LA for a month. I'll have to face the fact of my reality once this film wraps, so I choose to hide my eyes and stick with the white lie.
A silence pervades the journey as we walk through the courtyard. I stop in front of my door. Looking to his, I wonder if he realizes the relation of the two. Turning back to him, his smile is much nicer, more the sweet boy I once knew. I still struggle with what to say, so I awkwardly shift, and signal to the door behind me. "This is me." I unlock the door, and step inside.
"Right next door." He follows me inside. After setting the box down on the table, he looks around the room. "Just like mine. It's nice we'll be neighbors."
"Quite the coincidence."
"Maybe. Maybe not."
"Maybe not?"
"Could be fate, Janie."
"You never believed in fate." I sit on the bed just as some of the old feelings come swirling back in the quiet of the room.
"I believe in destiny these days."
About the Author
New York Times and USA Bestselling Author, S. L. Scott, was always interested in the arts. She grew up painting, writing poetry and short stories, and willing her days away lost in a good book and the movies.
With a degree in Journalism, she continued her love of the written word by reading American authors like Salinger and Fitzgerald. She was intrigued by their flawed characters living in picture perfect worlds, but could still debate that the world those characters lived in were actually the flawed ones. This dynamic of leaving the reader invested in the words, inspired Scott to start writing with emotion while interjecting an underlying passion into her own stories.
Living in the capital of Texas with her family, Scott loves traveling and avocados, beaches, and cooking with her kids. She's obsessed with epic romances and loves a good plot twist. She dreams of seeing one of her own books made into a movie one day as well as returning to Europe. Her favorite color is blue, but she likens it more toward the sky than the emotion. Her home is filled with the welcoming symbol of the pineapple and finds surfing a challenge though she likes to think she's a pro.
Website | Facebook | Twitter | Pinterest | Instagram | Goodreads