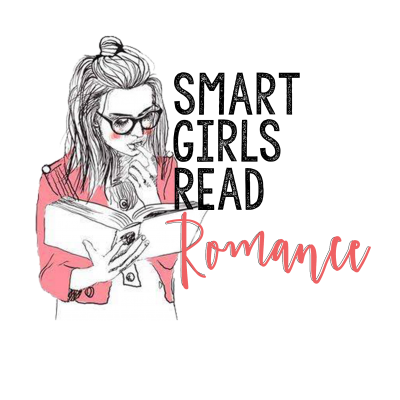 Smart Girls Read Romance Facebook Group
Purchase items with the Smart Girls Read Romance logo
Follow us on Twitter: @smartgirls_read
smartgirlsreadromance at gmail.com
Smart Girls Read Romance is a combined effort with Kiersten from BFF Book Blog and Tina Lynne from Typical Distractions Blog. We endeavor to start a revolution that promotes the Romance genre, Romance writers and most especially Romance READERS in a positive light!
Romance is a Billion Dollar industry
Romance novels are 17% of the adult fiction category
Romance outsells almost all other fiction
88% of Romance Readers think a sense of humor is the most important quality in a hero
51% of Romance Readers have felt they should keep their romance reading a secret
85% of readers think Romance has a bad reputation
89% think Romance readers are looked down on
*Statistics from DangerousBooksForGirls.com
"The Romance reader is a special reader. They are hyper engaged in the genre. Romance readers are the readers that will read a book a day. They're voracious readers." – Mark Coker, founder of Smashwords
"Whatever is your cup of tea, there's someone pouring it…there's a Romance for you." – Sarah Wendell, Romance Blogger
"Why does Romance get sneered at? Because it's written by women, about women and for women." Sarah Frantz Lyons, Riptide Publishing
*Quotes from the documentary film, Love Between the Covers by Directed by Laurie Kahn
Smart Girls Read Romance, join the revolution!