Today the BFF's are sharing the release for SMALL TOWN SCANDAL by Daisy Prescott. This book is a standalone, romantic comedy, and it is the 5th book in the Wingmen series. Check out the buy links for the book below and for the previous books in the series!
 SMALL TOWN SCANDAL by Daisy Prescott
(Wingmen, #5)
PURCHASE NOW
Another wingmen meets his match and this time it's scandalous.
Carter Kelso is a man with a plan. And goats. 
Ashley Kingston is a woman with a reputation.
Can he earn back her love before their past catches up with them and destroys everything?
On the island, my last name is synonymous with scandal. With a notorious father and a famous brother, I've been on the sidelines of our small town's gossip circle for years. Nothing to see here. Just a man and his goats, happily going through life. Not a care in the world. Too bad it's all lies.
I'm tired of trying not to be in love with Ashley Kingston, our very own island jezebel. Some people think she's a slut. They think they know her. They're wrong. Screw them.
Reputations can be deceiving. I should know.
Small Town Scandal is a second chance romance standalone novel and the fifth book in the Wingmen series. You do not have to read the other novels first.
BFF K's Review of Small Town Scandal

Small Town Scandal is the very best of second chance romances! It not only rekindles the love, but redeems the characters as well. The entire story is heartwarming, uplifting, sweet, swoony and character-driven. It's the best of what Daisy Prescott already does so well! Every time I read her newest book, I have an instant new favorite. I wasn't sure anything would top the reform of the Tom Cat, but Ashley and Carter are my new favorite couple in the Wingmen series. Though it's a series, each book can be read and enjoyed as a standalone if you haven't read any of the others yet.
Carter has been pining. For years. He has some serious regret about his breakup with his childhood sweetheart. For the last several years, he's been carrying a torch and waiting for his opportunity to prove that he's a new man who is ready for the love of one woman. Ashley is no longer the innocent girl that Carter first fell in love with. She's unapologetic about whom she has shared her bed with in the last few years and there are a few. But, Ashley is more than the notches on her bedpost and Carter can see through her tough exterior. He knows her heart and he wants it!
It's a sweet journey to watch Carter and Ashley find their way back to one another. They have so much in their pasts to overcome, but it makes their futures so much sweeter. The characters in Small Town Scandal are all about rising above the scandals in their lives to find happiness, love and happily ever after. You should absolutely NOT miss out on this wonderful story!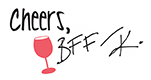 An advance copy of this book was received. Receipt of the advance copy did not impact the content or independence of this review.

Excerpt
"Worried about history repeating itself?" Ashley meets my eyes.
"With you?" Yes, please.
She gives a slight nod in response.
"Never. I'm not some dumb eighteen-year-old kid with his head up his ass. I'm not my father. You're not your parents. We're adults now."
She gazes out over the water for a moment. "I don't see any, do you?"
"Any what?" I scan the sky.
"Flying pigs." Her smile is shy and more vulnerable than I've seen in years.
I bump her shoulder again with mine. "Stranger things have happened."
"Says you." She returns the pressure with her arm against mine with a brief nudge.
"You mentioned dinner? Were you serious?" I circle back to her comment before my random business idea.
"We both gotta eat. Plus, the baristas can close up for me. It's good responsibility for them to have."
"You trust them?"
"I do. If they mess up, then it's a learning lesson for all of us."
"When did you get to be so wise?" I almost say smart, but she's always been smart. Definitely has the brains along with the body and the looks. She's the trifecta. With a cherry on top.
I pick up the stem and then toss it over to the other bench.
"Hey! I thought that was my present," she protests.
"You want a cherry stem that I've tongued into a knot?"
"Your tongue's been in my mouth, so it's kind of the same thing."
We both stare at the stem laying on the concrete in who knows what combination of fluids and dirt.
"I'll make you another one."
"I have a better use for your tongue." She surprises me with a small hop to peck my lips.
We're going to need some rules of engagement. A SWOT of our own.
First, we need to stick to well lit, public places.
Second, we shouldn't be alone.
Ten minutes of sitting on a bench together and certain parts of my body are coiled and ready to spring into action, not caring it's daylight and a few hundred bored people are sitting in their cars with nothing better to do than watch us.
Nah, they're all on their phones. She could probably straddle me on this bench and no one would pay any attention.
Damn, if I'm not tempted to test this theory.
"Are you coming?" She's halfway back to the coffee hut.
"I wish," I mumble, dipping my head and mentally cursing myself for setting limits.
Ashley's smile says she probably heard me and agrees.
PURCHASE SMALL TOWN SCANDAL NOW
PREVIOUS BOOKS IN THE SERIES
READY TO FALL (Wingmen #1)
CONFESSIONS OF A REFORMED TOM CAT (Wingmen, #2)
ANYTHING BUT LOVE (Wingmen, #3)
BETTER LOVE (Wingmen, #4)
 About the Author

USA Today Bestselling Author Daisy Prescott writes romantic comedies with heart.
Her Modern Love Stories feature characters in their thirties and forties finding and rediscovering love in unexpected and humorous ways. Her Wingmen books star regular guys who often have beards, drive trucks, and love deeply once they fall. Look for her new Rom Com series, Love with Altitude, in 2017.
Born and raised in San Diego, Daisy currently lives in a real life Stars Hollow in the Boston suburbs with her husband, their rescue dog, and an indeterminate number of imaginary house goats. When not writing about herself in the third person, Daisy can be found traveling, gardening, baking, or lost in a good book.
To learn more about Daisy and her writing, sign up for her mailing list here. Send her an email at: daisyauthor AT gmail DOT com Or chat with her on Twitter (@daisy_prescott) and Facebook: /daisyprescottauthorpage, and follow her on Instagram: /daisyprescott