Take the Cake (and Run) is a short story in the LOL #2 Anthology. All of the stories have something to do with cake and they're LOL funny!

BFF K's Mini-Review
(For A Short Story)

I received a copy of of Take the Cake (and Run) from the FABULOUS Daisy Prescott. And it is everything I hoped for! If you've read any of Daisy's Modern Love Stories series, you'll know that her writing is sharp, engaging and super funny! This story is no exception, it's terrific. The only thing wrong with it – it's too short!
John and Diane are newly engaged. Diane takes John into a delicate, girly, bakery to taste wedding cakes.
"If you're going to continue to act like a giant bearded toddler about being here…"
So, you can guess how well this starts out…the ending is super cute and a little steamy!
I don't want to give any more away, but I want you to know that John says a prayer in his head while he's sitting at the table during the tasting that had me literally LOL!


In the interest of full disclosure, So far I've only read a couple of the stories in this anthology. I definitely want to read more soon, there are some great authors here. But, Take the Cake (and Run) is worth the $0.99 by itself!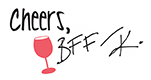 More About the Author:
Before writing bestselling contemporary adult romances, Daisy dreamed of being an author while doing a lot of other things. Antiques dealer, baker, blue ribbon pie-maker, fangirl, freelance writer, gardener, pet mom and wife are a few of the titles she's acquired over the years.
Born and raised in San Diego, Daisy currently lives in a real life Stars Hollow in the Boston suburbs with her husband, their dog, Hubbell, and an imaginary house goat.
To learn more about this author and her writing visit: http://www.daisyprescott.com, chat with her on Twitter (@daisy_prescott), or find her on Facebook: /daisyprescottauthorpage