Hunter by Margaret Madigan
Series: The Caine Brothers #1
Genre: Contemporary erotic romance
Publication Date: October 19, 2015
BUY NOW ONLY .99 cents!
Amazon | B&N
Series Blurb:
The Caine Brothers: a billionaire, a biker, a fighter, a SEAL, a rock star, and a shifter. Six sexy, in-control alphas who think they have women all figured out…until they each meet their match.
Hunter Blurb:
He had a billion reasons to be happy…until he met her. Then only one reason mattered.
When Hunter Caine takes over the CEO position at his father's multi-billion dollar real estate development company, he also inherits his father's sexy blonde personal assistant, Allison McDowell.
Allison doesn't appreciate being passed around like property, but when she meets Hunter, sparks fly. Sure, he's gorgeous, but if Hunter's anything like his misogynistic father, Allison's ready to resign.
Hunter's considering the purchase of a resort in Costa Rica. It's currently a couples-only resort, so he asks Allison to go undercover with him, posing as newlyweds. Allison's skeptical, but it's a free trip to Costa Rica, and Hunter's easy on the eyes, so why not?
Those sparks turn into raging hot flames as Hunter and Allison explore the resort–and each other–and discover that what happens in Costa Rica may or
BFF K's Review

Hunter is like a little gift delivered to your Kindle, it's a quick, simple story with interesting characters and plenty of steam! The gift is delivered wrapped neatly and tied with a bow. Hunter is not a complex story and there are few if any surprises in store. But, it is a fun, fast, engrossing read that will leave you satisfied, but looking forward to unwrapping more gifts soon. And did I mention there's plenty of steam?!?!
Hunter is the first in the Caine Brothers series. We get a very brief introduction to all of the Caine brothers and I'm definitely going to check out the next stories in this series. Keep the presents coming!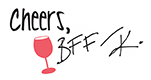 An Advance Copy was received in exchange for an honest review.


EXCERPT

Hunter went right back into the bathroom to do whatever he intended to do to get that roaring erection under control. Allison pondered following him and helping him out, one way or another.
Two things stopped her; first, her legs were so weak from that flipping amazing orgasm that she didn't think she could walk across the room, and secondly, the anticipation of owing him heated her all over again.
While he'd showered the first time, she'd moved all their luggage to the closet. Now, she went to find a dry pair of panties.
She changed them and sat on the bed, waiting for Hunter and remembering his fingers on her and in her. The ghost of his touch still lingered on her skin and in the receding pulse of her orgasm.
If that was just a sample of what they'd do to each other, she didn't need to sleep on it. To hell with caution, she was ready for more.
But apparently he'd decided they'd stick to the agreement.
It didn't take long for him to finish, and when he left the bathroom this time, he looked like he could barely contain his triumph. Like by making her come like that he'd proven some primal point. Like he'd achieved a coup, vanquished a rival, swept in and made a hostile takeover. He puffed his chest, threw his shoulders back, and pretty much strutted into the room.
"Kinda proud of yourself there, chief?" she asked.
"Maybe a little. Where's my suitcase?"
She pointed at the closet. He went in and rummaged, coming out with charcoal slacks and a blue shirt. He laid everything out on the bed, then paused.
"There are four restaurants here. Any idea what you're hungry for?" she asked.
"Seriously, you have to ask?"
She looked at him, saw the unfiltered lust in his eyes, and remembered he still hadn't been properly taken care of. A little bit of waiting wouldn't hurt Mr. I-get-everything-I-want-when-I-want-it CEO. Might build some character.
"Patience is a virtue, you know."
"I don't like to wait."
"Waiting makes everything better."
"Bullshit."
"You'll see."
He rolled his eyes, and she smiled. This weekend could be a lot of fun.
"Are you going to sit there while I dress?" he asked.
"Do you want me to?"
"Yes. But if you do, we won't be waiting for tomorrow. If I get naked with you now, you'd better be ready to skip dinner and forget about sleep for most of the night."
"Well, then. I'll step out and let you dress. Because I'm starving."
"Coward."
She slid off the bed, laughing at his fake insult. As she passed him on the way to the door, she grabbed the edge of his towel and yanked it off.
He growled and reached for her, but she squealed and ran for the living room. She flopped onto the couch, giggling like a little girl, but when she looked back to the bedroom Hunter stood in the doorway, naked as the day he was born, the single most glorious man she'd ever had the privilege to witness in the nude.
He'd reached up and hooked his fingers over the top of the door jamb, and lounged there casually displaying himself for her perusal. She had no doubt he meant for her to understand what she was missing. Her skin tingled, and her mouth watered in appreciation. She'd need to change her panties again.
Tall, tan, lean, and hung, Hunter made the perfect argument without even saying a word.
"Wow." How she managed even one coherent word, she had no idea.
He grinned. "Damn right, wow."
"Ego much?"
He shrugged and turned back to the bedroom, giving her a great view of his ass.
Waiting for tomorrow would be a serious challenge, but she didn't like to lose any more than he did, so she'd wait. Until then, she'd have as much fun teasing him as possible.
Giveaway

a Rafflecopter giveaway
About the Author
Margaret Madigan
Facebook | Website | Blog | Twitter | Pinterest | Goodreads | Amazon
I write historical, paranormal, contemporary, and erotic romance, as well as science fiction.
I'm an Oregon Ducks fan.
I'm a donut and pastry addict (pretty much any carbs, really).
I like cats.
I'm terrified of balloons.
When I'm not writing you'll find me in a college classroom teaching English, or working as a literary agent for an amazing agency…and of course, wrangling my family.