Outmatched by Kristen Callihan and Samantha Young
Release Date: November 19, 2019
Outmatched, an all-new standalone contemporary romance by New York Times bestselling authors Kristen Callihan and Samantha Young.
What happens when a boxer finds chemistry with a geek?
Parker Brown can't believe she needs to hire a fake boyfriend. When she landed her dream job in renewable energy, she thought she'd be entering a world at the forefront of progressive thinking. But the head boss prefers to promote employees who are "settled." Thankfully, she's found the perfect candidate, a fellow intellectual looking for some quick cash. What Parker gets is his protective big brother—Rhys Morgan. The tall, muscled ex-boxer with a foul mouth shows up just as her boss does, and now she's stuck with the manipulative jerk.
Responsibility weighs heavily on Rhys. Now permanently out of the ring, he's trying to hold together his late father's gym and keep his younger brother, Dean, on the straight and narrow. To save Dean from himself, Rhys takes his place, ready to give this society girl a piece of his mind. Instead, he finds an opportunity. Even though they can hardly stand each other, posing as Parker's boyfriend is a win-win deal. She gets to keep her job, and he'll charm her star-struck boss into sponsoring his gym.
Problem is, they can barely keep their hands off each other. And what started as an easy deal isn't so easy anymore. Because what future can a rough ex-boxer, afraid to open his heart, and a polished society geek, who has sworn off real relationships, possibly have?
They say opposites attract. These opposites are about to combust on impact.
Download your copy today!
Amazon: https://amzn.to/2ZwJjPt
Amazon Worldwide: mybook.to/OutmatchedKCSY
Kobo: http://bit.ly/OutmatchedKCSYKobo
Apple Books: https://apple.co/2zsHUyR
Nook: http://bit.ly/368dv84
Add to Goodreads: http://bit.ly/OutmatchedKCSYGR
BFF K's Review of Outmatched

When I first saw that this duo was releasing a co-written book, I was super excited. Then the cover and the blurb were both SO cute! I think the anticipation built it up too much. The reality was unfortunately not quite what I had hoped for. In fact, I almost DNF'd at about 30%. I just had a really had time getting into it. Thankfully a friend had already read it and told me to stick it out. In the end, I'm glad that I read Outmatched.
What I liked: the enemies to lovers storyline is spot-on! I thought that Rhys was a strong character. I liked him a lot and I wanted him to find happiness. The banter and text conversations were fun and lively.
What I struggled with: there was just too much going on! There was her job-in jeopardy with an uber creepy boss, her family (which didn't end up making any sense as a conflict point), his gym, why he quit boxing, his brother, her college friends….there was just sooo much. I needed about 4 fewer sub-points or to flush a couple of them out a little more. I felt like overall it needed some more judicious editing.
Once the two main characters decided to become a real couple, I thought everything made more sense. I wish that would have happened sooner. The book was a slow burn that came too close to smoldering out a few too many times. I think the story had so much potential and there were things I loved about it. All in all, I am still glad that I read the story. I think it's the loss of a great opportunity for an incredible story that disappointed me the most.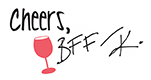 An advance copy of this book was received. Receipt of this copy did not impact the content or independence of this review.
Excerpt
AngryTink: Hey. This is Parker. Parker Brown.
My phone dinged loudly. I fumbled around my bed, finally finding the damn thing under a pillow. Wiping the sleep off my face, I rolled onto my back and read the text that had pulled me out of a pleasant sleep. I smiled. It was just so … Parker. Settling in, I answered her.
RhysThis: Don't have to tell me who you are. Your number is programmed on my phone. What do you want?
AngryTink: Well, good morning to you too, Happy Pants.
My smile turned into an evil grin. The girl was always going to punch back and make it count.
RhysThis: That's Mr. Happy Pants. Though, TBH, my pants aren't too happy at the moment. Want to help me out with that?
AngryTink: Tempting. Truly. But, no.
RhysThis: RU sure? 'Cuz Happy Pants Rhys is much more agreeable than Sad That He Had to Self-Satisfy Rhys.
AngryTink: Would you please behave?
RhysThis: I'm not the one who mentioned the emotional state of my pants.
AngryTink: ARGH!
A chuckle rumbled in my chest as my thumbs tapped out a response I knew would piss her off more.
RhysThis: Was that even English? Honestly, Ms. Brown, I thought you were educated.
She took a moment to answer. I could picture her, phone in hand, grinding her teeth.
AngryTink: You're deliberately trying to annoy me, aren't you?
RhysThis: You're quick. I'll give you that.
AngryTink: Mr. Morgan, I'm about ten seconds away from finding an alternate fake boyfriend. A goat on a rope would be a better candidate at this point.
It was cute she thought that was threatening.
RhysThis: Yeah, probably. But the goat doesn't have a signed contract. I do, Tinker Bell.
AngryTink: ARGH@!!
RhysThis: You're kind of cute when you talk pirate.
About the Authors
About Kristen:

Kristen Callihan is an author because there is nothing else she'd rather be. She is a RITA winner and three-time nominee and winner of two RT Reviewer's Choice awards. Her novels have garnered starred reviews from Publisher's Weekly and the Library Journal, as well as being awarded top picks by many reviewers. Her debut book FIRELIGHT received RT Magazine's Seal of Excellence, was named a best book of the year by Library Journal, best book of Spring 2012 by Publisher's Weekly, and was named the best romance book of 2012 by ALA RUSA. When she is not writing, she is reading.

Connect with Kristen:
Facebook – https://www.facebook.com/KristenCallihan/
Twitter – Kris10Callihan
Website – http://www.kristencallihan.com/
Amazon – https://amzn.to/2zrf3Lo
Goodreads – https://www.goodreads.com/Kristen_Callihan
About Samantha:
Samantha Young is a New York Times and #1 International bestselling author from Stirlingshire, Scotland. On Dublin Street was Samantha's first adult contemporary romance series and has sold in thirty countries. She has since published over thirteen romance titles including the New York Times Bestsellers Into the Deep, Hero, and her most recent contemporary romance Play On. When writing Adult Paranormal romance she writes under the pen name S. Young.
Connect with Samantha:
Social media links:
Facebook – https://www.facebook.com/AuthorSamanthaYoung/
Website – http://authorsamanthayoung.com
Instagram – https://www.instagram.com/authorsamanthayoung/
Twitter – https://twitter.com/AuthorSamYoung
Pinterest – https://www.pinterest.co.uk/samyoungauthor/
Amazon – http://amzn.to/2H47kEP
Goodreads – http://bit.ly/2FWgYdn
Bookbub – http://bit.ly/2D241eO