Enter to Win a 
$25.00 Amazon eGift Card
COMING APART AT THE SEAMS
Jenna Sutton
Love can take some time to break in…
Teagan O'Brien, heiress to the Riley O'Brien & Co. denim empire, is anything but a spoiled rich girl. She's worked hard to secure her place in the family business and can hold her own, in and out of the office. Only one man has ever been able to get under her skin—sexy football star Nick Priest. Years ago they crossed the line from friends to lovers, but he left her heartbroken. Since then, she's been determined to keep him at arm's length—no matter how tempting he looks in his jeans…
Nick has fortune, fame, and looks that make most women hot and bothered. But he doesn't have the woman he really wants. He knows he screwed up when he walked away from Teagan, and now that he has a second chance, he'll do whatever it takes to win her over—no matter how tongue-tied he gets…
Buy Now
BFF K's Review

Coming Apart at the Seams is just what you hope for when you pick up a sweet 2nd chance romance! Teagan and Nick know one another through Teagan's brother Quinn (the hero from All the Right Places, Book 1 in this series.) Nick and Teagan find themselves living in Boston at the same time and knowing very few people. Being across the country from most of their friends and family, they soon develop a meaningful friendship. It doesn't take long for that friendship to develop into more, but neither will admit the true depth of their feelings – therein lies the tension!
Nick screws up – badly! But, when he figures his s#*% out – Nick's efforts to win Teagan back are absolutely swoon worthy! When Nick decides to man up and go after what he wants, he's a really wonderful book boyfriend. Teagan makes Nick work to earn back her trust and affection.
There is heartbreaking tension, sweet romance and more than a couple steamy scenes. Overall, this is a quick and satisfying read for any romance lover! Coming Apart at the Seams is definitely a standalone story. I haven't read All the Right Places, but it is on my TBR for sure; and I'm looking forward to Bebe and Cal's story – coming soon!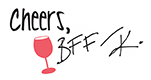 An ARC was received from the publisher in exchange for an honest review.
Excerpt
"What are you talking about?" she asked, staring into the face she dreamed about almost every night.
He was gorgeous—beyond gorgeous.
He knew it, of course he did. But unlike a lot of extraordinarily handsome men, he didn't seem to care much about his looks.
"I've decided to . . . umm . . . retire," he said.
She gasped. "Why?"
"It's time."
"What are you going to do?" Quinn asked.
"Not sure," Nick replied, running a hand through his short hair.
Her hands itched to touch the silky strands. He'd cut his hair since she had seen him a few weeks ago, and the color seemed to change depending on the length. Right now, his hair was a mix of honey and caramel, and as it grew out, it would turn lighter, almost the shade of morning sunshine.
Quinn cocked his head, staring at Nick with a calculating look. He turned toward Amelia.
"Juice," he said, using his nickname for his bride-to-be, "did you know Priest has a degree in American history from USC?"
Amelia smiled, showing the sizable gap between her front teeth. "No, I didn't know that."
"Priest, you didn't know my Grandma Violet, but she was an interesting woman. Kind of eccentric. She was ten times richer than my Grandpa Patrick, maybe even a hundred times richer. The O'Briens made their money by clothing prospectors, but her family actually found gold."
Teagan stared at Quinn. Why was he talking about Grandma Vi? Was he drunk?
Nick narrowed his eyes. "And?"
"Well, you see, Grandma Violet set up an endowment to create a museum that celebrates the history of Riley O'Brien & Co. and the role it played during the California Gold Rush. And that endowment money has to be used by 2017."
Teagan sucked in an appalled breath. He wouldn't! Would he?
"What would you think about heading up that project? Laying the groundwork for the museum?" Quinn asked Nick. "It would be part of the company's charitable foundation, which falls under Teagan's purview. She'd be your boss."
Nick slanted a cunning look toward Teagan, his light green eyes glowing like peridots. He smiled slowly.
"I'm in."
Giveaway
About the Author
Jenna Sutton spent most of her career as an award-winning journalist covering business-related topics including healthcare, commercial real estate, retail, and technology. Nowadays she writes about hot, lovable guys and the smart, sexy women who make them crazy. It's the culmination of a lifelong dream, and she feels so lucky to be able to do it.
Jenna has a Bachelor's degree in Journalism from Texas Christian University and a Master's degree in Integrated Marketing Communications from Northwestern University. Jenna and her husband live in a 103-year-old house in Texas.
Don't Miss the first Riley O'Brien & Co Romance, 
ALL THE RIGHT PLACES