Enter to Win a 
Winners Choice Backlist Ebook
SEIZED BY LOVE
Melissa Foster
Lizzie Barber runs a successful flower shop by day and secretly hosts the Naked Baker webcast at night to help pay for her younger sister's education. To keep friends and family from finding out about her sexy secret, she's put her social life on hold until her sister's education is paid off and she can stop filming the webcast.
Blue Ryder fell hard for Lizzie Barber when he met her a year ago, and he hasn't been able to get her off his mind since. Everything about the feisty little brunette, from her tight bod to her seductive smile, cuts straight to his heart. Though Lizzie has turned down every invitation he's extended—Blue is not about to give up trying.
Renovating Lizzie's kitchen brings Blue further into Lizzie's life, and the oven is not the only thing heating up. One night and one powerful kiss changes everything. But when Lizzie's secret is revealed and the safe bubble she's hidden in shatters, true love may not be enough to put the pieces back together.
THE RYDERS are the newest addition to the LOVE IN BLOOM series by New York Times & USA Today bestselling and award-winning author Melissa Foster. This 5-book hot contemporary romance series features alpha male heroes and sexy, empowered women. They're flawed, funny, passionate, and relatable to readers who enjoy new adult romance, contemporary romance, and women's fiction.
BUY NOW
BFF K's Review

"Get ready for the ride of your life, sweetheart. The Ryder boys have got your back." Blue speaks these sweet words to Lizzie, but you can't help but feel like the heart of those words are also meant for the readers! Seized by Love is the first book in the Ryder's series by Melissa Foster and I can't wait for the rest!
Blue Ryder is just as swoony as his name suggests! He wears his heart on his sleeve. Blue is confident and caring and guided by loyalty and love. He is absolutely dedicated to the safety and happiness of those he loves. And, he's set his sites on Lizzie Barber. After pursuing her relentlessly for over a year, she finally gives in and agrees to go on a date with him.
And, it's everything she feared. Once she has given into Blue, there's no way Lizzie can turn away from him. When he learns that Lizzie is the Naked Baker, it threatens the foundation of their relationship. But, can the love they feel for one another overcome the awkward introduction to her alter-ego? Lizzie developed the Naked Baker show to put herself through college, but she continues to support her younger sister. But, what will happen when the webcast threatens the relationships that mean the most?
I enjoyed Lizzie Barber. She's sweet and sassy and super-smart. She's dedicated to helping those around her and being the very best sister, business owner and person she can be. Blue knows that he's drawn to her, but as he really gets to know her, he understands the depths of her character and who she really is. The birth and strengthening of their relationship is a fun exploration.
Seized by Love is part of the larger series, Love in Bloom. I have only read a couple of the books in the Harborside Nights spin-off series. All of these books are stand-alones and I don't think you need to read the entire set to follow them. I enjoyed this first look at the Ryder family and I am looking forward to what's in store for Duke Ryder in book two!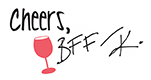 An ARC was received in exchange for an honest review.
Giveaway
About the Author

Melissa Foster is a New York Times & USA Today bestselling and award-winning author. She writes contemporary romance, new adult, contemporary women's fiction, suspense, and historical fiction with emotionally compelling characters that stay with you long after you turn the last page. Her books have been recommended by USA Today's book blog, Hagerstown Magazine, The Patriot, and several other print venues. She is the founder of the World Literary Café and Fostering Success. When she's not writing, Melissa helps authors navigate the publishing industry through her author training programs on Fostering Success. Melissa has been published in Calgary's Child Magazine, the Huffington Post, and Women Business Owners magazine.
Melissa hosts an Aspiring Authors contest for children and has painted and donated several murals to The Hospital for Sick Children in Washington, DC. Melissa lives in Maryland with her family.
Visit Melissa on social media. Melissa enjoys discussing her books with book clubs and reader groups, and welcomes an invitation to your event.