"Hilarious, engaging and relatable, I started laughing out loud from the first page" — Kristin Vayden, bestselling author
Weight Expectations, the first in the romantic comedy Cipher Office series of standalones, from M.E. Carter is available now!
Rian Thompson thought she joined the gym to get healthy. Little did she know she was about to add hundred and ninety pounds of swoonworthy abdominal muscles and arrogance to her life.
Every day in Rians's life follows a predictable pattern, and she wouldn't have it any other way. She's got a nice job, a nice place to live, and a nice family—even if they are a little wedding-zilla-ish at the moment.
She doesn't need anything spectacular to be happy. She just needs to get healthy—mentally, physically. . . and maybe spiritually if that happens. But she'll settle for two out of three until her sister finally gets hitched.
Carlos Davies thought his life was perfect. Little did he know it was about to be turned upside down by a woman who is not his type.
In Carlos's mind, his life is damn near perfect. He's got a great job, a great place to live, and a great stash of pick up lines that always work. It has occurred to him that maybe no one actually takes him all that seriously. But with these bulging biceps and thick, dark hair, does that even matter since he's never sleeping alone?
Welcome to Weight Expectations, where great—and unexpected—things happen.
'Weight Expectations' is a full-length contemporary romantic comedy, can be read as a standalone, and is book#1 in the Cipher Office series, Knitting in the City World, Penny Reid Book Universe.
Download your copy today or read FREE in Kindle Unlimited!
Amazon: https://amzn.to/2p5bPLV
Amazon Worldwide: http://mybook.to/WeightExpectations
Amazon Print: https://amzn.to/2lZkGwJ
Add to GoodReads: http://bit.ly/2k6uftk
BFF K's Review of Weight Expectations

There are few storylines that I like better than a cocky hero who gets knocked on his a$$. And Carlos Davies is about to get his world rocked when he least expects it!
We can be honest…..at the beginning of this book, Carlos is…. an a$$hole. He's cocky, self-absorbed and really really regimented about his fitness and lifestyle. Rian is not. She's none of those things. She's snarky, funny, sweet, smart and kind. And, she thinks, that Carlos thinks, he's pretty darn special. And, she's not wrong.
When Rian joins a new gym (Weight Expectations) she's not so thrilled about the exercise, but she is ecstatic about meeting some new friends. She's quickly taken under the wings of Abel (her trainer), Tabitha (the smoothie bar-ista) and Fred (resident geriatric hot-shot). This new group of friends helps her to expand her outlook on life. She recognizes the areas of personal growth she wants to embrace beyond the gym. And she creates for herself, the mindset to make those changes happen. This is a wonderful transformation, even if her plus size figure stays on the plus side.
Carlos is a pillar of health. He has a staunch regimen that he follows religiously. This is NOT the guy who skips leg day, or ab day or arm day. He eats clean. And his personal life is pretty darn clean as well. It's stark and void of much color or personality. He works hard and plays pretty much never.
While they may seem like the most opposite of personalities, they find in each other a comfortable and comforting partnership. One where they each smooth the other's rough edges and they support each other's personal growth. It's a delightful transition and makes the book a joyful, uplifting read. And it's also wickedly funny!
Weight Expectations exceeded my expectations. I loved both Rian and Carlos and their unique and entertaining love story! This is another great installment in the new Smartypants Romance Universe!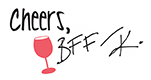 An advance copy of this book was received from the author. Receipt of this copy did not impact the content or independence of this review.
About the Author
My name is ME Carter and I have no idea how I ended writing books. I'm more of a story teller (the more exaggerated the better) and I happen to know people who helped me get those stories on paper. I love reading (read almost 200 books last year), hate working out (but I do it anyway because my trainer makes me), love food (but hate what it does to my butt) and love traveling to non-touristy places most people never see. I live in Houston with my four kids, Mary, Elizabeth, Carter and Bug, who was just a twinkle in my eye when I came up with my pen name. Yeah, I'll probably have to pay for his therapy someday for being left out.
Connect with M.E. Carter
Facebook: http://bit.ly/2ly7Fu3
Twitter: http://bit.ly/2lzBqdQ
Amazon: https://amzn.to/2k4SZCf
Instagram: http://bit.ly/2k1O4Sx
Website: https://www.authormecarter.com/
Connect with Smartypants Romance
Facebook: http://bit.ly/2kvDnb4
Twitter: http://bit.ly/2lzyduO
Amazon: https://amzn.to/2lGdIMQ
Instagram: http://bit.ly/2kwKsYK
Website: https://smartypantsromance.com/