THROTTLED (A Wild Riders Novel #1) by Elizabeth Lee
NA Contemporary Romance
Reid Travers knows how to win. Becoming Motocross royalty was always the plan, and he was willing to make sacrifices along the way to reach his goal. Sacrifices he thought he could live with until he returned to the small town where he grew up and learned to ride, and, more importantly, where he fell in love. When fate sends Nora Bennett back into his life, he takes one look at her and realizes that he made a huge mistake breaking up with her five years ago. Now, he'll do whatever it takes to win her back. As Reid sets out to earn her forgiveness and convince her that the guy she's dating is not the one for her, Nora finds herself torn between what her head is telling her and what her heart wants.
It's a race he never expected to be in, for a girl he can't stand to lose again.
BFF K's Review

Throttled is sweet, second-chance, NA, romance perfection! What an interesting setting for a romance novel…..the world of motocross. But, I'm totally on board! The pictures that Elizabeth Lee paints of hot hot men in tight racing pants and fitted t-shirts pulling helmets off of their sweaty heads with looks of adrenaline fueled lust had me wondering where is the closest motocross track! And, I really loved Nora and Reid's story. They're high school sweethearts who never quite got over the loss of their one true love! When they find themselves back in each others' lives, ALL the old feelings come rushing back. Reid is absolutely determined to win Nora back and this time for good! The banter is strong and the story line is interesting. This is a quick read with great characters and a fun setting. Absolutely worth the one-click!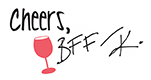 An ARC was received in exchange for an honest review.
PURCHASE LINKS
B&N, iTunes, and Kobo: Coming Soon!
Excerpt
Reid Travers had grown up. He had always been attractive, but time and professional racing had done something to his features and body that he should have thanked the good Lord every day for. His jawline and nose seemed more chiseled. His eyes wiser and brighter. Well-worn jeans hung around his hips, the waistband sitting just below a set of abs that had me thinking all kinds of things—none of which had anything to do with a real estate transaction. While my stomach was a knot of nervousness, below that something inside of me was coiling so tightly that the possibility of shooting straight into the sky seemed feasible. Especially if he kept looking at me the way he was. His brown eyes were locked on mine and I was helpless to look away. "Nora Bennett," he said as he closed the distance between us. He ran his hand down his jawline, the days' worth of stubble only adding to his new all-grown-up appeal. "How are you?"
"Fine," I answered softly as he reached out. The second his hand touched my arm, I knew I was in trouble—his rough, calloused fingertips met my smooth skin and it was like striking a match.
Giveaway
About the Author:
When I'm not writing or playing the part of wife and mom, you can find me dancing back-up for Beyonce, singing back-up for Miranda, or sunning myself on the beach with a drink in hand. Here's the thing about being born and raised in a small town–you have a very vivid imagination! Now, I channel it all to create stories where the girl always ends up with the right guy, first kisses are magical, and a happy ending is just that!