For fans of Lauren Layne and Kristan Higgins comes a delightfully "fun bit of fluffy entertainment" (Publishers Weekly) in the first book of a charming new series, in which a young woman is forced to help her old friend revamp his image for the upcoming mayoral elections…and discovers that she might not be as immune to his charms as she once thought.
When Emmanuelle Peroni's father—and current mayor of Hope Lake, Pennsylvania—suggests she help with Cooper Endicott's campaign, she's horrified. Cooper, one of her (former) oldest friends, drives her crazy in every way possible. But he's also her father's protégé, so Emma reluctantly launches her plan to help him win the local election.
It's not as easy as it looks. Cooper's colorful love life is the sticking point for many voters, and his opponent is digging up everything he can from his past. It seems that every time Emma puts out the flames from one scandal, another one flares up. Emma knows that if Cooper wants to win, he needs to keep his nose clean. The only problem? She might just be falling in love with the one person she promised never to pursue: the mayoral candidate himself.
BUY On the Corner of Love and Hate on Amazon
BFF K's Review – On the Corner of Love and Hate

I've been in a serious funk! You know, the kind of funk where you start book after book and can't finish any of them. The funk where it takes you hours and days to get into a book. I can bust out audiobook after audiobook, because HELLO captive audience on the Interstate. But, I haven't been able to finish a read book in ages, until On the Corner of Love and Hate by Nina Bocci! This book broke my funk and I couldn't be more thankful! I was up until almost 2am to finish the story and then went to bed and read 2 chapters in a new story. My funk has ended, hallelujah!
On the Corner of Love and Hate is a sweet story full of tension, romance and so many butterflies. It's a delightful small-town romance with an engaging cast of characters that draws you in and makes you want to be a part Hope Lake! This story is completely charming and a joy to read!
The banter between the characters and the internal dialogue are both stellar and keep the book moving at a great pace especially from 20% through the end of the book. I'm a bit of a policy/politics nerd and a rule follower. There were a couple of details that bothered me a bit. In "real life," a few of the circumstances would not have really happened. For instance, the heroine of the story works for a Chamber of Commerce/Economic Development type agency and her dad is the Mayor. That probably wouldn't happen in real life. I had to let a few of those details go, but I didn't really mind because I was enjoying the story and the characters so much!
If you're looking for a wonderful, heart-warming romance filled with lovable characters and a sweet plots, you definitely need to place On the Corner of Love and Hate at the top of your to be read list!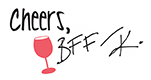 An advance copy of this book was received. Receipt of this copy did not impact the content or independence of this review.

About the Author
Nina Bocci is a USA Today Bestselling novelist, publicist, eternal optimist, unabashed lipgloss enthusiast, constant apologist and a hopeless romanticist. She has too many college degrees that she's not using and a Lego addiction that she blames on her son.