The Treble With Men, an all-new secret identity romantic standalone from Piper Sheldon, is now available in Kindle Unlimited!
As far as Green Valley is concerned, Kim Dae disappeared into the Wraiths a decade ago. They were sort of right. Kim has spent her life since Jethro fighting her curious nature and trying to blend into the background. Unfortunately for her, a mysterious Maestro comes to town and takes quick notice of her for reasons unknown to anybody.
The masked conductor, known simply as Devlin, was already a source of much gossip thanks to his reputation for getting fired. Now, his sudden interest in the quiet fourth chair cellist has added fuel to the rumor fire. The new conductor of the symphony needs to learn to control his temper and finish his latest musical masterpiece and only the reluctant star of his symphony can help him do that. If Devlin can't convince Kim to help to finish his latest composition he'll lose everything.
Can Devlin and Kim compose without losing composure?
'The Treble with Men' is a full-length contemporary romance, can be read as a standalone, and is book #2 in the Scorned Women's Society series, Green Valley World, Penny Reid Book Universe.
Download your copy today or read FREE in Kindle Unlimited!
Amazon US: https://amzn.to/38j9pKK
Amazon UK: https://amzn.to/2u7p4Om
Amazon CA: https://amzn.to/2RAgRKv
Amazon AU: https://amzn.to/2NIubeK
Add to Goodreads: http://bit.ly/2G5yooC
BFF K's Review of The Treble with Men

The Beauty and the Beast trope takes a musical, sexy, turn and Piper Sheldon delivers another fantastic story in the Scorned Woman Series.
There's no doubt that Devlin is more than a little devlish….he's cranky, intolerant, demanding, intriguing, beautiful and misunderstood! And, Christine/Kim is both drawn to him and a little terrified of him. The push and pull creates a puzzling and captivating storyline that you just can't stop reading.
The book is full of surprises and grounded in unique settings. You'll be drawn to the characters and their circumstances. I couldn't wait to find out which mysteries I solved and which ones still surprised me! The story and characters are so appealing that you'll race to the end to ensure that there is an HEA! Add this enchanting story to your TBR today!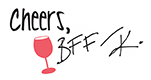 An advance copy of this book was received. Receipt of this copy did not impact the content or independence of this review.

Excerpt from The Treble with Men
"Let's play through. I want to hear if you're qualified," Devlin said.
"Yes, Maestro."
Around me, the symphony moved into the ready position. Devlin didn't pick up his baton.
"You'll need to move," he said coolly, as his gaze flicked to the empty first chair.
Amazingly, my legs supported me despite how badly my knees tingled. The neck of my cello was tightly gripped in my fist like it was the only thing keeping me from spinning off the earth.
"We will start from the Andante movement," he called out as I got situated.
Next to me Barry gave me a brief nod of encouragement. I managed a small smile back. Playing alone at night was a heck of a lot different than feeling an entire symphony watch you. I wiped my palms on my dress pants before straightening my spine.
My nerves were shredded. I did this for a living and yet I couldn't get my bow to stop wobbling where it hovered just above the strings. My heart sputtered and cranked to a manic tempo. Carla should be here. What if something happened to her? The world began to tune out around me. Tears pricked behind my eyes. How ridiculous was that? I played with these people every day, but if I tried to speak or breathe or move, I'd start to cry.
"Hey." Devlin's voice was so soft I hardly noticed it at first. His biker boots appeared in front of my blurring vision. "Christine?"
I lifted my chin to find him standing in front of me with a furrowed brow. "Is she okay?" The question just slipped out, but I needed to know.
He dropped into a crouch to better hear me, causing me to pick up soft hints of cologne, fabric softener, and motorcycle exhaust. "What?"
I asked again a little louder but likely only Barry would be able to hear, if that.
His face was impassive like he was processing what I said. "Who? Carla?"
I nodded stiffly.
"Family emergency. She'll be back on Monday," he spoke softly.
"Oh." A weight lifted from my shoulders.
My chest rose as I took a deep breath in. I released it slowly. Surely the entire room was waiting to see what my deal was.
"I appreciate you stepping in for her." He lifted his chin to get me to look into his eyes. "I'm sure she would appreciate it too."
I doubted that, but at least I wasn't taking the performance from her. I was helping the orchestra out. I could absolutely do this. My thoughts had me worrying my bottom lip.
His focus lowered to my lips then quickly to where my hand gripped the shoulder of my cello. He cleared his throat. "Are you ready?"
I swallowed down my irrational fears. Carla was fine. It was just one show. I could do this. I got into position in answer to his question. Those dark eyes flitted around my face as though checking to see if I really was ready.
"All you need to do is watch me." When he spoke his mask hardly moved; nobody would know he'd spoken at all. My gaze was locked on his as it smoldered with intensity. "It's you and me."
As though I could look anywhere else. When he gave me his focus, the rest of the room faded away. The rest of the world.
"Ready?" he asked.
I forced my shoulders down. He got back onto the podium and I lifted my bow to wait for my solo entrance as he counted the rest of the orchestra in. The notes on the page transformed into a foreign language. The music quieted, signifying my entrance. I drew my bow along the string, but my tense arm caused a noticeable wobble. A wave of heat burned up my neck, a flush likely giving me away. Just when I thought I might lose total control, I remembered his directions. I looked to him.
His arm conducted the rest of the orchestra smoothly as they played their soft accompaniment, but his head was turned to me. He was willing me to look at him. His eyes narrowed when mine finally met his. He nodded his chin subtly. I didn't need to read the music. I knew this solo in my sleep. Instead, I kept my focus on him. I played. Everything else blurred into the background. The music came then. It flowed through me.
It was just us and the beautiful music.
About The Author

Piper Sheldon writes Contemporary Romance and Magical Realism books that hope to be New York Times bestsellers when they grow up. For now, she works as a technical writer during the day and writes about love the rest of the time. Of course she also makes room for her husband, toddler, and two needy dogs at home in the Desert Southwest.
Find Piper Sheldon online
Facebook: http://bit.ly/2lAvr8A
Twitter: http://bit.ly/2kxkioK
Amazon: https://amzn.to/2kx2RVn
Instagram: http://bit.ly/2lxxV7H
Website: http://bit.ly/2kitH3H
Connect with Smartypants Romance
Facebook: http://bit.ly/2kvDnb4
Twitter: http://bit.ly/2lzyduO
Amazon: https://amzn.to/2lGdIMQ
Instagram: http://bit.ly/2kwKsYK
Website: https://smartypantsromance.com/
Newsletter: https://smartypantsromance.com/newsletter/