Spring Break (Phoebe & Madsen Part 1)
Author: Andrea Johnston
Release Date: March 30, 2017
"Go on Spring Break!" they said
"It'll be fun!" they said
What they failed to say was Madsen Secksin – who, like his name is pure sex and sin – would be laying in the bed next to me.
I'm determined to have fun.
I will not get my groove on with Madsen even if there are four years of pent up sexual tension between us.
I will not allow myself to fall for his charming ways.
Oh, who am I kidding?
Spring Break is meant for bad decisions.
How bad could it really be?
*This is a short story | Not intended for anyone under age of 18*
Buy Now
Amazon US    AmazonCA   AmazonEU     AmazonAU
BFF K's Review of Spring Break

I only have one problem with Spring Break by Andrea Johnston…..I want MORE, now! Spring Break is a fast-paced, laugh-out-loud, sweet and steamy read. It's quick and fun and the perfect pick-me-up for your winter blahs. In other words, it's everything a Spring Break should be.
Madsen and Phoebe are smart and sassy. They've perfected the art of enemies. But, during this trip they discover their vicious banter and sparring has really just been several years of intense foreplay! And, once the the wick is lit, this keg is going to blow!
I highlighted more in this novella than I do in most full-length books. The characters and story are so well developed, you'll be shocked it's a short story. And the Chapter Headings are my most favorite. Here are a couple of examples:
Warning: Sometimes Your Best Friend Really Knows What's Best
Warning: Never Declare You Aren't "That Kind of Girl" – It's the First Step to Being That Girl
Warning: When the Name of the Cocktail is "Mystery Punch," Just Say No
If you're looking for a charming, quick read, you don't want to miss Spring Break. I can't wait for Johnston's continuation of this sweet series!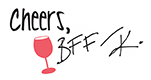 An advance copy of this book was received. Receipt of this copy did not impact the content or independence of this review.
About the Author
Andrea Johnston spent her childhood with her nose in a book and a pen to paper. An avid people watcher, her mind is full of stories that yearn to be told. A fan of angsty romance with a happy ending, super sexy erotica and a good mystery, Andrea can always be found with her Kindle nearby fully charged.
Andrea lives in Idaho with her family and two dogs. When she isn't spending time with her partner in crime aka her husband, she can be found binge watching all things Bravo and enjoying a cocktail. Nothing makes her happier than the laughter of her children, a good book, her feet in the water, and cocktail in hand all at the same time.
Follow Andrea
Facebook | Website | Instagram | Twitter | Amazon | Goodreads | Reader Group