From WSJ Bestselling Author Ilsa Madden-Mills comes a new stand-alone contemporary romance.
Fake engaged to the hottest quarterback in the country? SCORE.
They say nothing compares to your first kiss,
But our first kiss was orchestrated for an audience.
Our second kiss . . . that one was REAL.
He cradled my face like he was terrified he'd f*ck it up.
He stared into my eyes until the air buzzed.
Soft and slow, full of sighs and little laughs,
He inhaled me like I was the finest Belgian chocolate,
And he'd never get another piece.
A nip of his teeth, his hand at my waist . . .
And I was lost.
I forgot he was paying me to be his fake fiancée.
I forgot we weren't REAL.
Our kiss was pure magic, and before you laugh and say those kinds of kisses don't exist,
Then you've never touched lips with Max Kent, the hottest quarterback in college history.
Three months. Two hearts. One fake engagement.
FREE on Kindle Unlimited!
**limited time**
Amazon US Amazon UK Amazon Paperback
BFF K's Review of Fake Fiancée

Fake Fiancée is the real deal! If you love a good New Adult Romance this is your next read! If you're looking for a football related romance, make sure this is on your TBR. If you just want a really good story with an interesting premise and enjoyable characters, this is definitely one you don't want to miss!
Max is a college football star. And he needs to convince the world that he has the temperament and poise to be the best in the Nation. Having a permanent relationship in his life would go a long way to showing he's a serious contender. He just doesn't count on falling for Sunny. But, when a great guy meets a girl who is this sweet and cute and perfect. He can't help but hope that fake will soon become real!
Fake Fiancée is a wonderful, sweet, heartwarming story with enjoyable characters and a fun premise. Fake Fiancée is a genuine delight!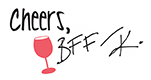 An advance copy of this book was received. Receipt of this copy did not impact the content or independence of this review.
Fake Fiancée is a new standalone romance from Wall Street Journal Bestselling Author Ilsa Madden-Mills!
ONLY $0.99 & FREE on Kindle Unlimited!
**limited time**
Amazon US     Amazon UK     Amazon Paperback
About the Author
Wall Street Journal best selling author Ilsa Madden-Mills writes about strong heroines and sexy alpha males that sometimes you just want to slap!
She's addicted to all things fantasy, including unicorns and sword-wielding females. Other fascinations include frothy coffee beverages, dark chocolate, Ian Somerhalder, astronomy (she's a Gemini), and tattoos. She has a degree in English and a Master's in Education. When she's not pecking away on her computer, she shops for cool magnets and fuzzy pajamas.
She loves to hear from readers and fellow authors. Email her at ilsamaddenmills@gmail.com.
Website | Facebook | Twitter | Pinterest | Goodreads | Instagram