From the New York Times bestselling author of the Marked Men books comes the next installment in the Saints of Denver series.
Everyone else in Dixie Carmichael's life has made falling in love look easy, and now she is ready for her own chance at some of that happily ever after. Which means she's done pining for the moody, silent former soldier who works with her at the bar that's become her home away from home. Nope. No more chasing the hot as heck thundercloud of a man and no more waiting for Mr. Right to find her; she's going hunting for him…even if she knows her heart is stuck on its stupid infatuation with Dash Churchill.
Denver has always been just a pit stop for Church on his way back to rural Mississippi. It was supposed to be simple, uneventful, but nothing could have prepared him for the bubbly, bouncy redhead with doe eyes and endless curves. Now he knows it's time to get out of Denver, fast. For a man used to living in the shadows, the idea of spending his days in the sun is nothing short of terrifying.
When Dixie and Church find themselves caught up in a homecoming overshadowed with lies and danger, Dixie realizes that while falling in love is easy, loving takes a whole lot more work…especially when Mr. Right thinks he's all wrong for you.
BFF K's Review of Riveted

Riveted was full of all the things I have come to expect from a Jay Crownover story, particularly in this Saints of Denver Series. The characters are fully developed. They have complete backstories and histories that drive who they are and mold the story, but don't feel like they drag down the pacing of the entire book. There are plenty of steamy scenes and loads of romance from an uber-protective, alpha male.
The settings of Denver and Mississippi are fresh and enhance the storyline. The characters, their personal dramas and shared threats are all endearing and exciting to read. Dixie is sweet, but don't let the sweetness  and light fool you. Although Church refers to her in number of ways that compare her to sunshine, she's still has no problem laying down the law when it comes to those she loves. Church has had a heartbreaking past that has molded him into the man he is. But, he will have to decide if he can grow up and become the man that Dixie deserves.
Riveted is a solid romance with unique settings, all the feels and some outstanding characters. I'm looking forward to Salvaged, the next book in the Saints of Denver series, but at the same time, I know that I'm definitely not ready for this series to conclude. If you haven't read the Saints of Denver series, it's absolutely one to add to your TBR list, and Riveted in particular!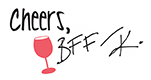 An advance copy of this book was received. Receipt of this copy did not impact the content or independence of this review.
Giveaway
About the Author

Jay Crownover is the New York Times and USA Today bestselling author of the Marked Men, The Point, and the Saints of Denver series. Like her characters, she is a big fan of tattoos. She loves music and wishes she could be a rock star, but since she has no aptitude for singing or instrument playing, she'll settle for writing stories with interesting characters that make the reader feel something. She lives in Colorado with her three dogs.
Can't wait to hear what others are saying about RIVETED? Follow along with the tour here!
February 13th
February 14th
Abibliophobia Anonymous Book Reviews
Jack of All Trades, Master of None
February 15th
February 16th
February 17th
A crazy vermonters book reviews
Blushing Babes are Up all Night