Kristen Proby is known for writing heartfelt characters with deep connections and sizzling passion. In her brand new Fusion Series from William Morrow, she seduces readers' senses with the sexy, contemporary romance in which five best friends open a hot new restaurant together. Today, we are thrilled to bring you CLOSE TO YOU, the second book in the Fusion Series! CLOSE TO YOU brings readers the next story in this amazing cast of characters. Grab your copy of CLOSE TO YOU today and check out the special offer below!

From New York Times and USA Today bestselling author Kristen Proby comes the second novel in her sizzling Fusion series.
Camilla, "Cami," LaRue was five-years-old when she first fell in love with Landon Palazzo. Everyone told her the puppy love would fade—they clearly never met Landon. When he left after graduation without a backward glance, she was heartbroken. But Cami grew up, moved on, and became part-owner of wildly popular restaurant Seduction. She has everything she could want…or so she thinks.
After spending the last twelve years as a Navy fighter pilot, Landon returns to Portland to take over the family construction business. When he catches a glimpse of little Cami LaRue, he realizes she's not so little any more. He always had a soft spot for his little sister's best friend, but nothing is soft now when he's around the gorgeous restauranteur.
Landon isn't going to pass up the chance to make the girl-next-door his. She's never been one for romance, but he's just the one to change her mind. Will seduction be just the name of her restaurant or will Cami let him get close enough to fulfill all her fantasies?
Order Your Copy Today!
 BFF K's Review of Close to You

Kristen Proby delivers another great romance full of well-developed characters, emotional plots, just the right amount of steam and plenty of heart.
Landon and Cami have been a part of each other's lives for years, but the timing was never right. When an accident cuts short Landon's Navy career and forces him back home, will it finally be time for he and Cami to undertake a relationship? I enjoyed the exploration and growth as Landon and Cami transitioned from admirers to lovers.
This Fusion Series is terrific! The ladies are all well written and unique in their characterization. Their friendships and business relationships are a joy to read. The men that they're paired with are the perfect matches for each of them.
Close to You delivers all the things you're looking for in a romance. The characters are flawed and relate-able, but say the most perfect things to each other. There's enough drama to keep things interesting and a happily ever after that delivers the perfect ending. I'm anxious for more in the fusion series and look forward to more HEA's for these great characters!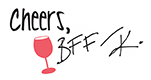 An advance copy was received in exchange for an honest review

Excerpt
~Cami~
He's back.
I take a deep, cleansing breath and push my hands through my blond hair, scrutinizing my makeup. I don't wear much, and I'm certainly not as talented with it as my best friend, Addie, but it'll do. My green eyes are accentuated nicely, lips are pink, and heart is beating faster than ever.
"You've known him your whole life. It's not like he's new," I remind myself in the mirror. "You're just going over to say hi. It's no big deal."
I don't look convinced, so I narrow my eyes and lean in. "He's just an old friend. Suck it up, buttercup."
Landon is my other best friend, Mia's older brother. Addie, Mia, and I grew up together, and I've been in love with Landon for as long as I can remember. God, one look at him usually sends the giant birds in my stomach into overdrive. He's handsome— understatement of the year— and sweet and . . . damn.
I'm ridiculous.
I shake my head at my reflection and turn away to grab my purse and set out to Landon's parents' place, where he's been staying since arriving home a few days ago. Landon was in the Navy since he graduated from college. He was a pilot, until an accident a few months ago that resulted in him ejecting from the plane.
I've never felt fear like I did the day we received the call that he'd been hurt. And the past few months of him being on the other side of the world have been torture. I couldn't see him to make sure he was okay. He had to recover, then go through the process of being discharged from the Navy before he could come home.
Thank God he's back now. I gave him a couple of days to acclimate, but I just can't stay away anymore. I need to see him.
And I'm nervous as hell.
I park at the curb by his parents' house, gather my courage about me, and walk up the sidewalk to the front door, knocking with more conviction than I feel.
There isn't any movement in the house, making me frown. It's early enough in the day that he should be home.
I knock again, and just when I'm about to give up and leave, the door is yanked open and there he is.
Half- naked.
Hair rumpled.
Eyes blurry.
Did I mention that he's half freaking naked?

Order CLOSE TO YOU during release week, fill out this form, and receive an email with the Exclusive Short Story, GROW WITH ME, featuring Will and Meg from Kristen Proby's PLAY WITH ME in the With Me in Seattle Series after Release Week!
 Read BFF K's 4.5 Rated Review for Listen to Me

And Don't Miss the First Novel in the Fusion Series, LISTEN TO ME!
About the Author
New York Times and USA Today Bestselling author Kristen Proby is the author of the bestselling With Me In Seattle and Love Under the Big Sky series. She has a passion for a good love story and strong, humorous characters with a strong sense of loyalty and family. Her men are the alpha type; fiercely protective and a bit bossy, and her ladies are fun, strong, and not afraid to stand up for themselves.
Kristen lives in Montana, where she enjoys coffee, chocolate and sunshine. And naps.