Kristen Proby is known for writing heartfelt characters with deep connections and sizzling passion. In her brand new series from William Morrow Paperbacks, Fusion, she will seduce readers' senses with the sexy, contemporary romance, LISTEN TO ME, in which five best friends open a hot new restaurant together. Today, we are thrilled to bring you this first book in the Fusion Series. Available now, LISTEN TO ME finds a hot former rock star looking for a steady gig at the restaurant, but he'll have to convince the prickly front-of-house manager to take a chance on him—with her business and her heart.

In New York Times and USA Today bestselling author Kristen Proby's brand new series, five best friends open a hot new restaurant, but one of them gets much more than she bargained for when a sexy former rock star walks through the doors—and into her heart.
Seduction is quickly becoming the hottest new restaurant in Portland, and Addison Wade is proud to claim 1/5 of the credit. She's determined to make it a success and can't think of a better way to bring in new customers than live music. But when former rock star Jake Keller swaggers through the doors to apply for the weekend gig, she knows she's in trouble. Addie instantly recognizes him—his posters were plastered all over her bedroom walls in high school—he's all bad boy…exactly her type and exactly what she doesn't need.
Jake Keller walked away from the limelight five years ago and yearns to return to what's always driven him: the music. If he gets to work for a smart-mouthed, funny-as-hell bombshell, all the better. But talking Addie into giving him the job is far easier than persuading her that he wants more than a romp in her bed. Just when she begins to drop her walls, Jake's past finally catches up with him.
Will Addie be torn apart once again or will Jake be able to convince her to drown out her doubts and listen to her heart?
Grab Your Copy Today!

BFF K's Review of Listen to Me

I have read just a few of Kristen Proby's books, but I definitely consider myself a fan! Her books are full of interesting, engaging and well-developed characters. Her storylines are inventive and fresh. I'm excited about the new Fusion Series. Book #1, Listen to Me is an absolute joy to read.
Addie is looking for a musician to play at her restaurant an evening or two a week. She isn't looking for a handsome, talented, conflicted, compassionate and kind man to suddenly become her world. Jake Keller is looking for a chance to recapture just a small piece of his old life. An opportunity to perform live will give him back a small taste of the thrill of singing and playing for a live audience. Jake wasn't looking for a smart, sassy, sexy, strong woman to open up his world and his heart. But Addie and Jake found each other. Surrounded by a terrific cast of characters, they will find that holding on to one another and over-coming their fears will be the biggest challenge yet.
Listen to Me is a wonderful story that gave me goosebumps, butterflies and all the feels. The characters are charming and their love story is uplifting. Listen to Me is a satisfying, romantic read that will be enjoyed by any romance lover! It needs a spot on the top of your To Be Read list.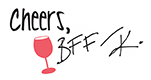 An advance copy was received in exchange for an honest review.

Excerpt
Addison
              It's quiet in here now, and the silence is too loud. He's staring down at his drink, his eyes a deep green in the low light of the bar. A crease forms between his eyebrows in a frown, and then he shakes his head, just a tiny bit. Jake sips his drink, and I can't help but wonder what he's thinking.
              And I'm a woman, so I ask.
              Because who ever heeded the whole, don't ask the question if you don't want the answer warning?
              "What are you thinking?" I ask softly.
              He chuckles and shakes his head.
              "You don't want to know."
              "I asked."
              He swivels in the stool, facing me, and rests his hand on the arm of my own stool, leaning into me, and it takes everything in me not to back away. His eyes lower to my lips.
              I lick them, and watch his eyes dilate.
              This is a very bad idea.
              I swallow hard as he continues to watch my mouth.
              "It's quiet in here," he says evenly.
              "I was thinking the same."
              "Are you comfortable in the quiet, Addie?"
              I frown and feel my nipples pucker when he reaches up and tucks my hair behind my ear. His fingers are warm.
              And when he's this close, I can't help but breathe him in and enjoy the scent of him.
              "Why shouldn't I be?"
              "Some aren't. Some need chaos, noise. The quiet makes them nervous."
              You make me nervous.
              I lick my lips again.
              "I don't mind quiet. You?"
              "I love the quiet."
              I smirk. "You're a musician."
              "And I love music too. But the quiet is where the truth lives."
              I blink once, twice.
              "Where the truth lives?" I'm whispering now.
              He simply nods. "There's no distraction. No way to deny what is. It's honest."
              "And you claim to be honest?"
              "To a fault," he confirms. "I'd also love to hear more about this sexcation you're scheming."
              I feel my cheeks flush and turn away, taking another sip of my wine.
              "I was simply being silly with my friends, Jake. Drop it."
              He doesn't answer. Damn the fucking quiet.
 Giveaway
 About the Author

New York Times and USA Today Bestselling Author Kristen Proby is the author of the bestselling With Me In Seattle and Love Under the Big Sky series. She has a passion for a good love story and strong, humorous characters with a strong sense of loyalty and family. Her men are the alpha type; fiercely protective and a bit bossy, and her ladies are fun, strong, and not afraid to stand up for themselves.

Kristen lives in Montana, where she enjoys coffee, chocolate and sunshine. And naps. Visit her at KristenProby.com.