STAND is now live!
A Bleeding Stars Stand-Alone Novel
From NYT & USA Today Bestselling Author A.L. Jackson comes the next seductive, unforgettable Bleeding Stars Stand-Alone Novel…
Zachary Kennedy has never been known as a fighter, but he'll never regret fighting for her…
I'm Zee Kennedy.
Quiet. Reserved. Predictable.
When my brother died, everyone thought I was just the good guy who stepped up to take his place in the band.
No one knew what I was hiding. The one thing I've been fighting for.
For seven years, I've never lost focus.
Not until one chance encounter with Alexis Kensington.
Now she's become my greatest temptation.
I knew better than to touch her, but now that I've had a taste, I can't get enough.
Her kiss becomes my air. Her body my salvation.
She needed a savior and somehow she became mine.
Taking her was a betrayal. But keeping her means risking everything.
One look at Alexis Kensington, and I know she's worth the fight.
Will my past continue to keep me down or will I finally find the strength to pull myself up and Stand.
Don't miss out on the stunning conclusion unforgettable series BFF K has been raving about!
DOWNLOAD NOW
BFF K's Review of Stand

It was a little over two years ago. I found myself sitting in a Panera restaurant (when I probably should have been working) headphones on and engrossed in the most incredible book that I just couldn't stop listening to. That book was A Stone in the Sea read by Sebastian York and Andi Arndt. I was hooked. I was hooked on the story, the characters and the unbelievable audio performance. When it ended in a cliffhanger, I thought my world was falling apart. I feel a little bit the same way tonight as I finished Stand, the final book in the Bleeding Stars Series. I'm more than a little heartbroken over the end of this wonderful series.
Zee has been the most mysterious member of the world famous band, Sunder. He's so straight-laced and has always taken care of everyone else. He's never succumbed to the temptations of women, drugs and booze. But, you could never really get to the heart of why he protected his bandmates so fiercely and denied himself so much in the process. Stand blows that wide open. Zee Kennedy has good reasons to guard his life and his heart.
But, one night, Zee meets Alexis and the world shifts on its axis. Suddenly his carefully constructed walls have are crumbling before his eyes. He's powerless to stop the way his foundation is shifting. Alexis knows that Zee is hiding something, but is unsure what or if it even matters.
A.L. Jackson's beautiful words are dripping with emotion and angst. She clearly lays out the afflicting wreckage that Zee and Alexis must navigate and it's one hell of a minefield. The book is so carefully crafted and emotionally charged that you'll be unsure if you should pick your way through it slowly or charge ahead with little regard for the safety of your own heart or emotions!
The Bleeding Stars Series started strong and maintained the brilliant intensity through every book. They're lovingly crafted, pulse-racing stories that will take hold of your heartstrings and pull you along from each fantastic story to the end. I strongly recommend this series for several heart-stopping doses of angst and gut-wrenching emotion. It's going to take me a long time to get over the final chapter for these rockstar, bad boys, turned-good!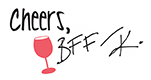 An advance copy of this book was received. Receipt of this copy did not impact the content or independence of this review.
"6 Devastatingly Beautiful and Brilliant Bleeding Stars but Worth the Whole Constellation.
I felt every burn…every blaze…every beautiful and brilliant word…I FELT IT ALL. "
~Karen, Bookalicious Babes Blog
​
Giveaway
Grand Prize: $50 Amazon Gift Card + First 5 Bleeding Stars Novels Signed
 Celebrate the Release!
About the Author
A.L. Jackson is the New York Times & USA Today Bestselling author of contemporary romance. She writes emotional, sexy, heart-filled stories about boys who usually like to be a little bit bad.
Her bestselling series include THE REGRET SERIES, CLOSER TO YOU, as well as the newest BLEEDING STARS novels. Watch for the next installment STAND, coming Spring 2017.
If she's not writing, you can find her hanging out by the pool with her family, sipping cocktails with her friends, or of course with her nose buried in a book.
Be sure not to miss new releases and sales from A.L. Jackson – Sign up to receive her newsletter 
http://smarturl.it/NewsFromALJackson
 or text "aljackson" to 24587 to receive short but sweet updates on all the important news.
Connect with A.L.