The BFF's are thrilled to bring you an amazing review for Where Lightning Strikes by A.L. Jackson. This new release is an absolute must-read!
Do you know what it feels like right before lightning strikes? How you can feel the current running through your veins? The trembles of warning that ripple through the air? It was a thrill Tamar King chased all her life until it became the very thing she had to escape.
For the last four years, Tamar King has hidden herself in an isolated world she created. She was safe. No one could touch her. Until Lyrik West walked through her door.
He's the lead guitarist for Sunder and everything she can never have. The dark and beautiful rock star becomes everything she craves.
Lyrik's life has been devoted to his band and that success has cost him. Bitter, hard, and filled with regret, he refuses to lose himself again, but from the moment he sees her, he wants one night with Tamar King.
The gorgeous bartender is more than he bargained for. Their attraction is consuming. Their desire overpowering. With one touch, they ignite.
But is it worth the cost of getting burned?
She's a gorgeous nightmare and he's a wicked dream…
WHERE LIGHTNING STRIKES, a Bleeding Stars Stand-Alone Novel
Purchase Links

BFF K's Review

A.L. Jackson writes books that feel more like poetry or song lyrics. Her newest novel, Where Lightning Strikes is just another example of her exceptional writing. I always have to plan a little extra time when I start a book by A.L. Jackson. I know that her words and phrases are so lovely that I will definitely need time to re-read and savor them.
Where Lightning Strikes is the 3rd book in the Bleeding Stars series. We get glimpses of Sebastian and Shea (from books 1&2), but this book is really all Lyrik and Tamar. And, OMG – Lyrik….. If you've read the first two books in this series, you know that Sunder is a band with some baggage. The members of the band have been to hell and back together. They have stayed together and their loyalty to the band and to one another is remarkable. That loyalty has also been a tremendous burden for Lyrik. But, there is also a heartbreaking gentleness in this broken soul. He sees in Tamar a kindred spirit and he is drawn to her with a push and pull that's irresistible.
Tamar is broken. But, she tries to shelter those broken pieces behind an armor of toughness. That shield protects her from everyone except Lyrik. He chips away at the barriers and burrows his way into her life. Tamar is a survivor, but will she survive Lyrik's impact on her protective barrier and her heart?
Where Lightning Strikes is an emotional, angst-filled journey through the past, present and future for two broken and damaged souls who find courage, hope and love in one another. As much as I liked the first two books in this series, Where Lightning Strikes absolutely blew me away. While I tend to avoid the more angst-ridden, super emotional reads, I will make an exception to that for books by A.L. Jackson. With this novel, she has done it again. I'm left with both the tear tracks and the overwhelming hope and love she has crafted in every passage. This entire series is an absolute one-click recommendation!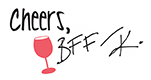 An advance copy was received in exchange for an honest review.

Book Trailer
Giveaway
About the Author
A.L. Jackson is the New York Times bestselling author of contemporary and new adult romance.
She first found a love for writing during her days as a young mother and college student.  She filled the journals she carried with short stories and poems used as an emotional outlet for the difficulties and joys she found in day-to-day life.
Years later, she shared a short story she'd been working on with her two closest friends and, with their encouragement, this story became her first full length novel. A.L. now spends her days writing in Southern Arizona where she lives with her husband and three children.
Connect with A.L. Jackson online:www.aljacksonauthor.com
To stay up to date with important news on A.L. Jackson, including new releases, sales, and exclusive specials and excerpts, text "jackson" to 96000 to subscribe!