Drowning to Breathe
A Bleeding Stars Novel, Book 2
The danger in pretending is it becoming real…
Sebastian Stone, Sunder front man and guitarist with a rap sheet about ten miles long, escaped to Savannah, Georgia, to get away from the trouble he'd caused.
Not find more of it.
The moment he saw Shea Bentley, he saw beneath all her sweet and innocence to something that went deeper.
Darker.
Their relationship was built on secrets; their love built on lies.
Sebastian never imagined how deep her secrets went.
When the past and present collide, Sebastian and Shea find themselves fighting for a future neither believed they deserved. Their passion is consuming and their need unending.
Now, holding the truth in his hands, Sebastian is faced with sacrificing everything he's come to love to protect Shea and his family.
Two pasts intertwined.
Two lives bound.
Will their demons drown them or will Shea and Sebastian finally learn to breathe?
BFF K's Review

Drowning to Breathe is the heart-stopping conclusion of Sabastian and Shea's story that started in A Stone in the Sea. If you haven't met Baz and Shea, you should buy book #1 immediately; I couldn't read it fast enough! Book #2 did not disappoint.
Drowning to Breathe picks up right where the previous book left off. And, the cliffhanger from book #1 broke my heart all over again! But, I was soon racing through the pages uncovering layer after layer of this complex story. The lives of these characters are intertwined in ways you can't even imagine. Their pasts have caused them to build walls that take herculean efforts to tear down. But, the love they have for one another and their commitment to re-building a future together is enough to do it.
Sabastian and Shea are incredible. I don't want to give any spoilers, but I have to say "the Las Vegas weekend" is one of the sweetest, most romantic, perfect book moments ever! Throughout the book, I loved how Shea peeled away the shame and fears from her past to fight for Baz. Their love, the hope of a life together with Kallie, and a future together gives both Shea and Baz the strength to face difficult situations and fight for one another.
The cast of supporting characters in this book is so terrific! I don't usually highlight the bad guy – but this one was just particularly vile! Martin was an absolute slime-ball, disgusting, horrible villain! I wanted nothing more than to see him loose his holds on Baz and Shea in a fall of epic proportions. I <3 Lyrik, Ash, Zee, Austin, April, Charlie…..I'm anxious for future books in the Bleeding Stars series so that we can check back in and discover more about the lives and loves of all these characters!
A.L. Jackson's writing style is absolutely poetic. I often found myself stopping mid-page and re-reading because the words and sentences flowed together so beautifully. Drowning to Breathe is a brilliantly crafted love story that delivers an HEA to characters who deserve all the love and happiness imaginable!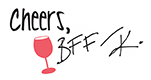 An ARC was received in exchange for an honest review.
Excerpt
My heart slammed around in my chest and my sight narrowed on one singular goal.
Her.
It felt like a lifetime to get to her house, and there was nothing stopping me now. Unlocking her front door, I charged up the stairs. I didn't pause at her bedroom door. I threw it open. I needed to get to her.
With her back to me, Shea was curled around a pillow on the center of her bed. She startled with the sudden intrusion and jerked up to sitting. Caramel eyes blinked at me through the dim light, confusion and hurt and sorrow.
Motionless, I stood in the doorway as the silence hovered over all our uncertainties.
On all the questions.
But Shea was right.
None of that mattered.
And this was enough.
"Shea." My voice broke on her name.
I took a step inside and latched the door shut behind me.
Shea's chin quivered, and she lifted it because I knew this girl wanted to be brave. I knew she was playing through a million scenarios. Mentally going through all the ways I was going to let her go. How I was going to let her down. I knew the words she expected to spill from my mouth because for too long I'd been a coward and a fool, thinking sacrifice was the only way to make this right.
Because every time I turned around, I lost someone I loved.
Not this time.
I swallowed hard. "You want to know what I see when I look at you?"
When the intensity in my voice hit her, Shea choked out a tiny sob.
I took one step closer as I began to speak. "I see someone who's so fucking sweet and kind that every time I look at her it just about knocks me from my feet, because I've had so much bad in my life I don't know how to stand in her presence. I see someone who I know I don't deserve, so every time I turn around, I'm runnin' scared because I'm terrified of ruining everything she is."
Slowly, I approached her, and she watched me in the shadows. Her hands trembled in her lap as I neared.
"I see someone who deserves the greatest kind of joy."
Another step closer, and Shea crept toward the side of the bed. She drew a single leg up to her chest. Clinging to it as if it could protect her from any more pain. Everything she felt and wanted and feared was exposed in the expression on her face.
I stopped at the edge of the bed and dropped to my knees.
A small cry escaped her mouth.
Reaching out, I gripped her face in my hands, my fingers burrowing in soft, soft hair.
"I see someone, who even though there's not a chance in this world I could ever be good enough to have her…good enough to hold her…that's all I want to do. I see someone I want to protect and love and fight for."
Tears streamed down her cheeks. She edged even closer and let her legs slip over the side.
I settled myself between her knees and met the storm in her eyes.
"I see beauty and light."
Those eyes flashed, and emotion crushed my ribs. This girl had me twisted up in every way possible.
Shea gasped when I grabbed her by the waist and pulled her to me. I shifted so I sat on the floor with my back propped against the bed.
Shea was straddling my lap.
Warmth enveloped me. Her heart was pounding, all tucked up against me, right where she belonged.
Her skin felt so soft. Mine lit on fire.
She searched my face and I kept on.
"I see the most fucking gorgeous girl I've ever had the pleasure to lay my eyes on." My voice dropped as I leaned up so I could brush my mouth across her ear. "The pleasure to touch."
A shiver rolled through her, and I gathered one of her hands between us, threading our fingers. I studied them as I struggled to form the words.
I lifted my gaze and spoke with the most honesty I'd ever allowed myself.
"When I look at you, I see a future I never thought existed, Shea."
He wanted nothing at all…
Until he found she had everything to give…
Sunder lead singer and guitarist Sebastian Stone has everything—fans, fame, and fortune. He also has a heart full of bitterness and a reputation for a short-fused temper. But an outward reputation rarely reveals the true man inside. Facing assault charges after trying to protect his younger brother, Sebastian is sent to Savannah, Georgia to lie low until the dust settles in L.A.
Shea Bentley is beautiful, kind, and hiding from the very lifestyle Sebastian has always embraced.
When the mysterious, tattooed stranger begins hanging out at the bar where she works, Shea is quick to recognize he is nothing but trouble, but she's helpless to the way her body lights up every time his intense gray eyes tangle with hers.
They both soon find themselves drowning in a sea of desire and passion that won't let them up for air.
Sebastian knows firsthand secrets never die, and he's not the only one who's hiding them.
Loving someone always comes with a price. But will it be Shea's past that costs them everything?
Add to Goodreads
Giveaway
About the Author

A.L. Jackson is the New York Times bestselling author of contemporary and new adult romance.
She first found a love for writing during her days as a young mother and college
student. She filled the journals she carried with short stories and poems used as an emotional outlet for the difficulties and joys she found in day-to-day life.
Years later, she shared a short story she'd been working on with her two closest friends
and, with their encouragement, this story became her first full length novel. A.L. now spends her days writing in Southern Arizona where she lives with her husband and three children.
Connect with A.L. Jackson online:www.aljacksonauthor.com
To stay up to date with important news on A.L. Jackson, including new releases, sales, and exclusive specials and
excerpts, text "jackson" to 96000 to subscribe!
FACEBOOK TWITTER GOODREADS AMAZON AUTHOR PAGE