He wanted nothing at all…
Until he found she had everything to give…
Sunder lead singer and guitarist Sebastian Stone has everything–fans, fame, and fortune. He also has a heart full of bitterness and a reputation for a short-fused temper. But an outward reputation rarely reveals the true man inside. Facing assault charges after trying to protect his younger brother, Sebastian is sent to Savannah, Georgia to lie low until the dust settles in L.A.
Shea Bentley is beautiful, kind, and hiding from the very lifestyle Sebastian has always embraced.
When the mysterious, tattooed stranger begins hanging out at the bar where she works, Shea is quick to recognize he is nothing but trouble, but she's helpless to the way her body lights up every time his intense grey eyes tangle with hers.
They both soon find themselves drowning in a sea of desire and passion that won't let them up for air.
Sebastian knows firsthand secrets never die, and he's not the only one who's hiding them.
Loving someone always comes with a price. But will it be Shea's past that costs them everything?
BFF K's Review

A Stone in the Sea is a book that I had purchased at release time, but waited to read….I'm not always a big fan of super angsty emotional reads, so I kept putting this off. Then, it popped up on my Audible match so I downloaded the audio, gave it a listen, and this book blew me away!
A Stone in the Sea is an amazing story with rich, deep, well-written characters. Both Sabastian (Baz) and Shea are complex people trying their hardest to do the very best that they can. They're both keeping secrets, but only to protect those they love. They also try to keep their distance; they're trying to protect each other and their own hearts. But, they can not overcome the incredible pull they have to one another. Sabastian's alpha-male protective instincts draw him to Shea when his brain tells him to stay away. And, Shea is fantastic. She's sweet and light, but with an incredible strength and self-awareness that makes her a delight to read.
Oh….and did I mention that Baz is a brooding, tattooed, rock and roll icon who is super sexy and knows how to bring the steam???? Oh yeah, so there's that too….
There were twists and turns in the book that I didn't see coming. This was one of those books that I would listen to in the car, find reasons to listen at home (like cleaning-yuck) and then sneak a few minutes reading on the Kindle. I was so drawn in, I couldn't wait to know what happened next.
Baz and Shea are one the best couples I've read all year. I'm dying to know what happens next. Drowning to Breathe, the next book in the series, will release next month and I won't wait at all to dive right in!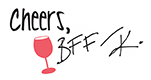 WARNING:
About the Author
A.L. Jackson is the New York Times bestselling author of contemporary and new adult romance.
She first found a love for writing during her days as a young mother and college student.  She filled the journals she carried with short stories and poems used as an emotional outlet for the
difficulties and joys she found in day-to-day life.
Years later, she shared a short story she'd been working on with her two closest friends
and, with their encouragement, this story became her first full length novel. A.L. now spends her days writing in Southern Arizona where she lives with her husband and three children.