The BFF's are very excited to be a part of the 25 Days of Book Boyfriends, hosted by Readers Live a Thousand Lives, Lovin' Los Libros, and Starbucks & Books Obsession. We have so many book boyfriends…..in fact I'm pretty sure you'll see a blog post sometime in the future highlighting all of them! Though it was really hard to pick just one, for today's post, we've settled on one of our very favorites from 2014. We present to you, Finn Van Brunt from The Collectors' Society by Heather Lyons.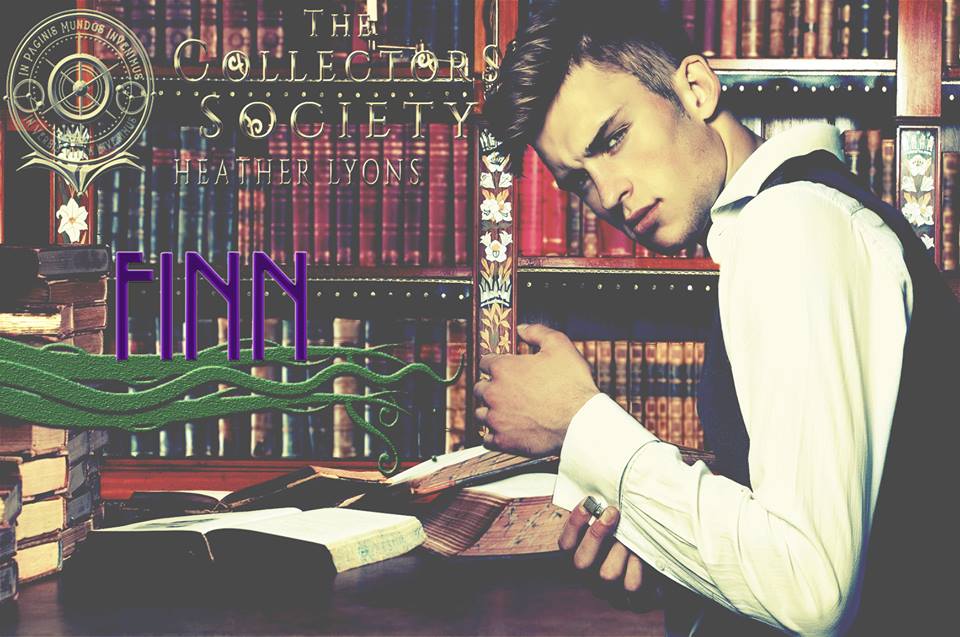 Name: Huckleberry Finn Van Brunt
Alias: Finn Van Brunt
Age: 28
Eye color: Blue-gray
Hair color: Golden brown
Height: 6' 2"
Timeline: 1876/96TWA-TS
BFF K Loves The Collectors' Society
It is one of my favorite books of all time and was the first 6-Star review on the BFF Book Blog. Click here read that review!
The Top 6 Reasons Finn is our Book Boyfriend
After searching for these quotes, I desperately want to read this book again. I've never highlighted so many passages in a book. I love it SO MUCH!
1. Finn is sweet! He's kind, he's caring, he wonderful.
"Finn Van Brunt has manners. He's kind to children. I hate the tingling that spreads in the pit of my belly."
2. He fiercely loves Alice!
"Finn says my name softly, like it's a prayer or a plea."
3. Finn protects Alice, but not in a smothering, doesn't-think-she-can-take-care-of-herself, kind of way.
" 'The nice thing about partners,' he says just as softly, 'is that two are always stronger than one.' "
4. He makes us think impure thoughts about spending time in a closet. (BFF K fans herself!)
"Time blurs together until it's meaningless, until the closet and clothes disappear around us. Everything in this moment is touch and sensation, and I'm drunk on it."
5. Finn has a sarcastic, silly, teasing side to his personality.
" 'Oh, I'm familiar with weapons, Finn.'  'Ladies and gentlemen,' he sweeps a hand out, 'may I present Alice, the master of understatement.' "
6. He is dreamy.
"He's beautiful. Handsome is probably a more dignified term, but the golden-brown hair, light blue-gray eyes, and tanned skin really do come across as more beautiful than anything else."
A visit to Heather Lyon's Pinterest Board for The Collectors' Society will reveal her inspiration photo for Finn.
I like to call this pic the "Finnspiration". (BFF K fans herself again!)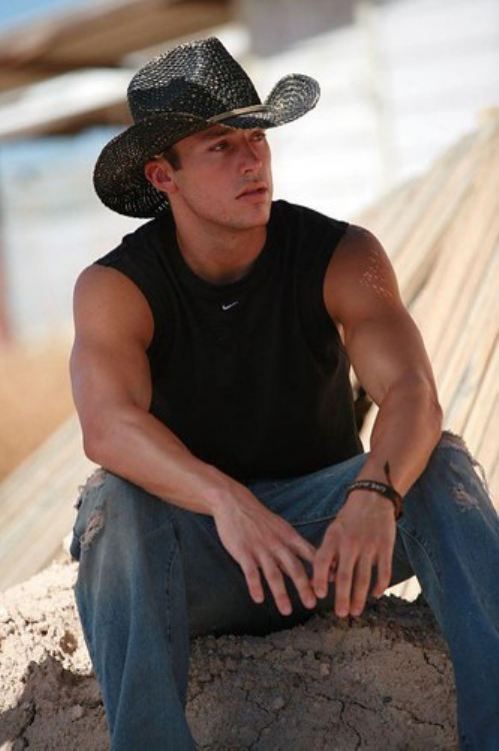 Heather Lyons
Read more about, and connect with, one of our FAVORITE authors:
About Heather Lyons:
Heather Lyons has always had a thing for words—She's been writing stories since she was a kid. In addition to writing, she's also been an archaeologist and a teacher. Heather is a rabid music fan, as evidenced by her (mostly) music-centric blog, and she's married to an even larger music snob. They're happily raising three kids who are mini music fiends who love to read and be read to.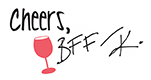 December 1:
(Madoc, Rival by Penelope Douglas)
December 2:
(Ridge, Maybe Someday by Colleen Hoover)
December 3:
(Bones, Night Huntress series by Jeaniene Frost)
December 4:
(Perry, Under the Never Sky by Veronica Rossi)
December 5:
(Chaol, Throne of Glass by Sarah J. Maas)
December 6:
(Will, Damaged Goods by Nicole Williams)
December 7:
(Connor, Kiss the Sky by Krista and Becca Ritchie)
December 8:
(Warner, Shatter Me series by Tahereh Mafi)
December 9:
(Cade, Caged in Winter by Brighton Walsh)
December 10:
(Kellan, Thoughtless by S.C. Stephens)
December 11:
Readers Live a 1000 Lives
  (Preston, Pieces of Olivia by Melissa West)
December 12:
(Morpheus, Splintered by A.G. Howard)
December 13:
(Josh, Isla and the Happily Ever After by Stephanie Perkins)
(Finn, The Collectors' Society by Heather Lyons)
(Noel, My True Love Gave To Me Anthology)
(Prince Tristan, Stolen Songbird by Danielle L. Jensen)
(Roth, The Dark Elements series by Jennifer L. Armentrout)
(Jackson, The Arcana Chronicles by Kresley Cole)
(Titus, The Burning Sky by Sherry Thomas)
(Gansey, The Raven Cycle series by Maggie Stiefvater)
(Gideon Cross, Crossfire series by Sylvia Day)
(Matt Finch, Open Road Summer by Emery Lord)
(Adrian Ivashkov, Vampire Academy/Bloodlines by Richelle Mead
(Willem, Just One Day by Gayle Forman)
(The Darkling, Grisha trilogy by Leigh Bardugo)