Five minutes until the interview begins.

Fresh on the heels of her college graduation, Cameron Heart has landed an interview at a prestigious architecture firm.
Four minutes until the interview.
She knows she's only there because the owner, Grayson Cole, is her older sister's friend.
Three minutes. 
For the last seven years, Grayson has been the most intimidating man Cammie has ever had the pleasure, or displeasure, of being around.
Two Minutes. 
But the job opportunity is too good to pass up. So, Cammie will have to ignore the fact that Grayson is handsome enough to have his own national holiday. 
One. 
After all, she shouldn't feel that way about her new boss. And, he will be her new boss.
…
"I'm not scared of you," I said with a confident smile.
"Perhaps we should fix that, Ms. Heart. Close the door."
BFF K's Review

Grayson Cole is devastatingly handsome (in my brain, he more or less looks like Henry Cavill.) He's also kind of a controlling jerk. Cammie Heart is smart, sassy, determined and talented. She's also been hopelessly in LOVE with Grayson since she was a wild teenager.
There are secrets. Lots. Of. Secrets.
There are games. Lots. Of. Games.
Watching Grayson and Cammie try to navigate a changing relationship is a fun ride. Cammie is tenacious. But, behind her assertive, get-what-she-wants, vibrato is a girl unsure of her place in the world. She wants to be independent and self-reliant, but realizes that she also desperately needs to be surrounded by the people she loves. Grayson has harbored a variety of feelings for Cammie over the years and it is interesting to see the relationship evolve.
I've read several books recently with incredibly strong and independent heroines. I found myself wishing Cammie would grow a little more spine. I also think that Grayson was a borderline-creeper in his attempts to help and care for her over the years. However, those things didn't bother me enough that it detracted from the story. I still enjoyed the ride!
Overall, I loved The Design. And, it's a GREAT follow-up to The Duet. There are silly parts and serious parts and parts that will make you cringe a little. (I LOVE Cammie's internal dialogue.) Some of the parts are LOL-funny and the epilogue is the perfect bow on the package to wrap up the HEA!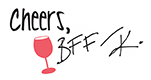 Excerpt
I paused just outside of the front doors and took a deep breath, trying to get my bearings. I was twenty minutes early for my interview. My outfit was still wrinkle-free. My pad-folio was filled with extra copies of my resume and reference letters, and I'd rehearsed every possible question that Grayson Cole would ask:
Greatest weakness? My inability to settle for anything less than what I deserve. I'm stubborn and persistent.
The honest answer? My inability to overcome my schoolgirl crush on you even though you're a self-righteous ass.
I would NOT be giving him the honest answer.
About the Author
I am a lover of books, chocolate, reality TV, black labs, and cold weather. Seriously, if I had it my way, I would be curled up on the couch with all of those things… everyday.
I live in Texas where I spend my free time writing and reading. My favorite authors include Mindy Kaling & Jonathan Safran Foer. I'm a comedy geek and love all things "funny". Women like Tina Fey, Amy Poehler, and Mindy Kaling are definitely the biggest inspirations for my writing, though I think my work tends to skew a bit smuttier than theirs.
Facebook | Twitter | Website| Goodreads